Delicious juicy keto crockpot fish recipe. Try this slow cooker tilapia with lemon! Flavorful, healthy and very easy and quick to make.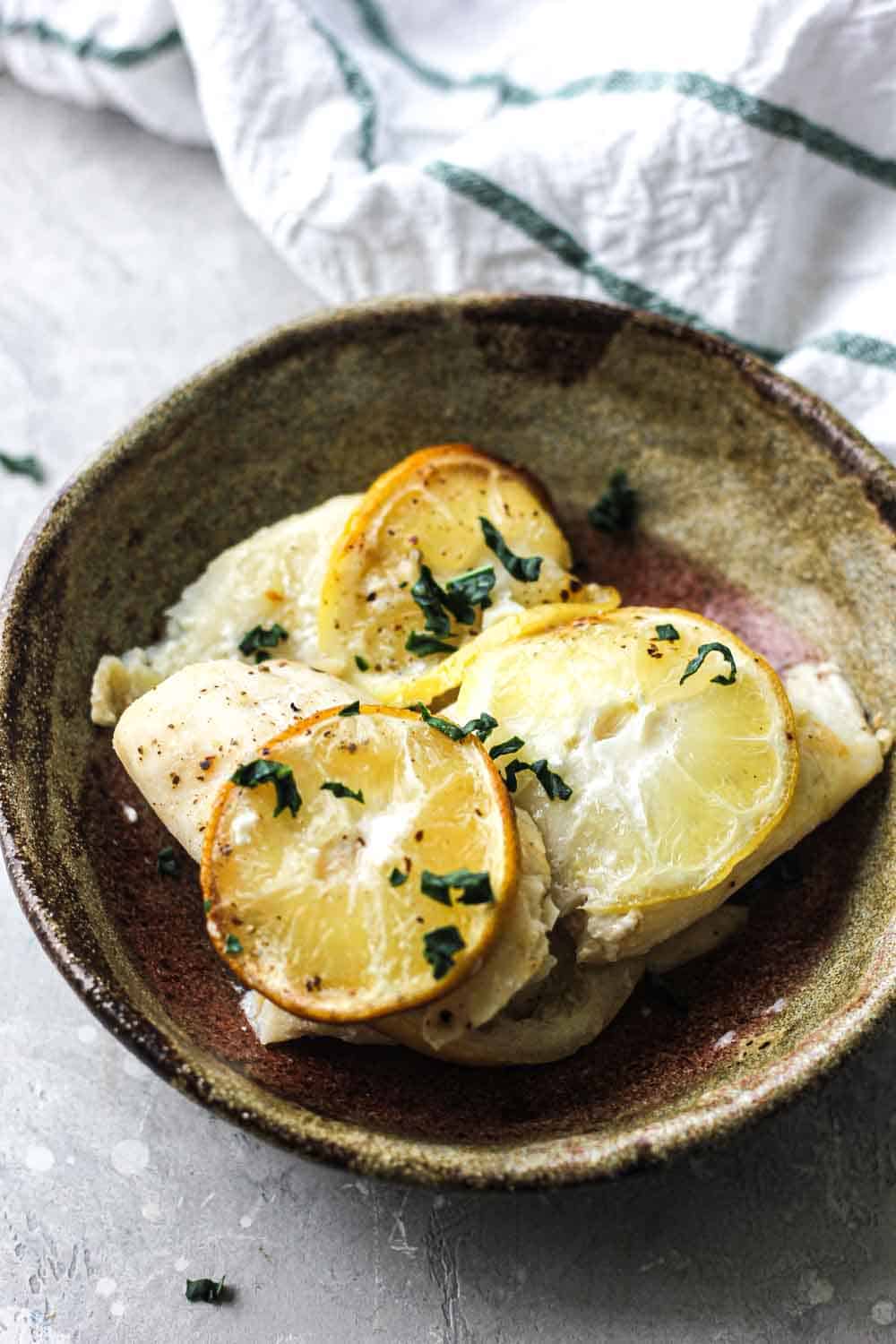 Cooking fish in the slow cooker is a bit tricky! You dont want to overcook it, but at the same time when you cook it in slow cooker it gives you that extra time to do something else while its cooking.
Is fish good on KETO?
Fish is a very keto friendly food, very low in carbs and high in protein. The most popular fish on ketogenic diet is salmon, but tilapia or cod are also very popular options. Shellfish is also very low in carbs and a great keto food.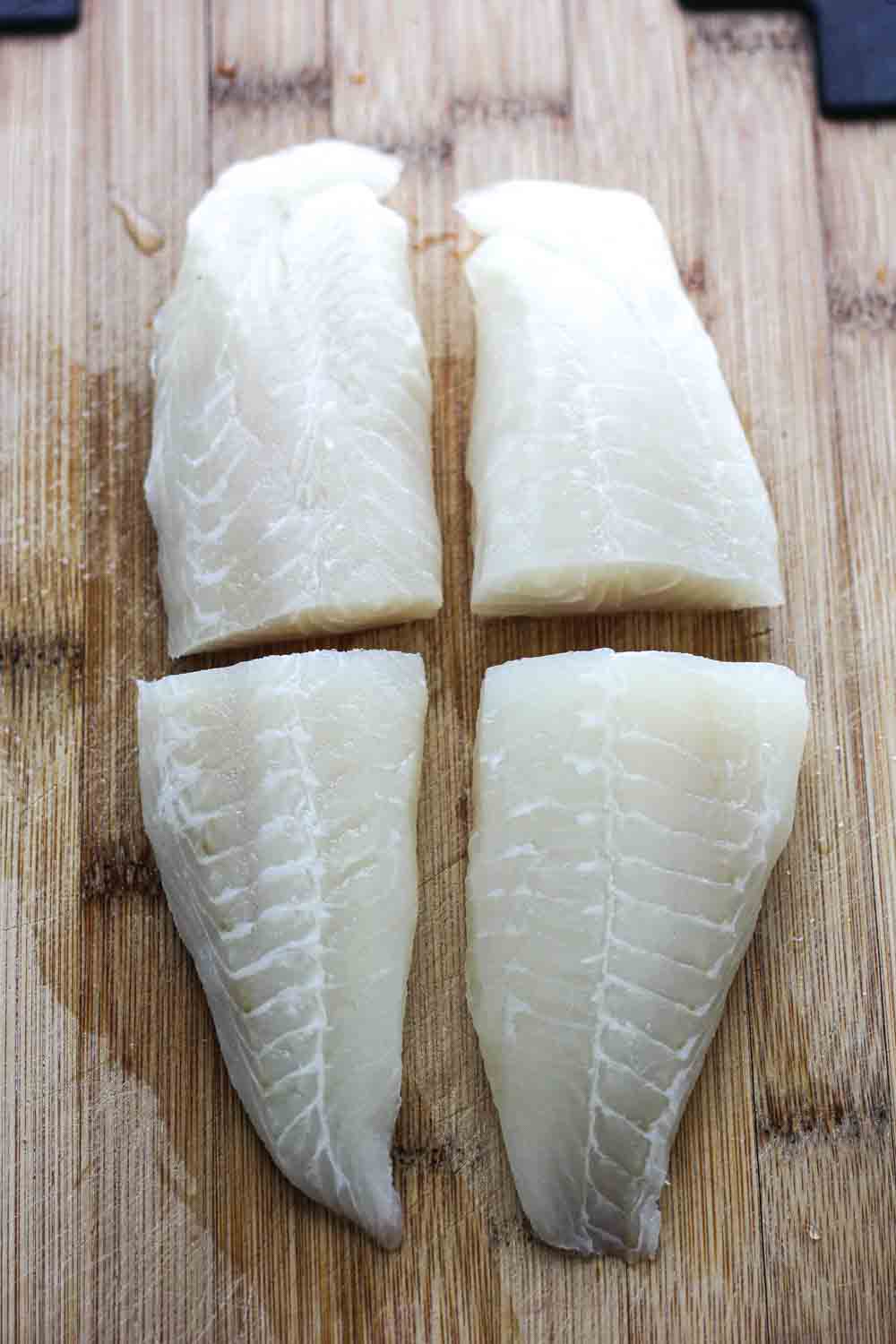 Tilapia is a very inexpensive fish and could be found in almost every grocery store. People are frying it, baking it, sauteing or grilling. Tilapia has almost no fat in it so its easy to overcook it and make it rubbery and dry.
Do you have to thaw tilapia before cooking?
Short answer is yes. When you cook most fish from frozen it releases a lot of water that may destroy your final dish. Thaw the fish completely before coking and pat dry it with a paper towel.
What is tilapia goes good with
Serve this crock pot fish with your favorite low carb keto side. Try this easy cauliflower rice recipe! Also tilapia goes good with
Sauteed vegetables
Zucchini noodles
Carrot noodles
Or try to make or buy a keto bread and eat the fish with bread! Or make a fish sandwich. Sound delicious!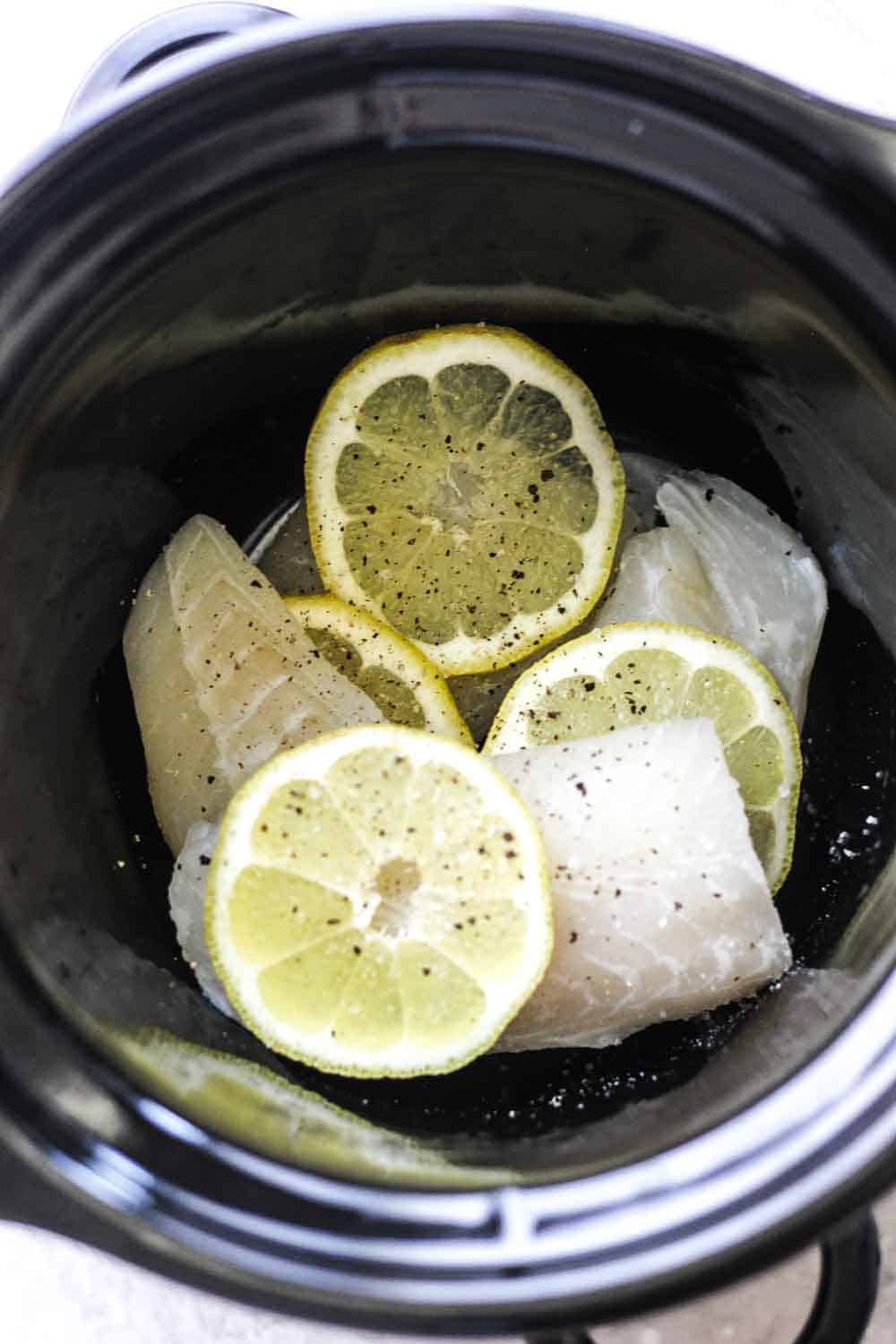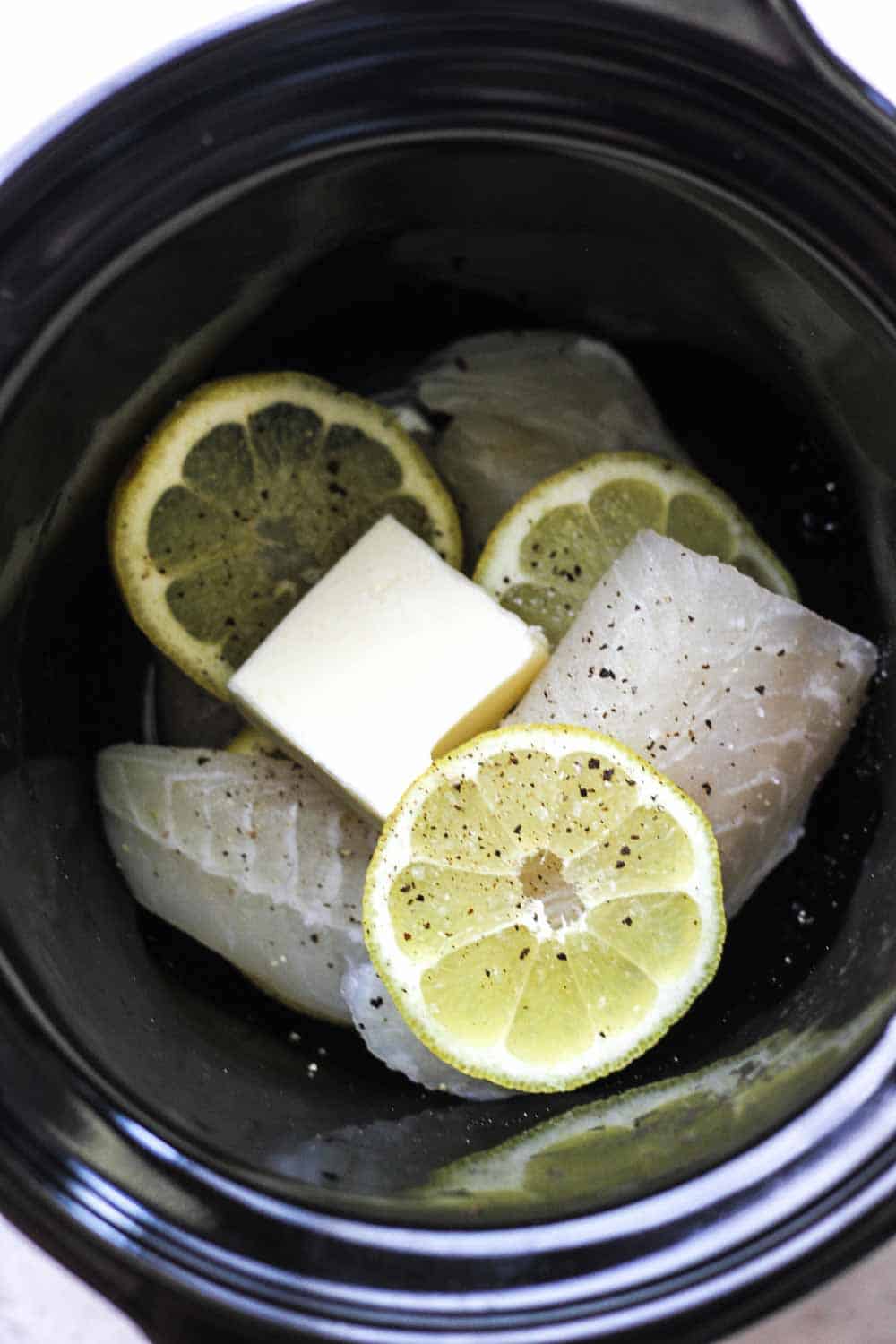 Other KETO recipes from my site:
I have another delicious keto fish recipe that we enjoyed and i am sure you will love it too.
Ketogenic diet is easy to follow as long as you have right recipes. Agree? 🙂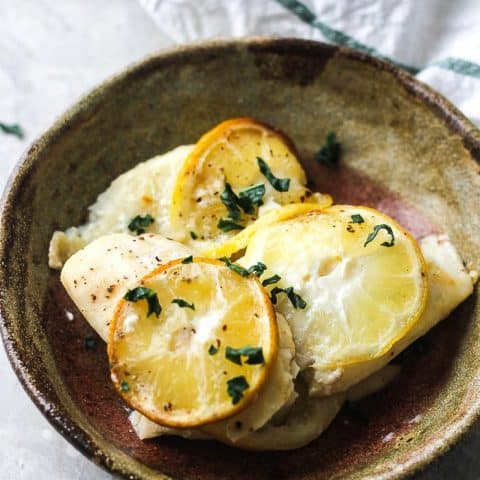 Keto slow cooker tilapia
Cook Time:
1 hour
30 minutes
Total Time:
1 hour
33 minutes
Ingredients
4 tilapia fillets
1 lemon
2 tablespoon unsalted butter
1/2 teaspoon salt
pinch of pepper
Instructions
1. Place tilapia on the bottom of the slow cooker. Add butter on top and slices of lemon. Close the lid and set on 1 hour 30 minutes.