Try this easy and quick low carb keto cauliflower pancakes for your next breakfast! Eat them on the go, in the car or put them in to your lunch box and take with you to work. Ketogenic diet favorite morning dish! Make it ahead and reheat in the microwave.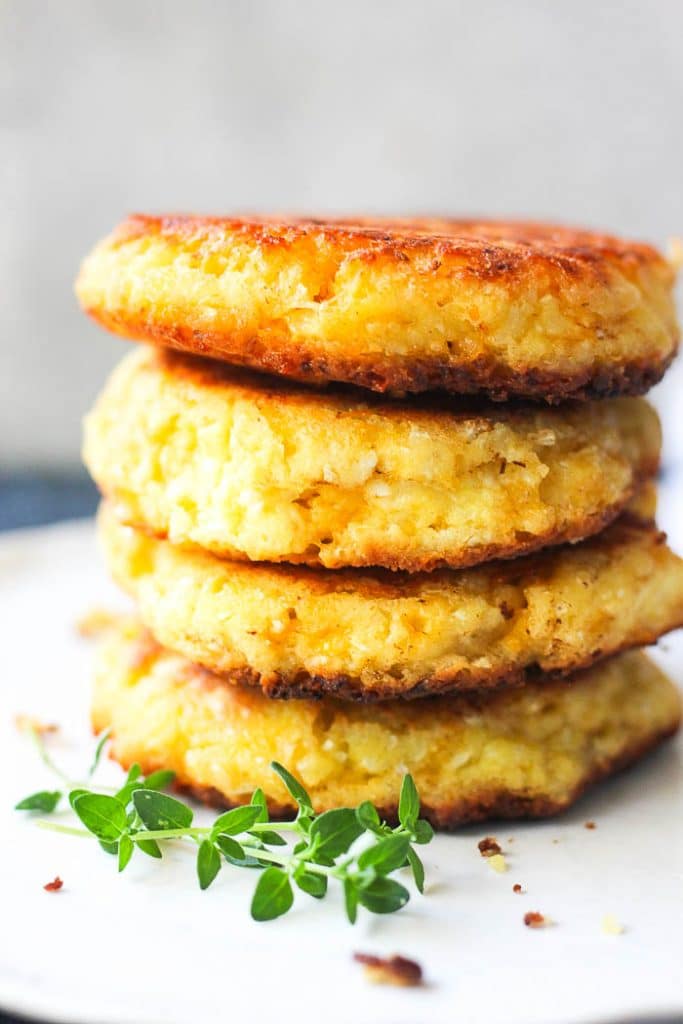 This cauliflower pancakes "hash browns" are made using only a handfull of ingredients!
Cauliflower
Eggs
Coconut flour
Shredded cheese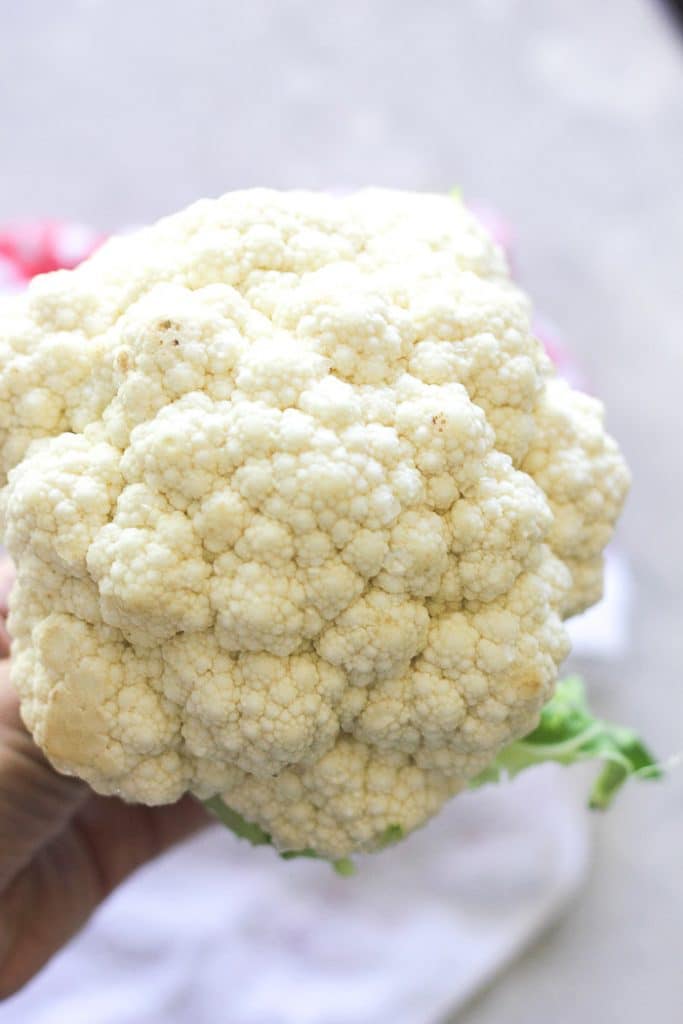 How to make Keto cauliflower pancakes
First you will need to grate your cauliflower. You can buy a premade cauliflower rice but usually its more expensive. Its so easy to make it at home!
Cheese is better to purchase as whole block too, to prevent you pancake to taste like cellulose (they use is as an anti caking agent).
Then you will need to mix eggs, cauliflower, cheese and some coconut flour in a medium sized bowl really well to form a dough. And then form pancakes with hands and fry them on Avocado oil! Easy and quick breakfast will be ready in minutes!
Try my other Keto breakfast recipes!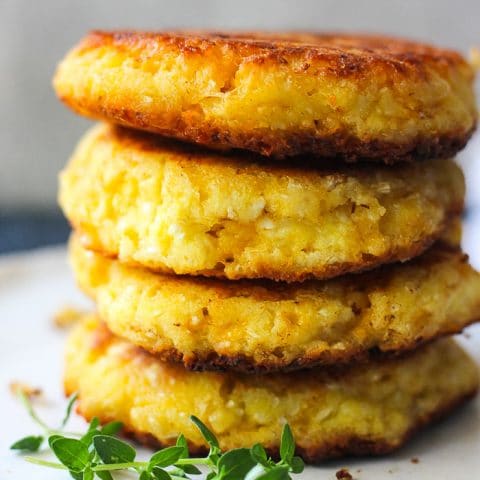 Low carb Keto cauliflower pancakes
Yield: 8 pancakes

Prep Time: 5 minutes

Cook Time: 6 minutes

Total Time: 11 minutes
Ingredients
2 cups grated cauliflower
1 cup cheese
2 eggs
2 tbspn coconut flour
Instructions
Mix all the ingredients in the large bowl
Form pancakes with hands. It will be arounf 8 pancakes
Fry then in the oilve or avocado oil for about 3 minutes each side over medium heat, covered with the lid.
Once done place them on the paper towel. Serve with sour cream or butter
Nutrition Information:
Yield: 4 Serving Size: 1
Amount Per Serving: Calories: 193 Total Fat: 14g Saturated Fat: 7g Trans Fat: 0g Unsaturated Fat: 5g Cholesterol: 123mg Sodium: 247mg Carbohydrates: 6g Fiber: 2g Sugar: 2g Protein: 12g