Easy pan seared catfish nuggets will be ready in less than 20 minutes. Yummy and full of Cajun flavors, this recipe is perfect as a quick dinner on a weekday. Simple and delicious.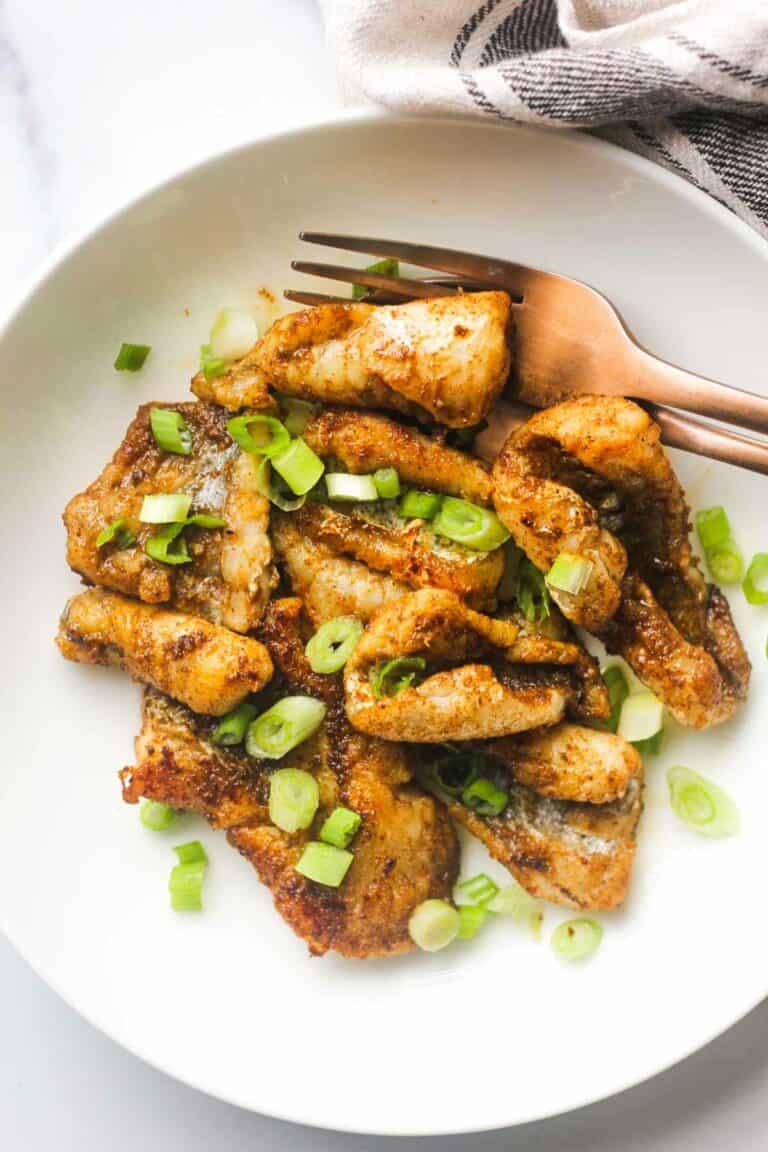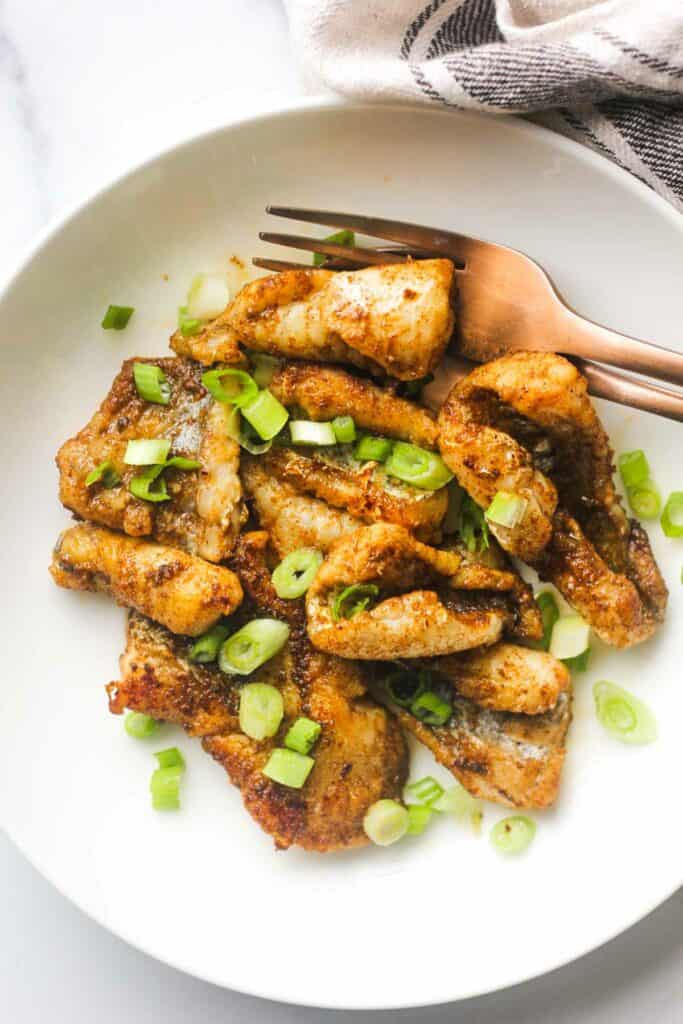 How to make pan seared catfish nuggets
Usually catfish nuggets are sold frozen. If that's the case, thaw it overnight in the freezer. Or just leave on the counter for a few hours and this will defrost them. If you have fillets just cut each fillet in three-four pieces. It depends on the size of fillet. Maybe you will need to cut it in five or even 10 pieces. Nuggets can vary in sizes.
Rinse catfish with cold running water. I usually just place them in the deep bowl and rinse with cold water. Catfish can be slimy and you definitely want to wash that off.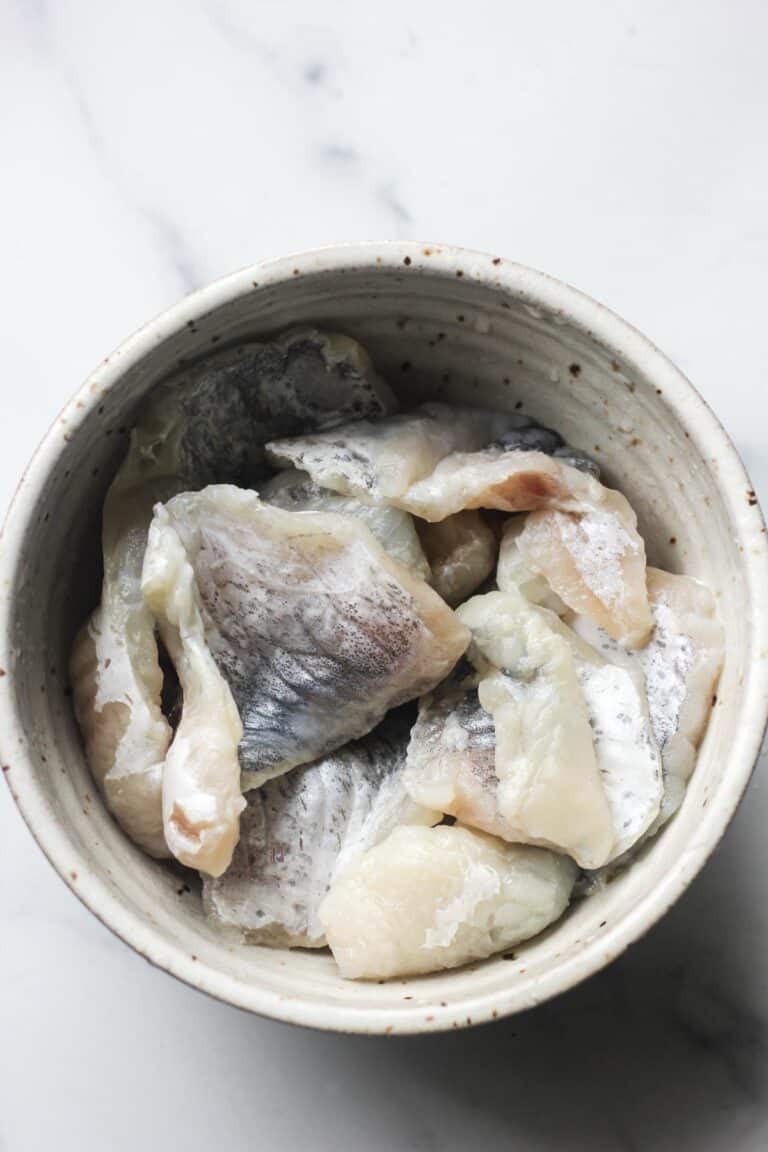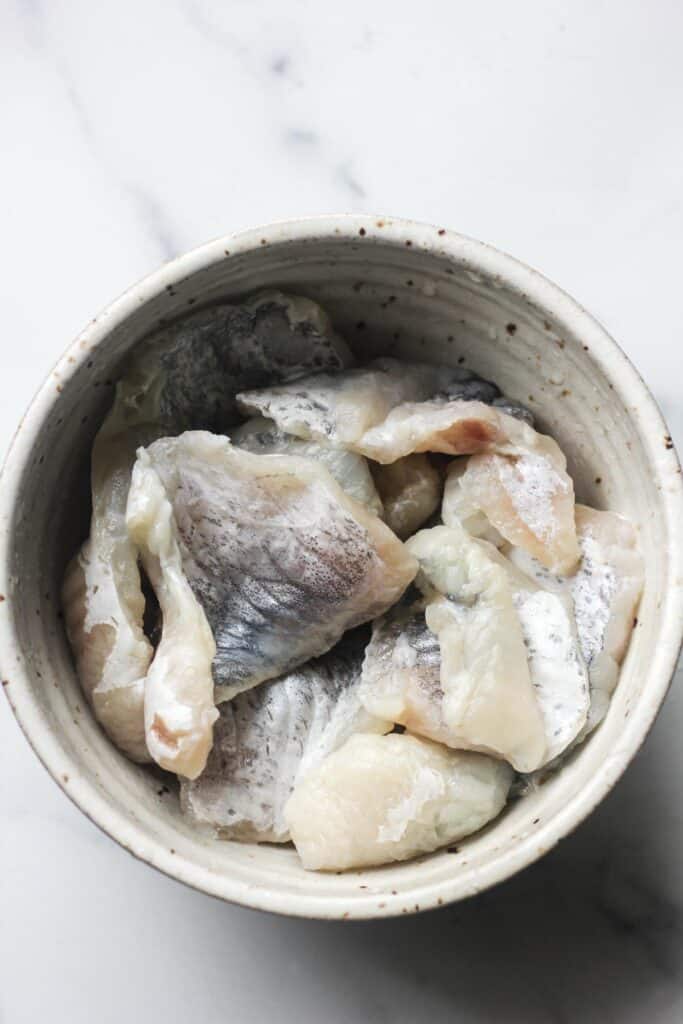 Once that is done drain the water and pat dry nuggets with paper towels. Prepare the seasoning. I like to use just a premade Cajun seasoning, its easy and its always on hand. Scroll down to learn how to make an easy Cajun seasoning at home.
Cover the fish with the seasoning entirely. Heat oil in the skillet and add fish. Sear it for about 5 minutes on each side. Cooking time depends on the thickness of the fish.
Don't worry its very hard to overcook catfish because of its high fat content. But to be sure its cooked properly i like to use an instant meat thermometer. The temperature of fully cooked fish is 145 degrees Fahrenheit.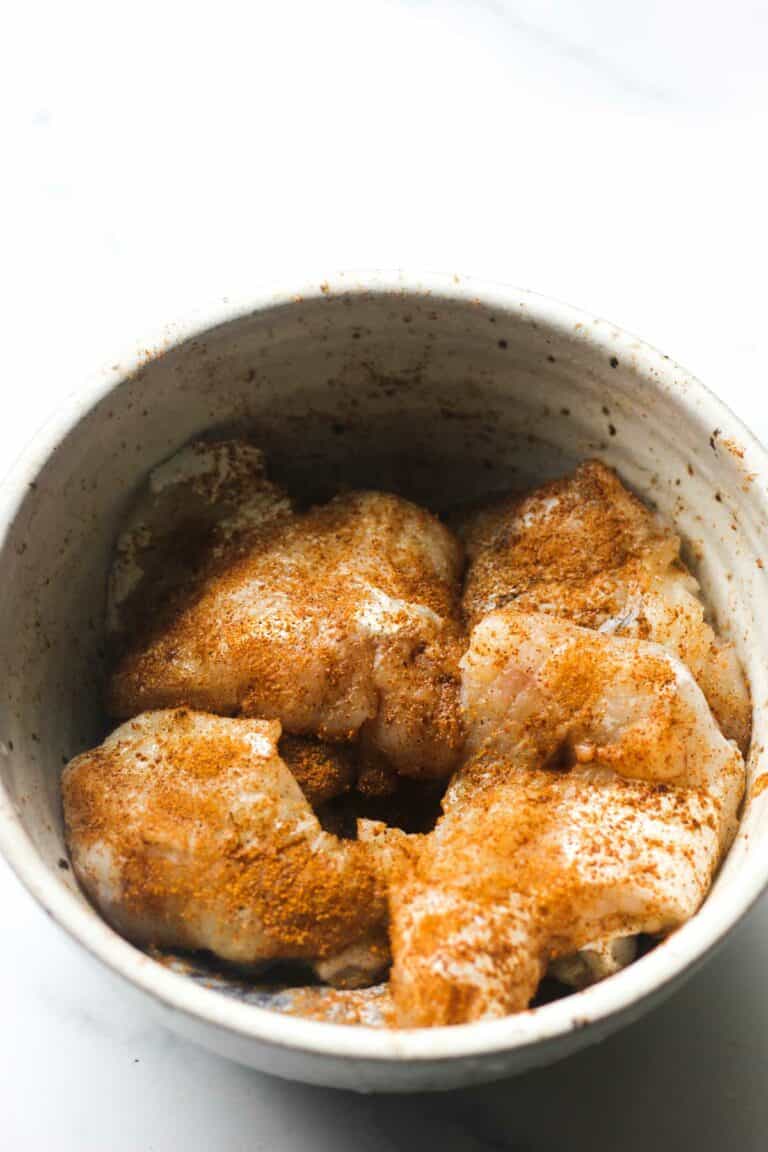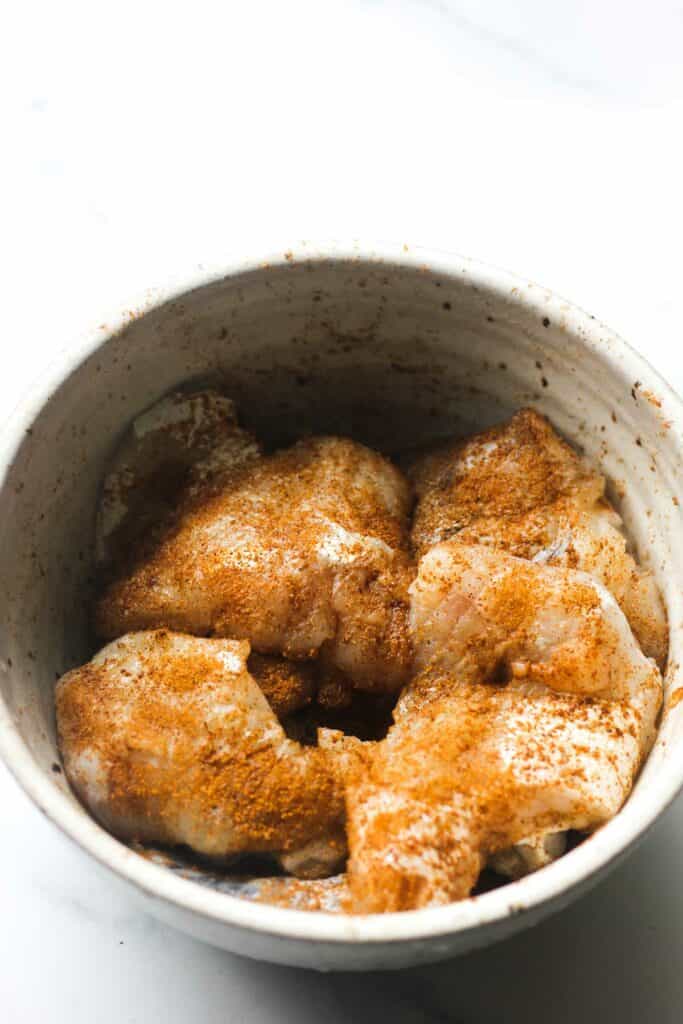 Once the fish is done, squeeze lemon juice on it and cover with chopped green onions for a crunch. Yum!
How to make Cajun seasoning
Cajun seasoning is very easy to make at home. If you are missing couple spices its still going to be delicious. Here are the ingredients:
Garlic powder
Salt
Paprika
Onion powder
Black pepper
Cayenne pepper
Oregano
Thyme
For cayenne, oregano and thyme add just a pinch. You can also add red pepper flakes for extra heat.
Are catfish nuggets good for you
Catfish is low in calories and full of healthy fats. Its also full of protein and vitamins and nutrients like Vitamin B12, selenium, omega-3 and omega-6 fatty acids. A healthy choice of fish for even late dinner.
Where to buy
You can easily find cat fish nuggets in any major grocery store in the freezer isle. Fresh catfish can be purchased at the fish market or in the specific fish aisles in some stores. You can also purchase catfish fillets or catfish nuggets online. These days it will be delivered right to your door next day.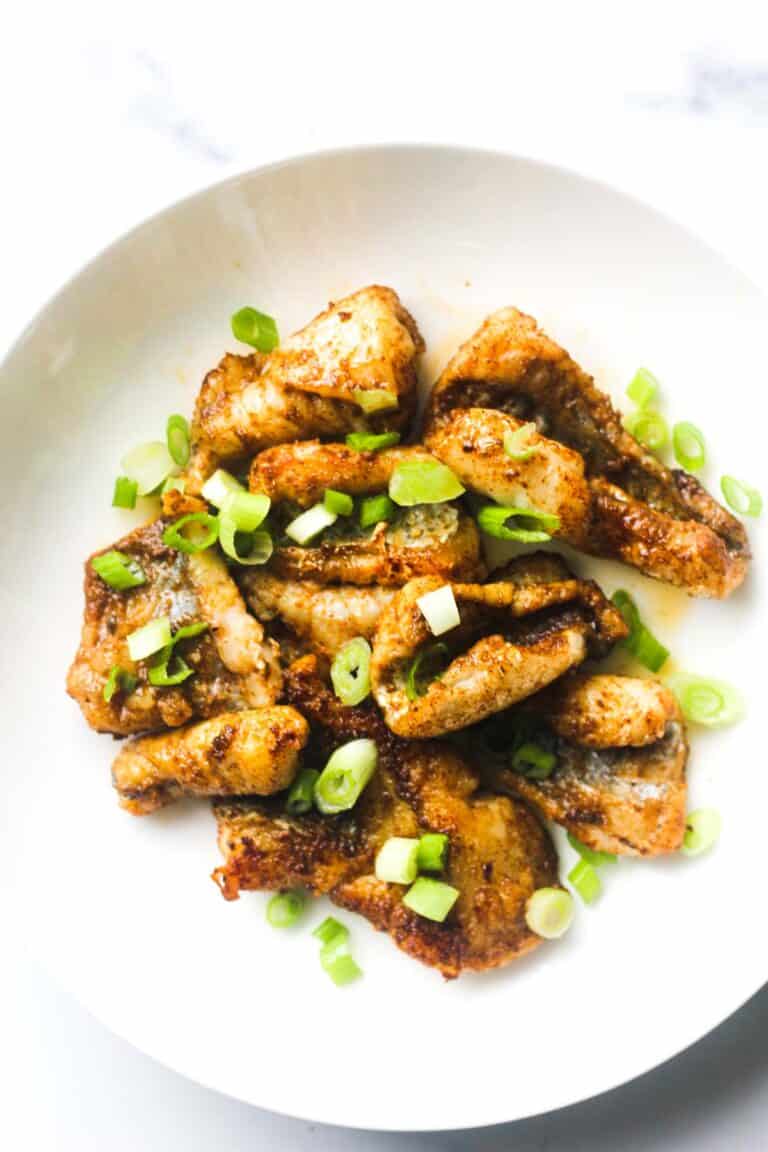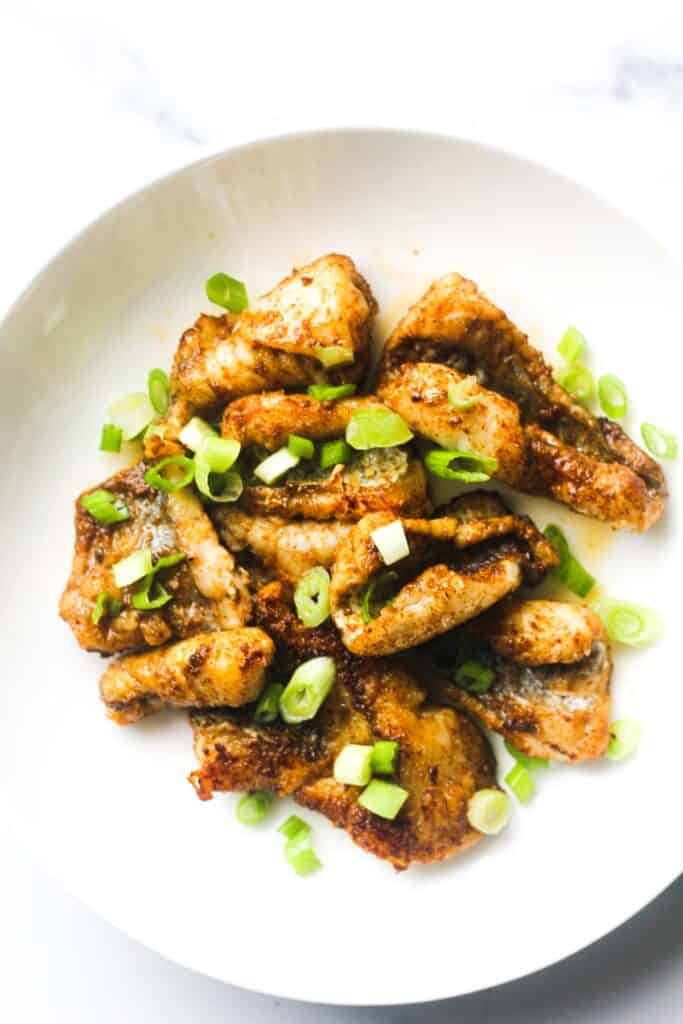 Can i use fillets to make nuggets
Absolutely. Like i mentioned before, just get a clean fillet and cut it up to make nuggets. Couple inch chunks will do it and kids will love it more that fillets because nuggets are finger foods!
Can i use another fish
You can substitute catfish with another inexpensive fish like tilapia. I really like swai fish and it will work in this recipe perfectly.
You can try to use cod or haddock instead of catfish too.
Recipe variations
Spicy. Add hot chili sauce to the fish while cooking. It will add a nice spice kick and will open the fish flavor more. I didn't add spicy sauce in this recipe because my kids will not eat it.
Healthy. It easy to make this pan seared catfish nuggets recipe healthier by adding less oil to the pan. Otherwise this dish is pretty healthy by itself.
Air fryer. I have an amazing Air fryer catfish nuggets recipe on my site, please check it out for details.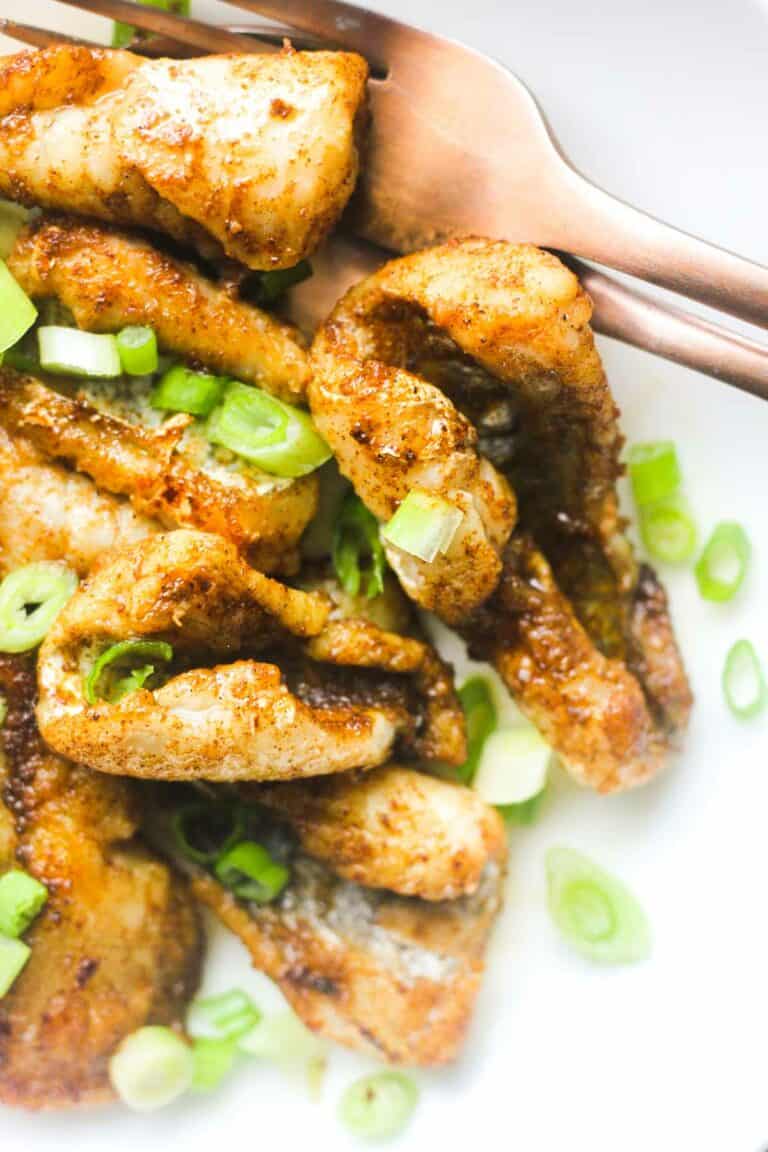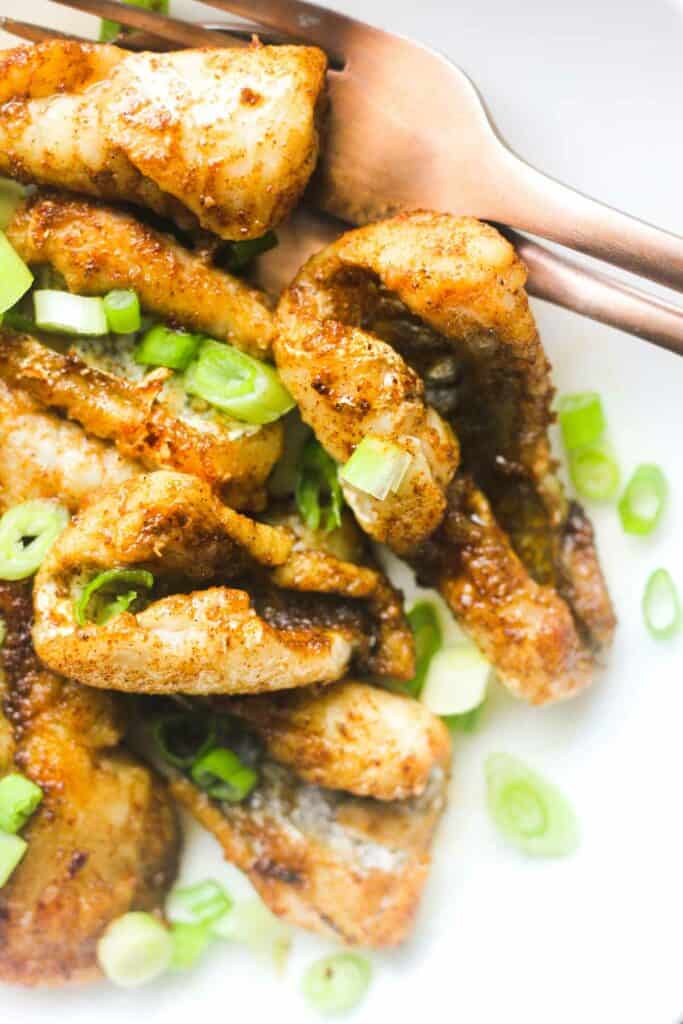 Serving suggestions
Serve this dish as an appetizer or finger food if you want. Or make a full dinner by adding side dish like a bowl of white rice or mashed potatoes. Fresh vegetable salad will pair well with fish and it will be delicious too.
Leftovers
Store leftovers in an airtight container in the fridge for up to 4 days. Reheat in the microwave or in the skillet. You can also freeze leftovers. Place catfish nuggets in the freezer safe plastic bag or container. Freeze for up to 4 months.
More seafood recipes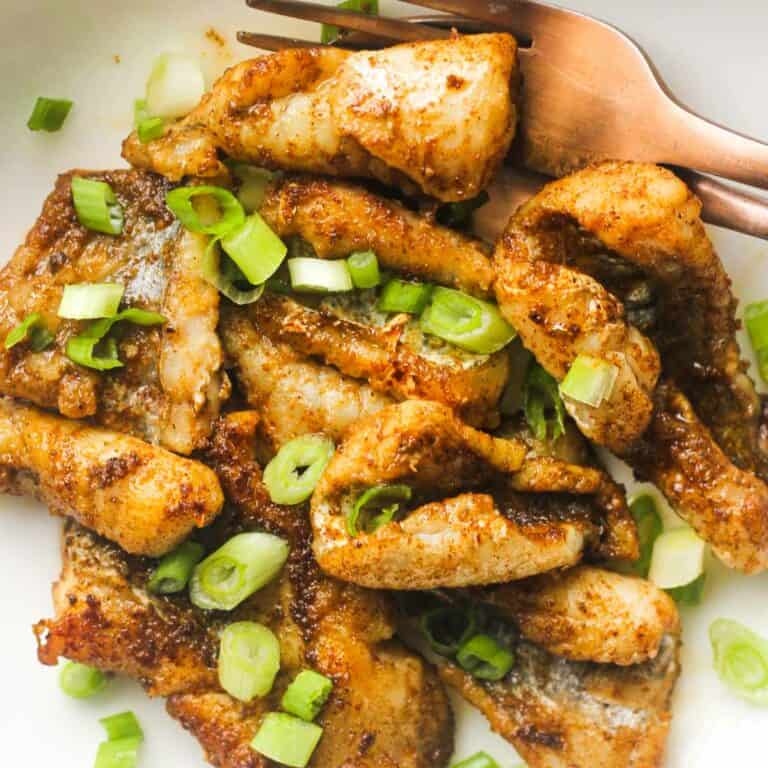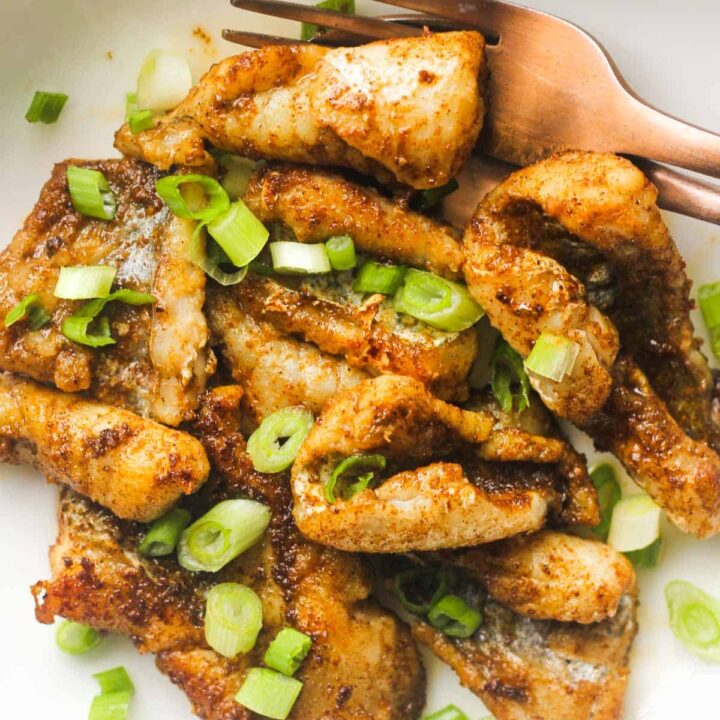 Pan seared catfish nuggets
Easy pan seared catfish nuggets will be ready in less than 20 minutes. Yummy and full of Cajun flavors, this recipe is perfect as quick dinner on a weekday. Supple and delicious.
Ingredients
1 lb catfish nuggets
1 tablespoon Cajun seasoning (or more)
1 tablespoon oil
green onion, chopped
½ lemon
Instructions
Rinse catfish in cold water and pat dry with paper towels.
Cover nuggets with seasoning.
Heat oil in the pan. Add nuggets and cook on each side for about 5 minutes.
Once done scoop catfish nuggets into the plate and cover them with chopped green onions and freshly squeezed lemon juice.
Notes
Check internal temperature if you have an instant meat thermometer. It should be at least 145 degrees when fully cooked.
Rinse catfish very well to remove all the slime.
Add more or less of seasoning to your liking. I included the homemade Cajun seasoning recipe in the post.
Nutrition Information:
Yield:

2
Serving Size:

1
Amount Per Serving:
Calories:

427
Total Fat:

25g
Saturated Fat:

4g
Trans Fat:

0g
Unsaturated Fat:

18g
Cholesterol:

154mg
Sodium:

1945mg
Carbohydrates:

5g
Fiber:

1g
Sugar:

1g
Protein:

44g