Delicious melt in your mouth tender oven baked branzino fillets in foil recipe. Top it with your favorite roasted vegetables to make a nice healthy dinner.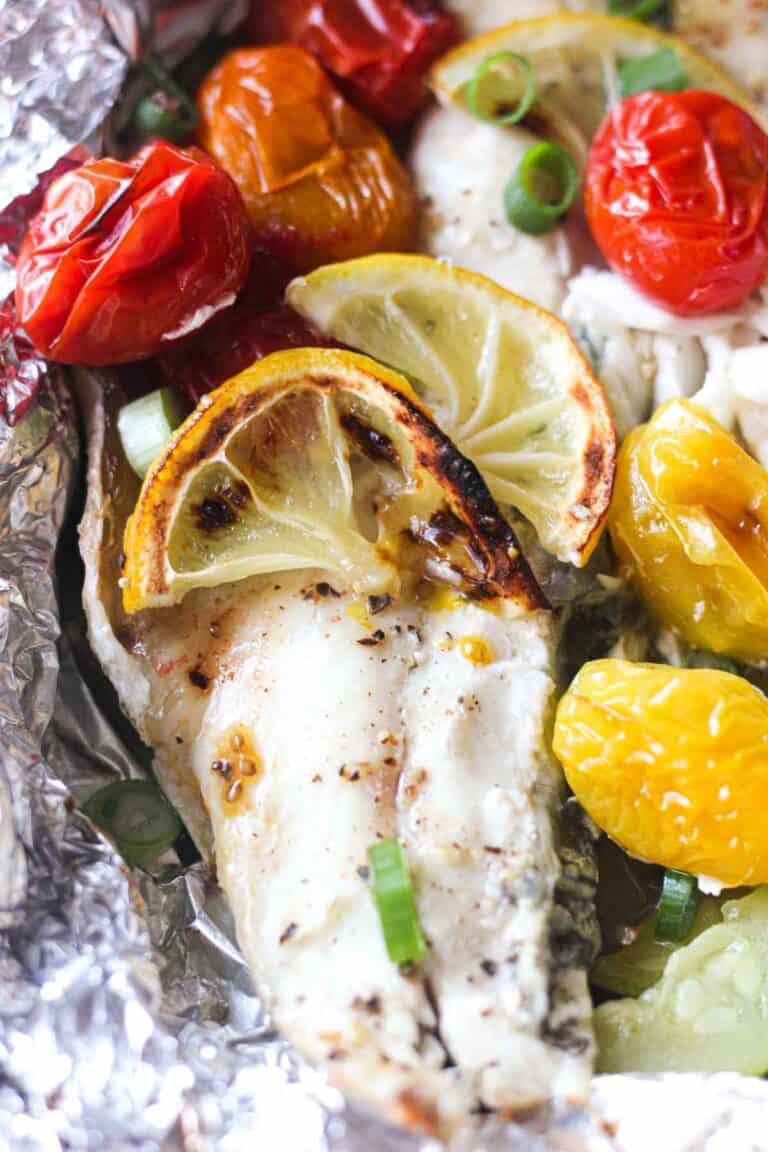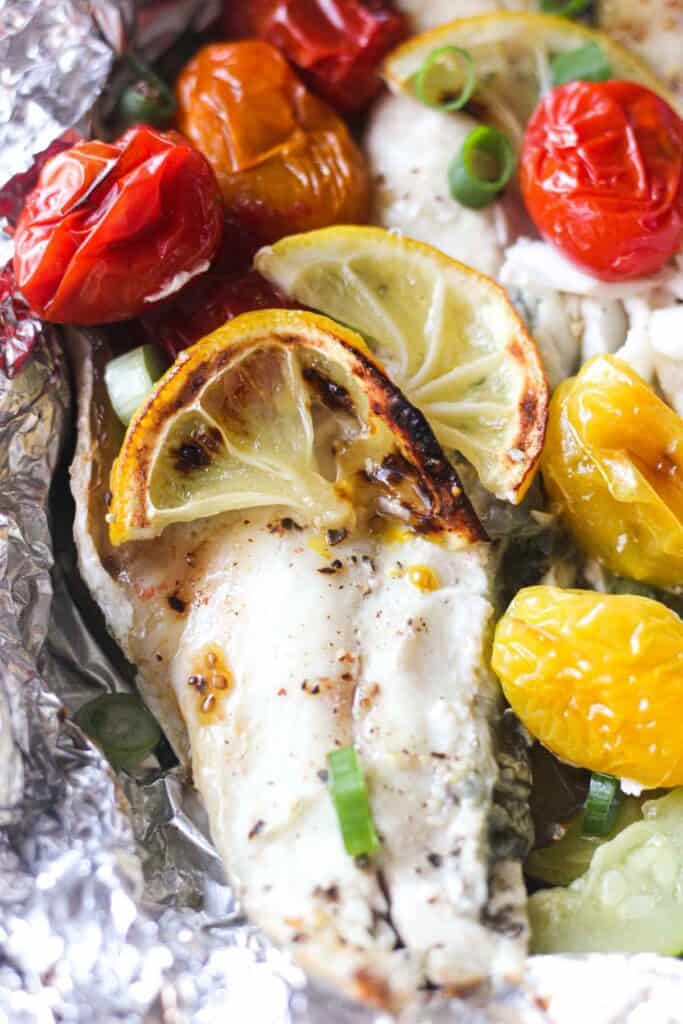 What is branzino fish
Branzino is a delicious, flaky white fish with a slightly sweet taste. I love it baked more then seared because oven baking makes it so, so tender!
It is also called an European bass. In this recipe i used the fish that was farmed and imported form Italy. Makes since since its an European bass right?
This fish is packed with protein, Omega 3 fatty acids and selenium. Which make it a great healthy option for a dinner.
Where to buy it
Branzino is usually sold in stores frozen. I got mine from Trader Joe, they sell it in a pack of four fillets. Also you can get the fish from seafood stores or online.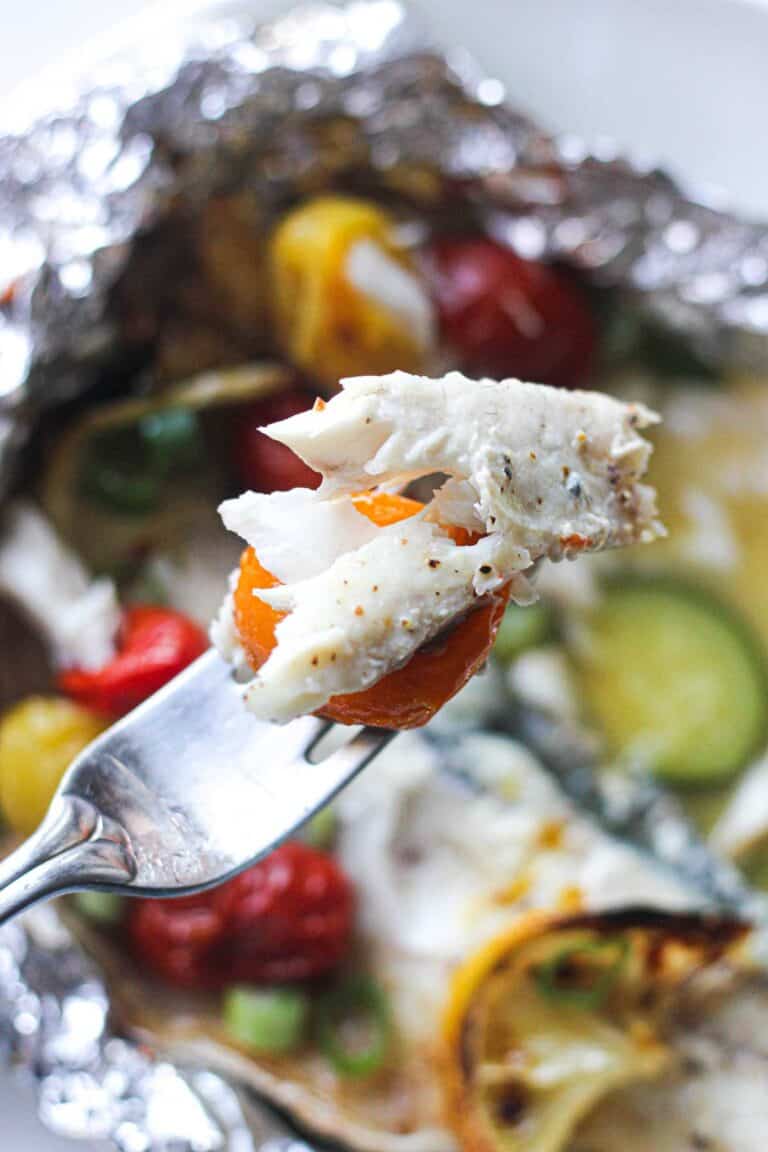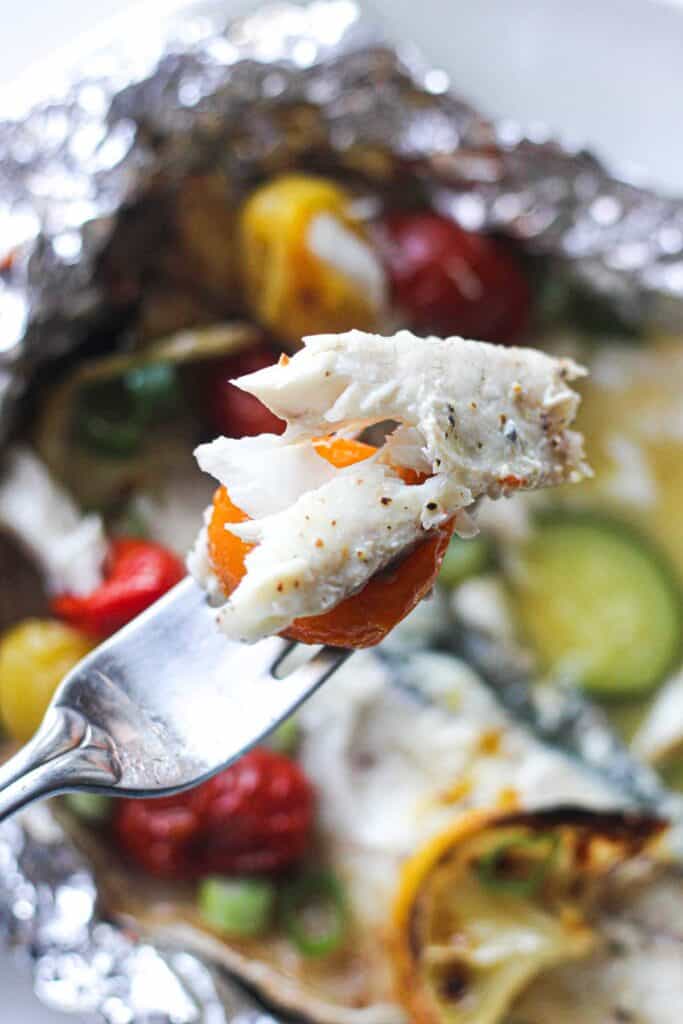 How to make oven baked branzino in foil
Let me tell you, foil is the best thing when you make juicy fish with vegetables in the oven. The fish release so many juices and believe me you want to catch all of them in your foil. Otherwise it will spread all over the baking sheet and probably burn.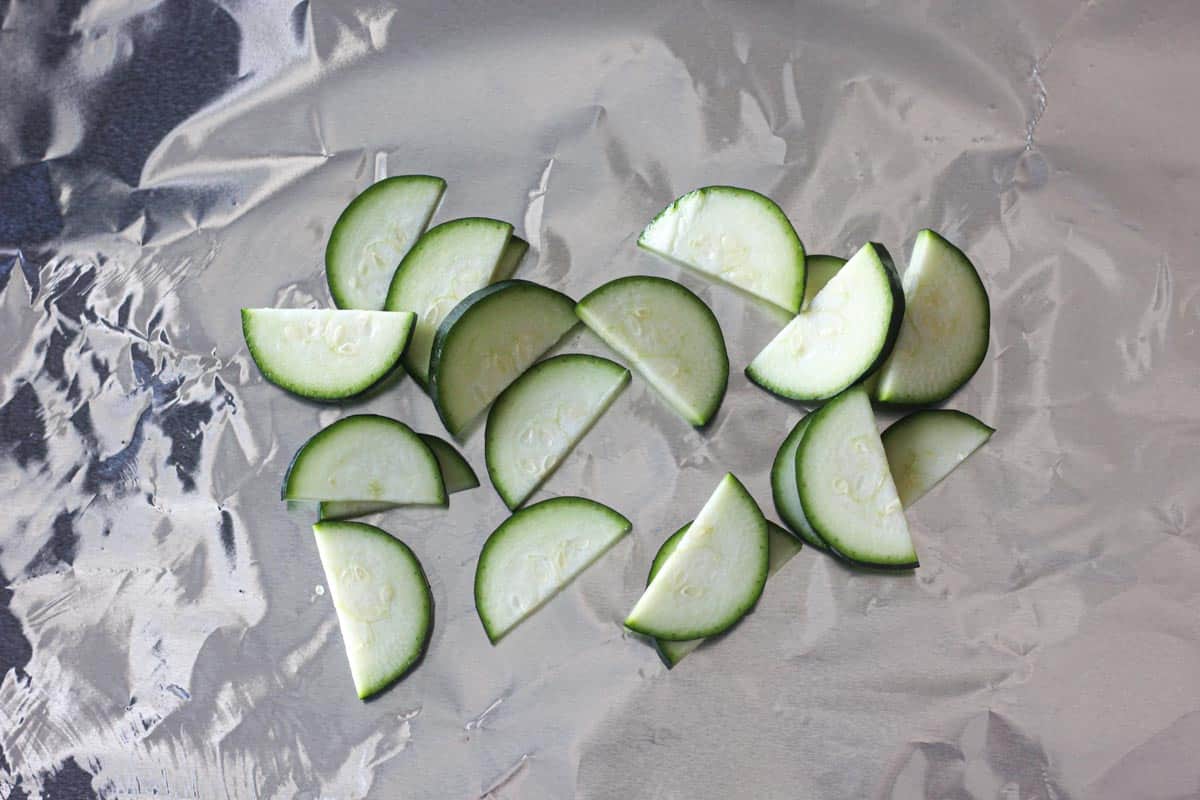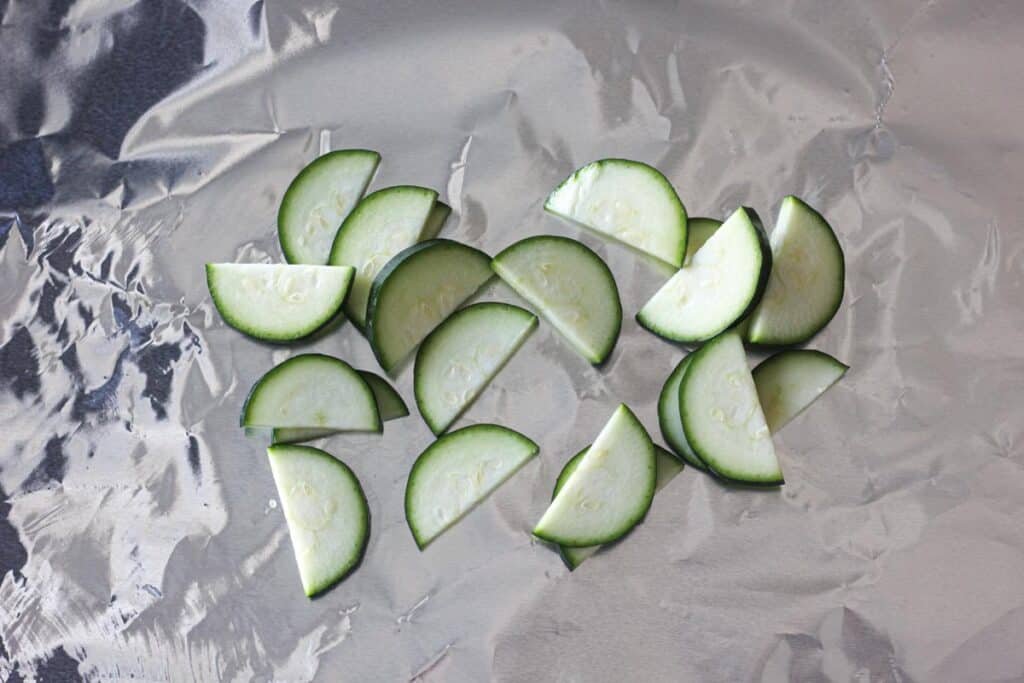 Cleaning is a breeze too when cooking in foil! You truly will not need to wash any dishes after.
So, how to make baked branzino fillets in foil? So easy and it takes almost no time.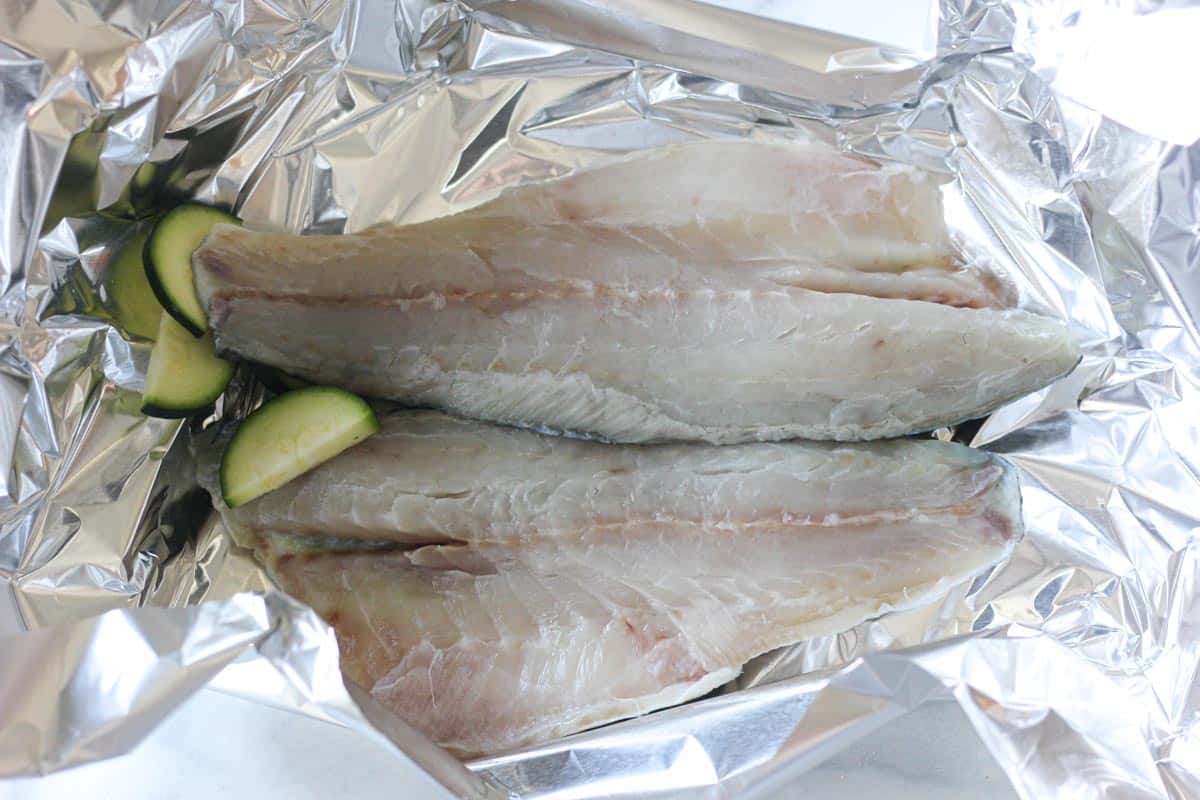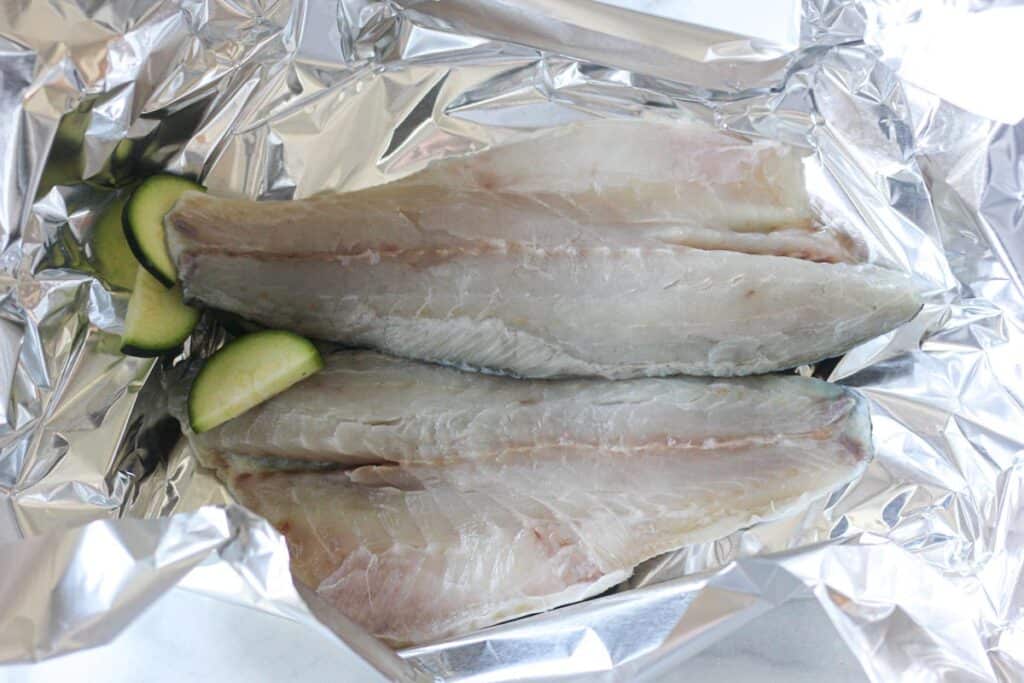 Wash and dry the fish with paper towels.
Slice vegetables you want to bake with it. I use zucchini, cherry tomatoes and a few slices of lemon.
Place everything on the foil piece. Add salt and pepper and fold the ends of the foil. Do not close the foil pocket. Leave the top open.
Bake in a well preheated oven. Broil for a few minutes in the end to make that beautiful burned look on the veggies and lemons.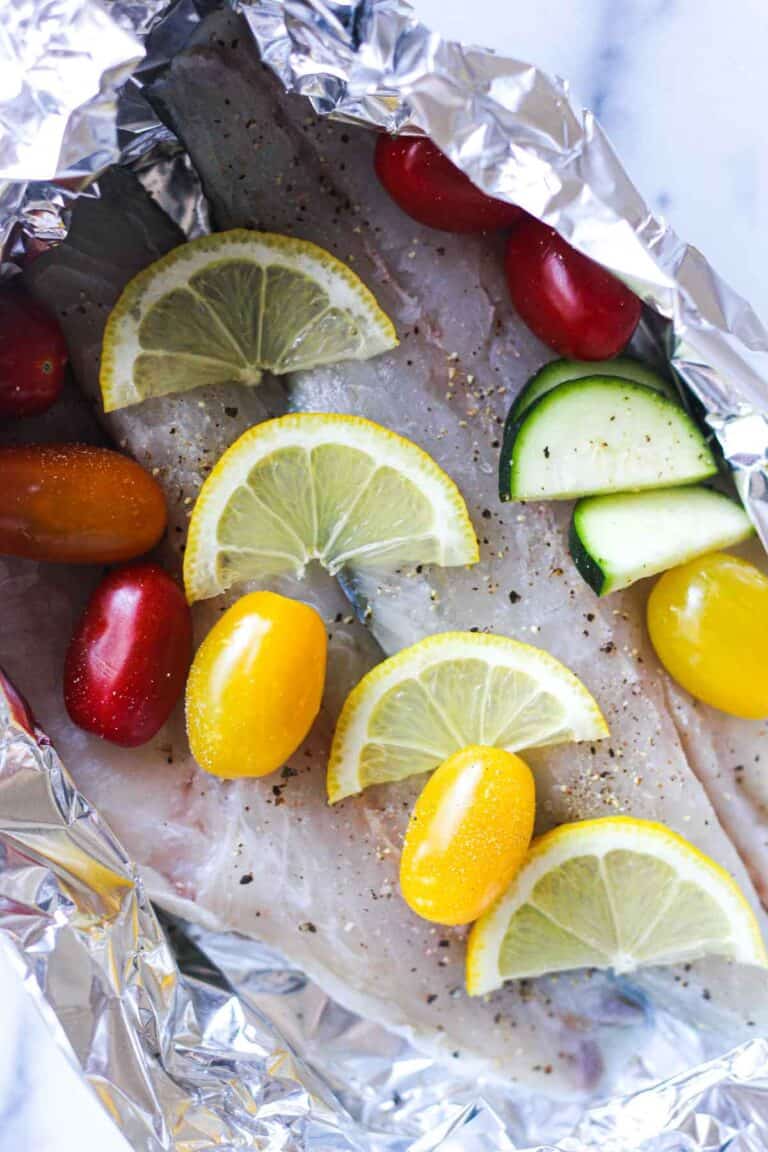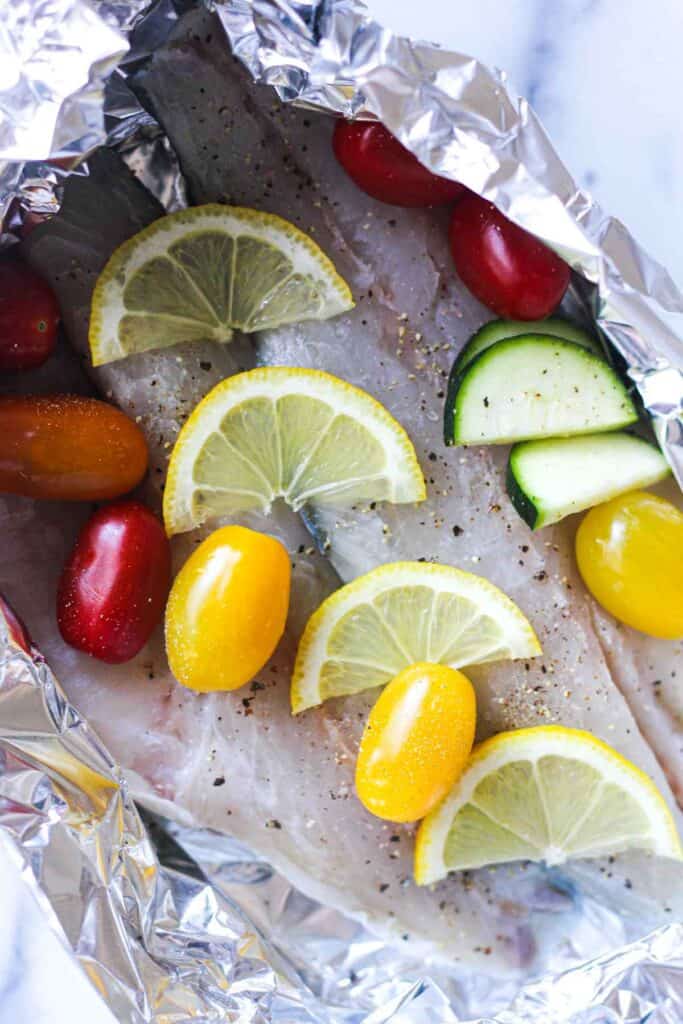 Enjoy with a nice squeeze of lemon. I don't add any more spices to the fish because i don't want to overpower that beautiful sweet mild flavor.
We eat fish in our house about three times per week. I prepare it mostly in air fryer or in the oven. Here are some of the yummy fish recipes i made recently: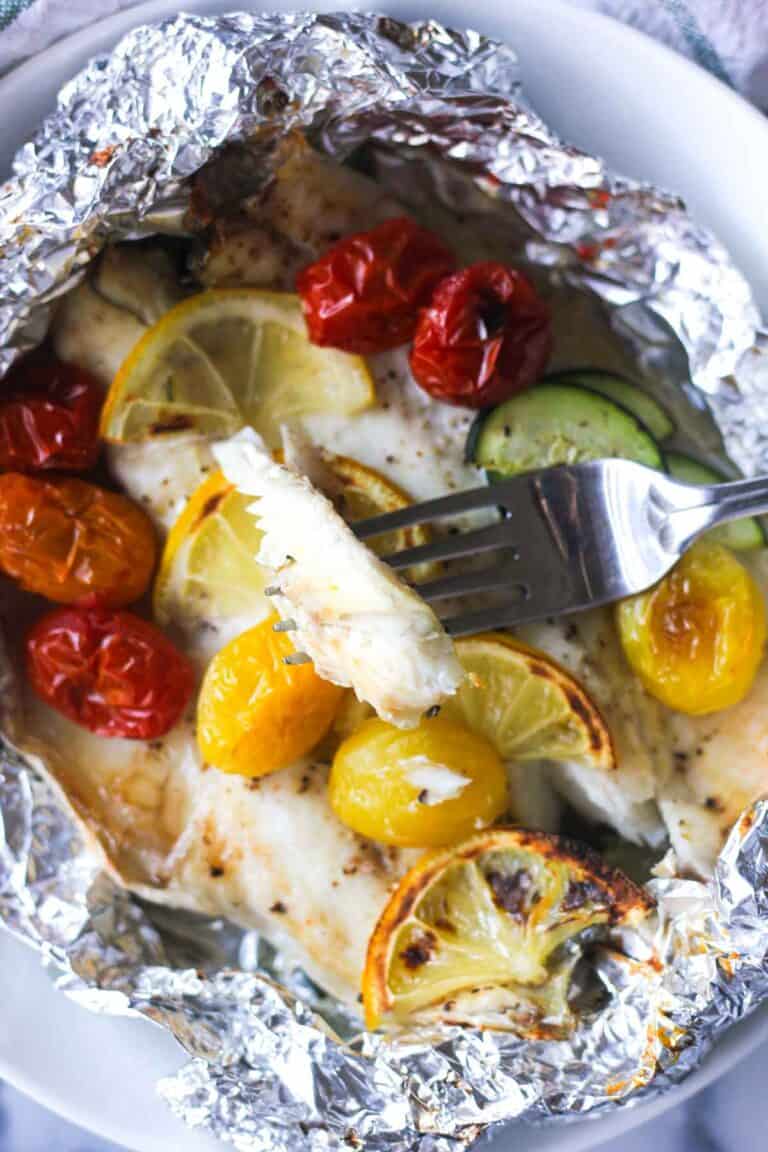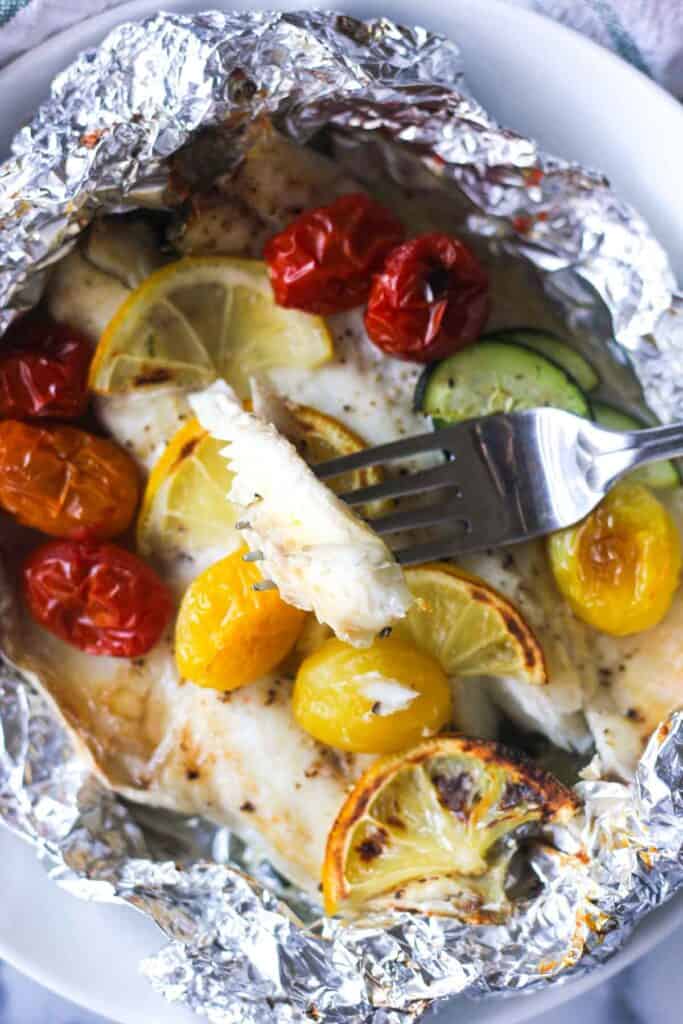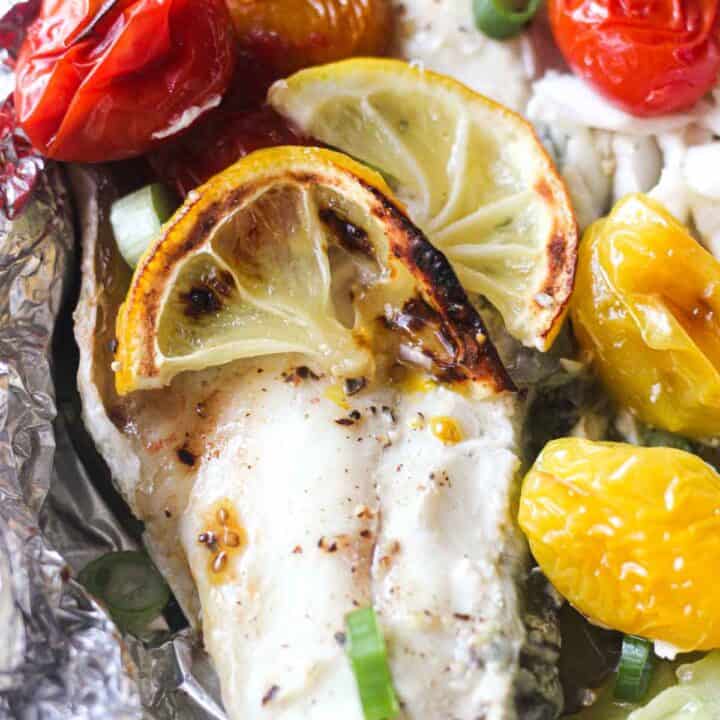 Baked branzino fillets in foil with vegetables
Delicious melt in your mouth tender oven baked branzino fillets in foil recipe. Top it with your favorite roasted vegetables to make a nice healthy dinner.
Ingredients
2 branzino fillets
 a handful of cherry tomatoes
1 zucchini
1/2 lemon
salt and pepper
Instructions
Preheat oven to 400 degrees Fahrenheit.
Rinse the fish. Dry it with paper towels. Set aside.
Slice zucchini and lemon. Wash cherry tomatoes.
On a piece of foil, place branzino and vegetables. Top with lemon, salt and freshly ground black pepper.
Fold foil ends to create a nest (you don't want any juices to escape while cooking). Place the foil nest on the baking sheet.
Bake for about 12-15 minutes. Turn on the broil and broil for couple minutes. Don't burn, check every 30 seconds.
Serve with squeezed lemon juice.
Notes
Defrost the fish fish on a counter for 2 hours before cooking. Or overnight in the fridge.
Use whatever vegetables you like. Add bell peppers, Italian squash, onions, carrots or even thinly sliced potatoes ( i didn't try but if you do please let me know in the comment section how it turned out)
Spices i used are very simple, just salt and pepper. Add a tiny bit of garlic or onion power for extra aroma.
Try this recipe with green olives or capers. Should be good!
Nutrition Information:
Yield:

2
Serving Size:

1
Amount Per Serving:
Calories:

153
Total Fat:

3g
Saturated Fat:

1g
Trans Fat:

0g
Unsaturated Fat:

2g
Cholesterol:

54mg
Sodium:

241mg
Carbohydrates:

6g
Fiber:

2g
Sugar:

3g
Protein:

26g