Try this easy and quick cheesy cauliflower taco casserole made with ground turkey or beef, keto friendly and low carb.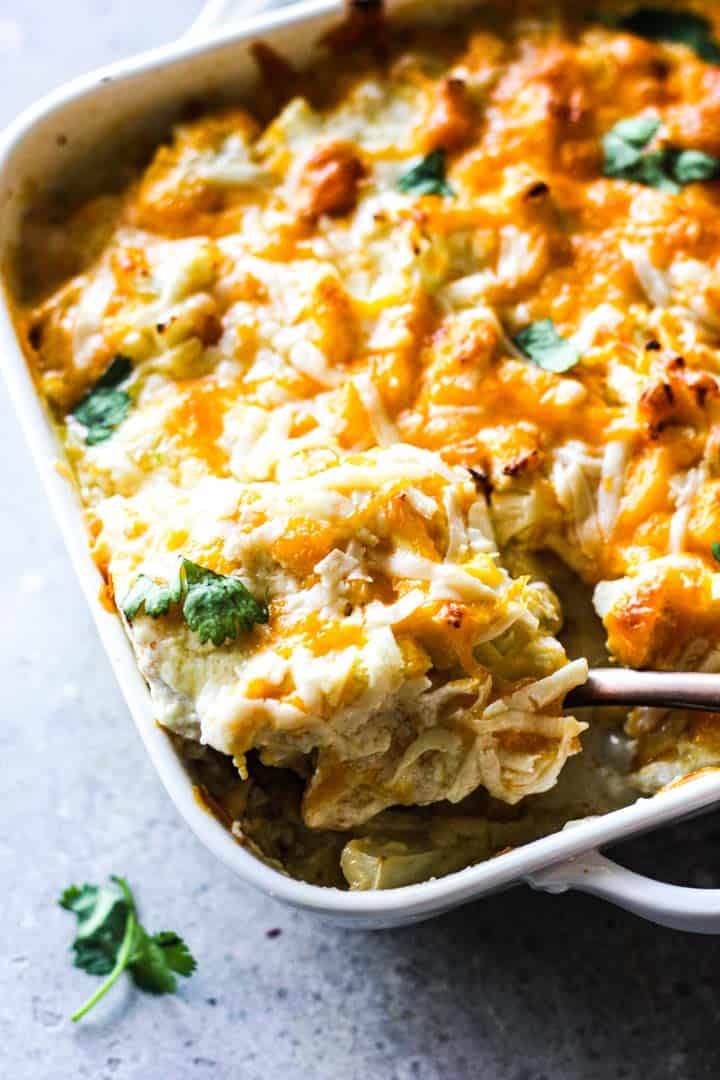 Cauliflower taco bake ingredients
This casserole is very easy to make with just a handful of ingredients! Lets see whats inside:
Cauliflower. Its winter now and cauliflower is not in season, at least here in Northern California. Here is goes for about 3 dollars per item. To compare, in summer the price drops to 1 dollar per piece. For this recipe i used a 1/3 of a large head and it was enough for a small casserole dish.
Taco seasoning. I used a regular store bought taco seasoning package, about 1 tablespoon
Ground turkey. I am not a huge fun of a taste of ground turkey but this type of meat is perfect for those who watches there health. You can use ground chicken or even a ground beef as well. Or make a mix!
Cheese. Cheddar will work great in this recipe as well as Parmesan or Monterey cheese. I will talk more about cheeses later in the post.
Half and half or heavy cream.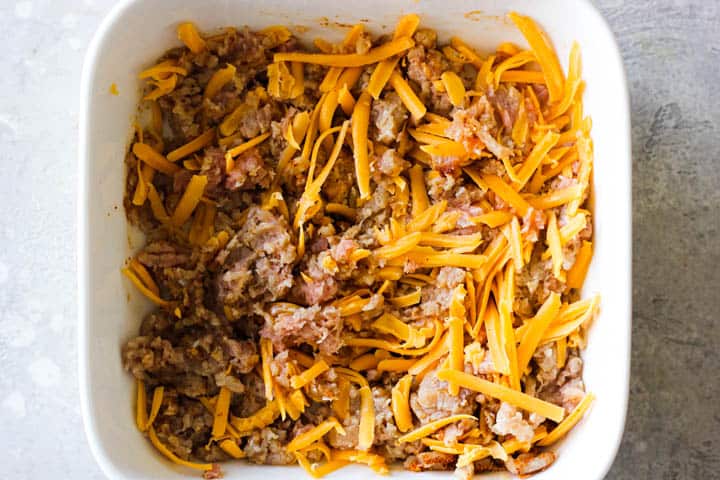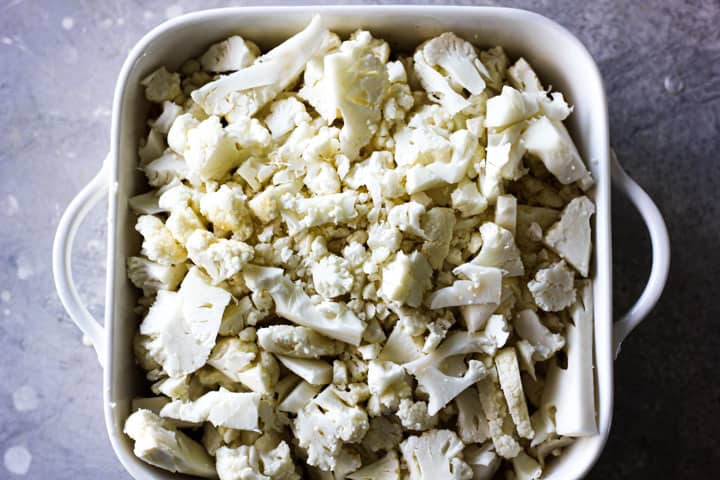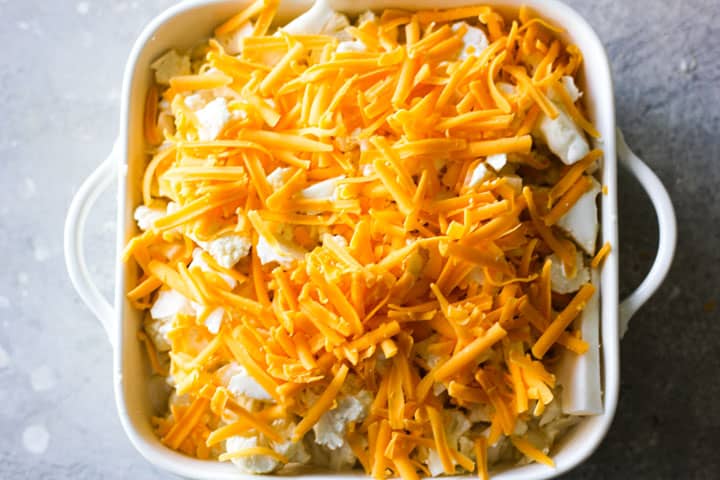 Riced or chopped cauliflower?
I am a big fan of riced cauliflower. It fits well in so many different recipes as a main ingredient or as a side dish. Sometimes though i simply don't have time for using a food processor so i just chop cauliflower.
If you chose this method, make sure you chop it really well and there is no big pieces left. It will cauliflower cook evenly.
Best cheese for keto low carb taco casserole
Cheddar cheese is my favorite. It melts easy, it has a nice pretty orange color and it just good. You can mix cheddar and Parmesan like i did in this meatball casserole. Delicious!
I have to say though that try not to buy already shredded packaged cheese. It usually contains cellulose to prevent cheese from caking. I prefer to use pure clean ingredients without any additional wood. Just a block of your favorite cheese and shred it yourself. Plus it melts better!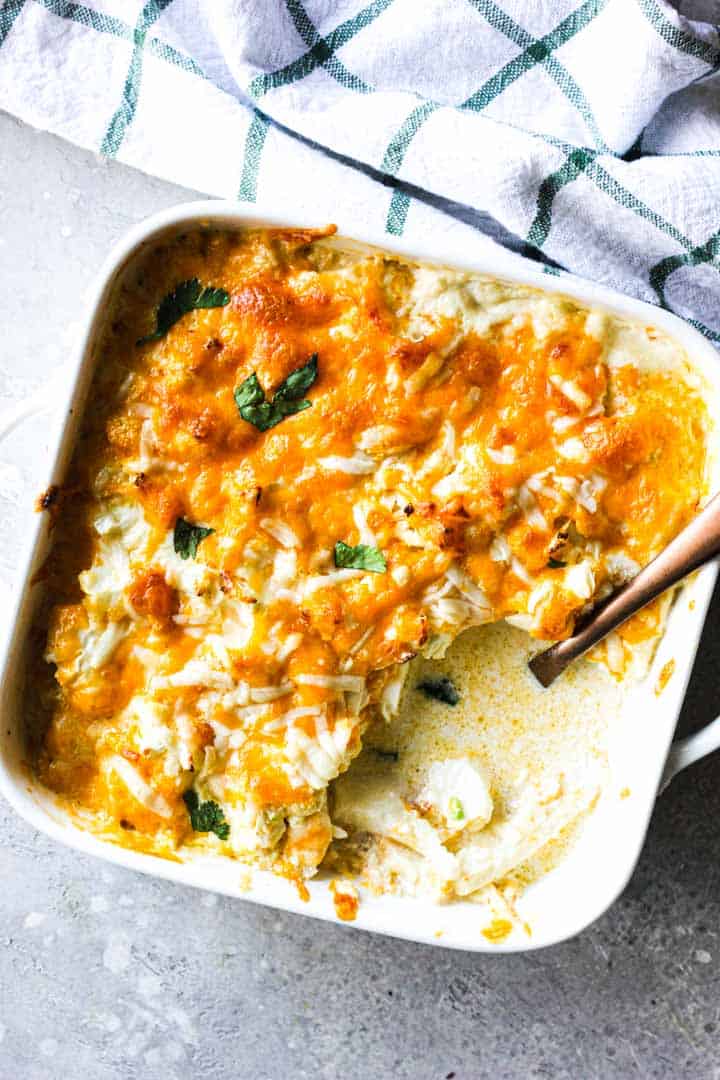 Make ahead and storage options.
This could be a lovely make ahead keto casserole. Bake it a day or two before and just keep in the fridge, covered tightly with a foil. reheat in the preheated to 400 degrees oven for about 5-7 minutes.
Storage. This can be kept in fridge for up to one week. Make sure its in the air tight container or in the original casserole dish but with the tight lid on with foil on top.
I don't recommend freezing this cauliflower casserole because of the cheese, it does not freeze very well.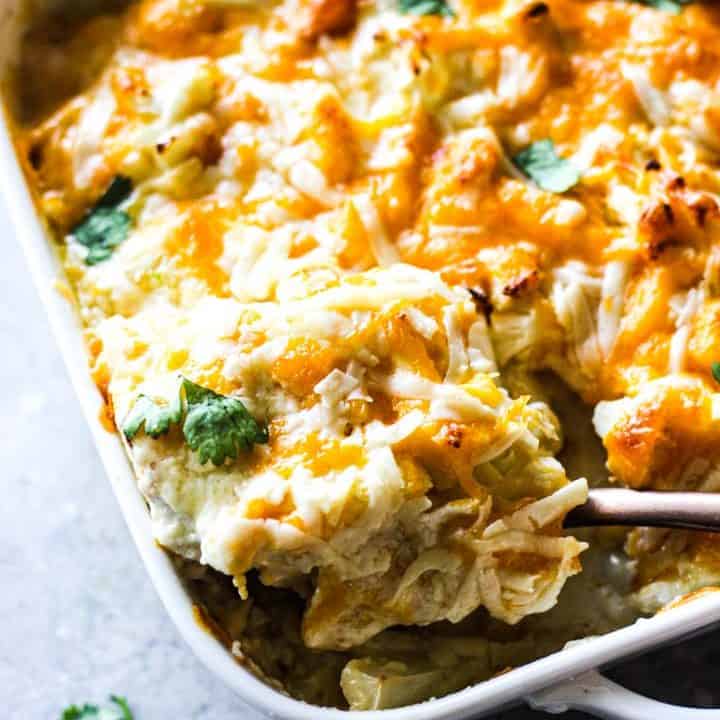 Keto cauliflower taco casserole
Try this easy and quick cheesy cauliflower taco casserole made with ground turkey or beef, keto friendly and low carb.
Ingredients
1/2 lb ground turkey
1/3 large cauliflower head
1 cup shredded cheddar*
1 tablespoon taco seasoning
1/2 cup half and half
Instructions
Preheat oven to 400 degrees
Take a small casserole dish, spread ground turkey on the bottom. Mix taco seasoning into the turkey. Add half of the amount of cheddar on top.
Prepare cauliflower. You can make a cauliflower rice by grinding it in the food processor or just caut it in little pieces, like i did here. Place the whole amount on top of the turkey and cheese.
Top casserole with the leftover cheese and with the half and half. Place in the oven. Bake or about 20-23 minutes.
If it fels like you may need more cheese to cover all the cauliflower, just add more. Add as much as you want!
Once bake, let cool a bit and cut with the spoon. Serve hot or warm.
Notes
* try not to use already shredded cheese from the store. It always contains wood like cellulose that prevents it from melting properly.
Nutrition Information:
Yield:

2
Serving Size:

1
Amount Per Serving:
Calories:

641
Total Fat:

46g
Saturated Fat:

20g
Trans Fat:

1g
Unsaturated Fat:

21g
Cholesterol:

197mg
Sodium:

831mg
Carbohydrates:

13g
Fiber:

4g
Sugar:

6g
Protein:

46g