A lovely collection of the best keto low carb air fryer recipes!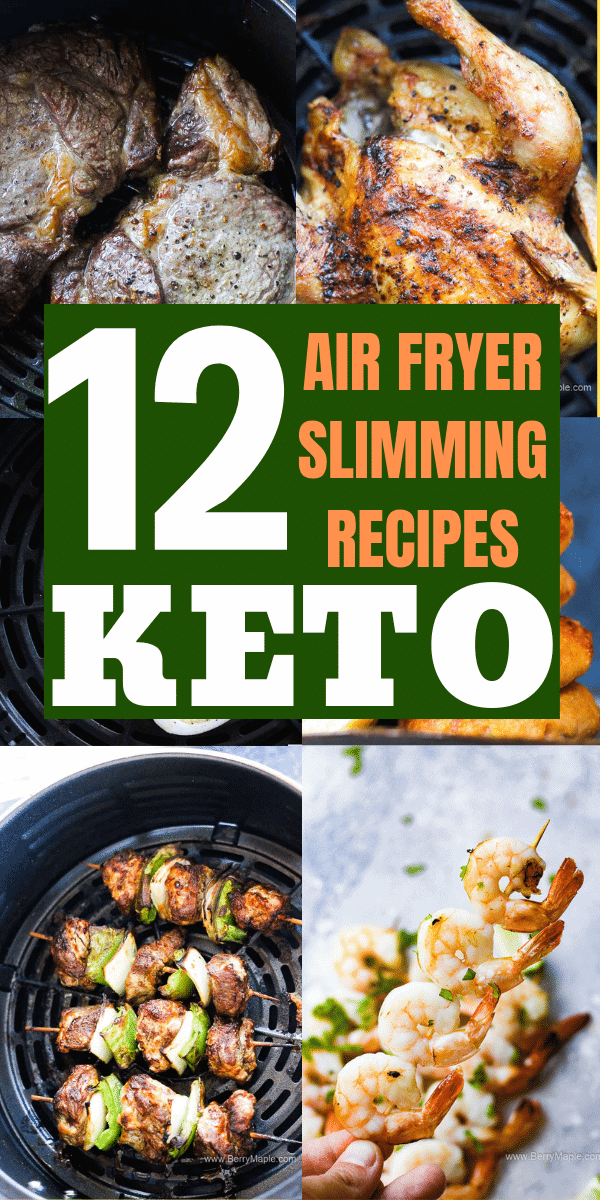 Juicy and soft air fryer beef skewers are so easy to make- with steak, with stew meat or ribs! Marinating for a at least 30 minutes makes this dish so full of flavor.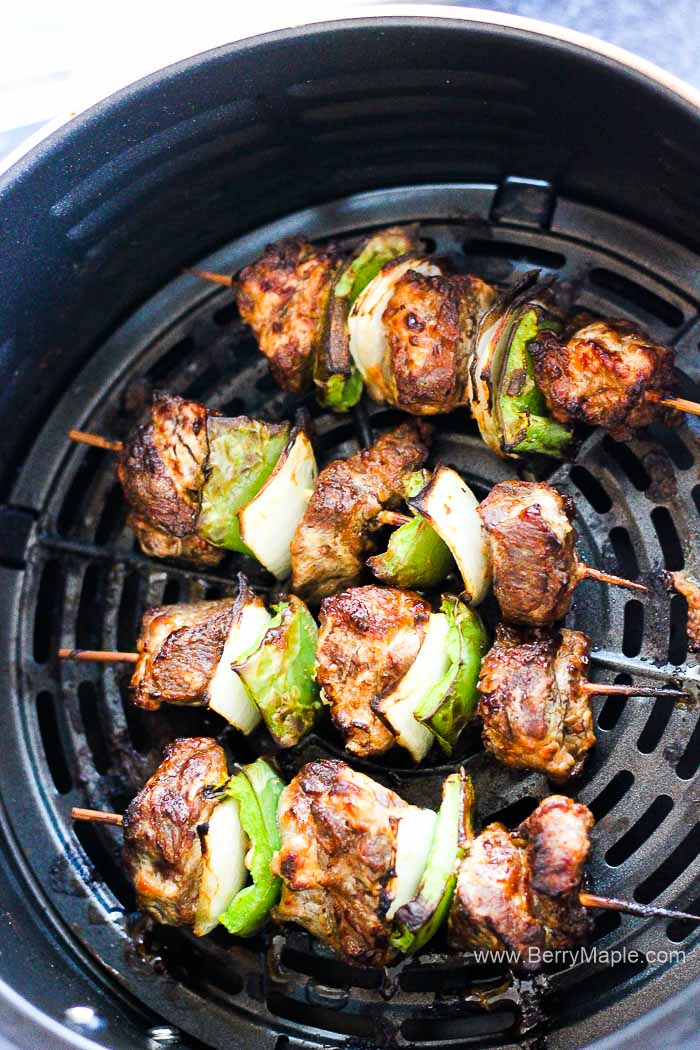 2. Try this Air Fryer Healthy Eggplant Parmesan recipe from Watch What U Eat
3. Delicious Crispy Keto Air-Fried Pickles from Hip 2 Keto
4. Try this Air fryer salmon cakes, so delicious and healthy! Keto, paleo, whole30 and low carb. You can make this salmon patties from frozen and from fresh salmon fish fillets.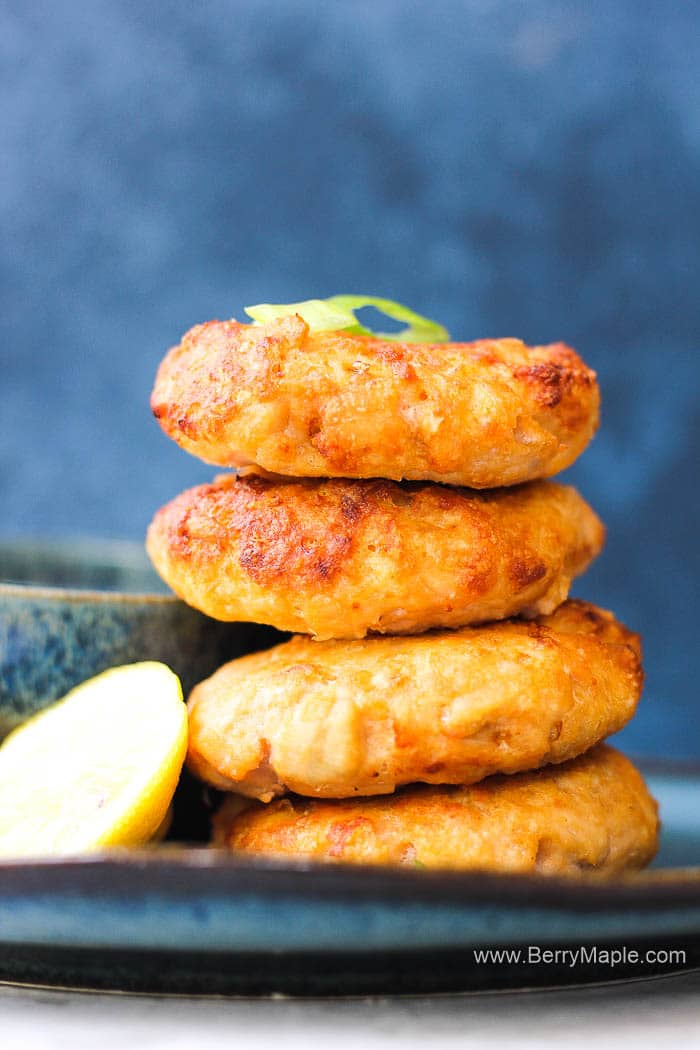 5. This post is about how to cook perfect hard boiled eggs in the air fryer. Its very easy and everybody can make it , even a beginner. Easy to peel, perfect every time hard boiled eggs for breakfast or salad !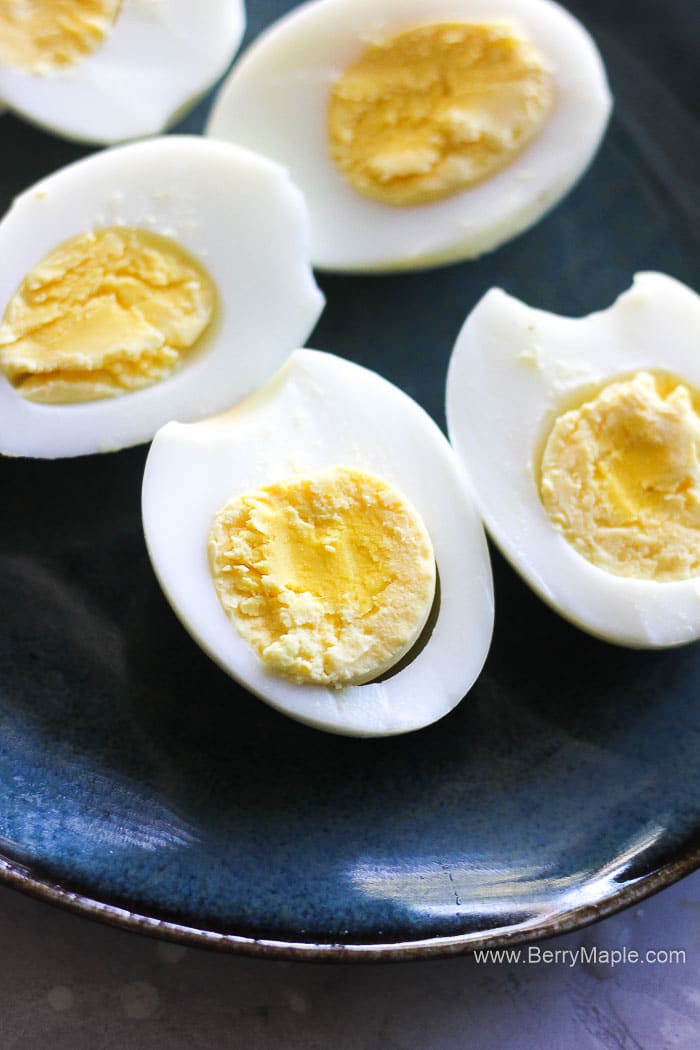 6. This recipe is for the best juicy air fryer steak, cooked to perfection! No mess, no splashing oil, just tasty beef steak ( use sirloin or ribeye or any other favorite cut) for your next dinner.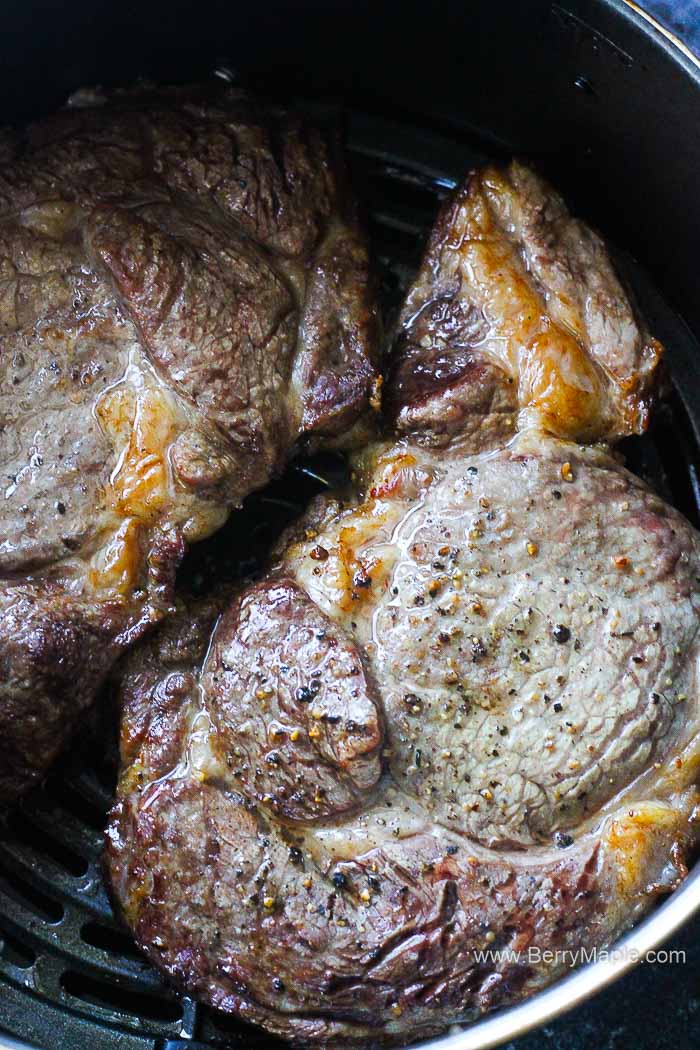 7. Flavorful easy Air Fryer shrimp skewers kebabs with lime and garlic. Zero points weight watchers too! Low carb, Paleo, Whole30 and Keto friendly!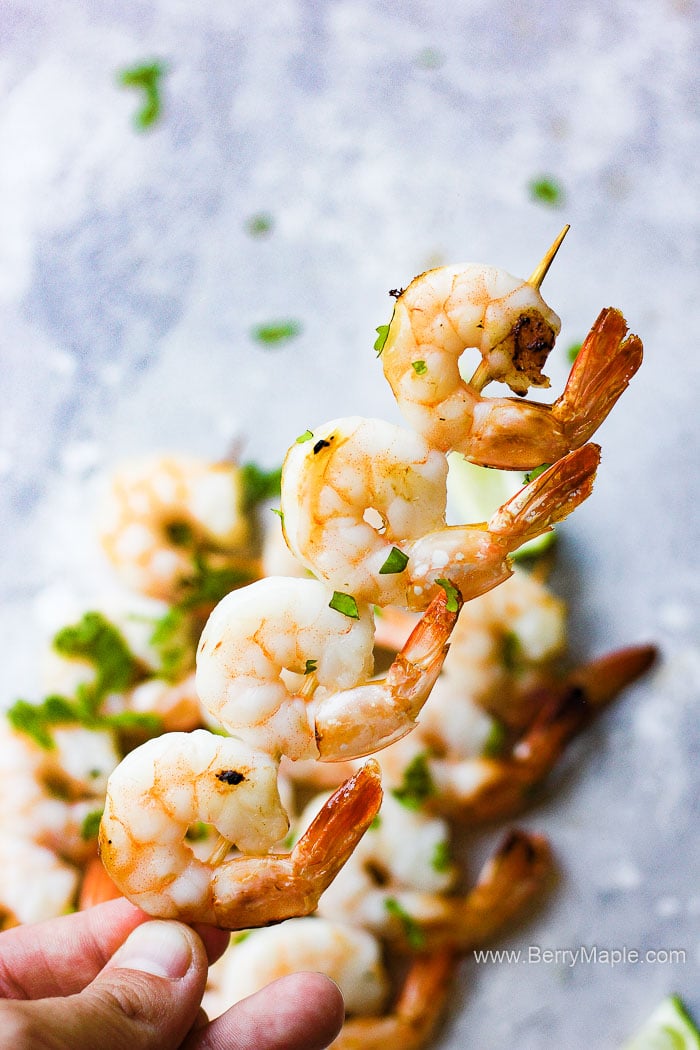 9. Delicious juicy Cornish hen in your air fryer, the best recipe for crispy skin and fantastic flavor!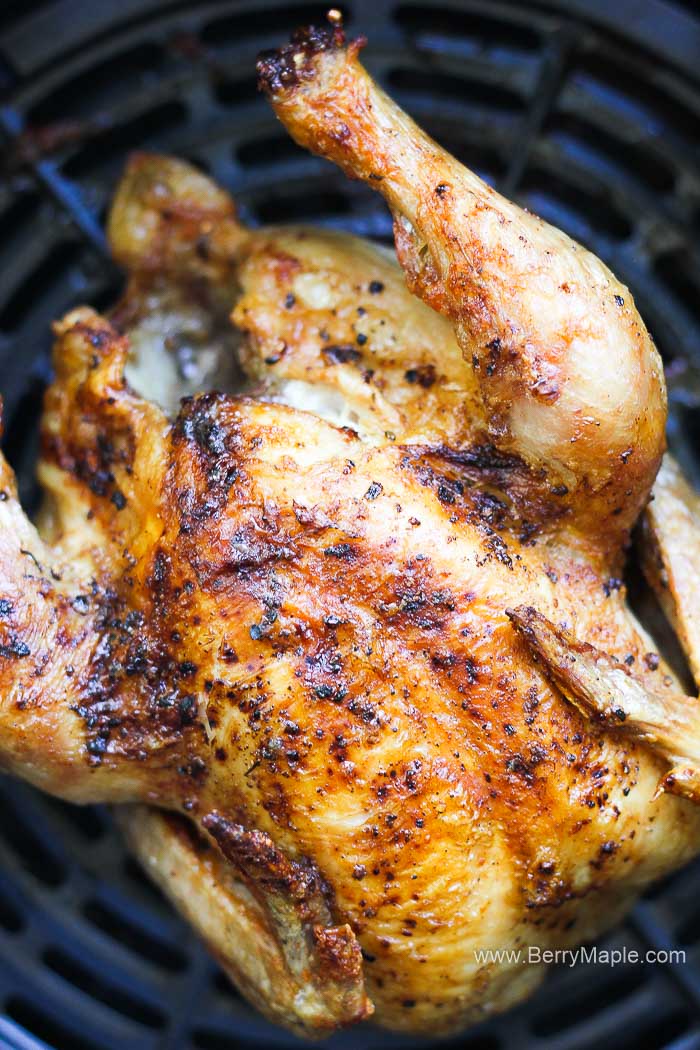 10. Easy to make and great for a party! Try this low carb, guilt free air fryer buffalo cauliflower bites.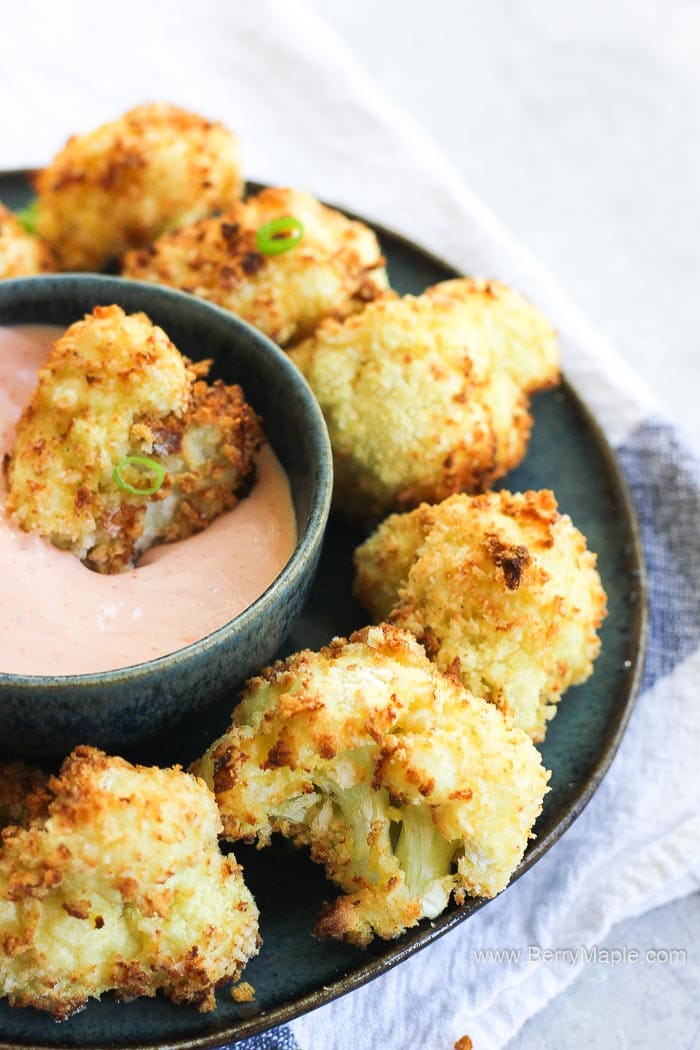 11. Healthy low carb air fryer vegetable kebabs that are so simple and quick to make, in just about 10 minutes! This vegan air fryer skewers are whole 30 , gluten free, paleo and very in low calories too! Weight watchers 0 smart points!