Delicious low carb keto bloody Mary cocktail is something you cant miss on a keto diet! My favorite keto alcoholic drink that you can drink on a keto diet. Simple vodka based cocktail to impress your guests.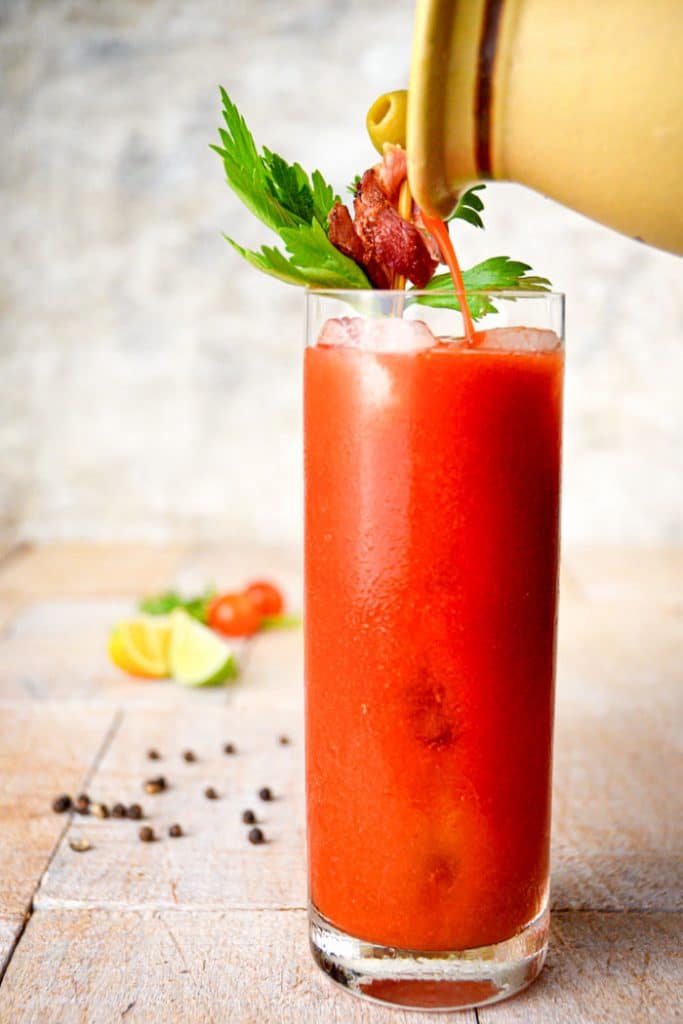 Can i have a bloody Mary on Keto? Well. now you can. Just follow this simple recipe and enjoy your Keto Alcoholic cocktail on a Sunday brunch.
V8 vegetable juice is less sweet then a regular tomato juice and perfect if you are on Ketogenic diet.
When to drink your Keto Bloody Mary
I would say brunch is a perfect timing. Make some eggs, yummy bacon, or try my favorite Keto cauliflower pancakes! I am sure they pair very well with some vodka in the morning. 🙂
My friends love to drink before the flight to calm themselves down. If you are also scared of flight like my friends, try to give this recipe to a barmen at your airport. Who knows, maybe he will be able to make it !
This recipe is a true Keto approved cocktail to enjoy on coming up Holidays as well. I will try to create more keto vodka cocktails very soon so we will have something to choose from on New Years party! Read more about Keto diet here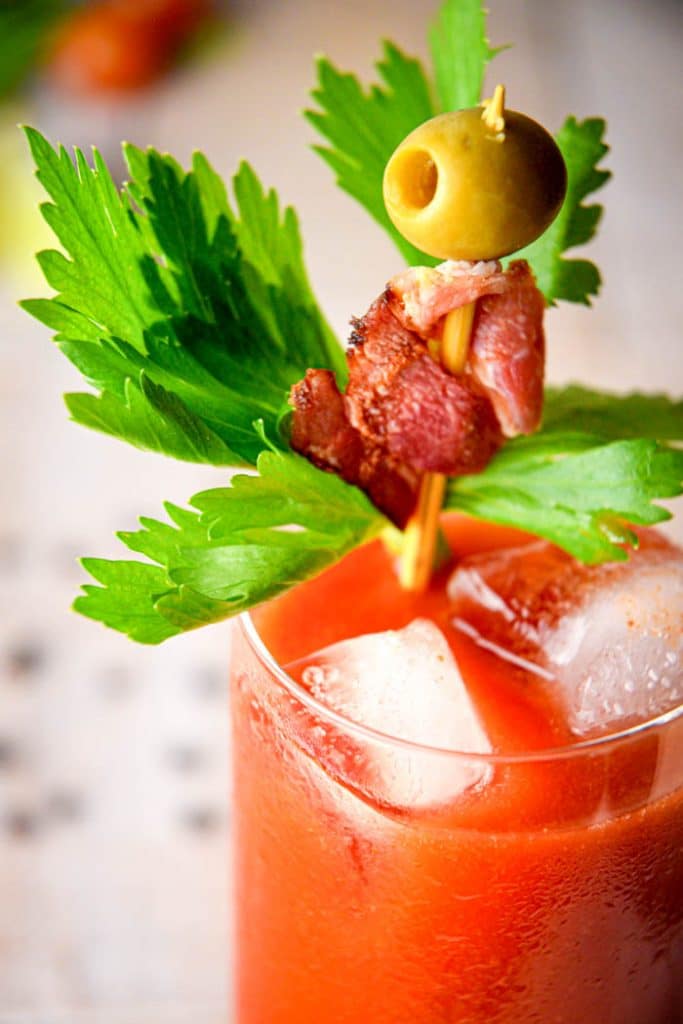 Low carb Bloody Mary toppings
Most of the regular bloody Mary toppings will work here.Here is the list of my favorite ones:
Celery. A little crunch always good!
Bacon. Bacon is the most loved keto food for a lot of people and we just have to add it in this cocktail
Green olives. They are salty and delicious
Parsley or Cilantro. Just add a few leaves on top or stick the whole butch into the glass- you choose.
For a hot sauce i like to use Tobasko. Couple drops will make it just hot enough. I also use a teaspoon of horseradish. Add more if you like you Bloody Mary more spicy.
Also when you are done with mixing and stirring, try it. Add more salt if needed.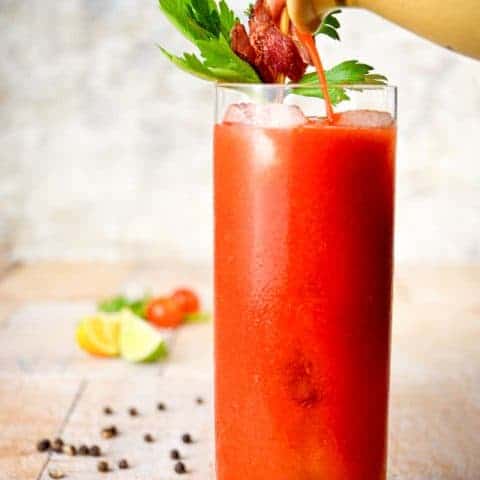 Keto bloody mary cocktail
Yield: 1 cocktail

Prep Time: 2 minutes

Cook Time: 3 minutes

Total Time: 5 minutes
Ingredients
5 oz V8 Vegetable juice
3 oz vodka
1 teaspoon horseradish
1/3 teaspoon Worcestershire sauce
1 teaspoon Swerve (or any other keto granulated sweetener)
2 teaspoons lime juice
black pepper
couple drops of hot sauce
Instructions
Add all the ingredients in to the tall glass and stir.
Add ice to fill the glass and add your garnish. Serve and enjoy!
Nutrition Information:
Yield: 1 Serving Size: 1
Amount Per Serving: Calories: 236 Total Fat: 0g Saturated Fat: 0g Trans Fat: 0g Unsaturated Fat: 0g Cholesterol: 0mg Sodium: 531mg Carbohydrates: 9g Net Carbohydrates: 0g Fiber: 2g Sugar: 5g Sugar Alcohols: 0g Protein: 2g