Ninja Creami cottage cheese ice cream tastes rich and decadent, and is easy to make with only 5 ingredients. This simple ice cream recipe includes honey and chocolate protein powder – but can be easily tweaked with several variations. It's sure to satisfy any sweet tooth!
More cool Ninja Creami recipes you can find on my site: Ninja Creami vanilla ice cream, Ninja creami chocolate ice cream or Ninja Creami Peanut butter ice cream!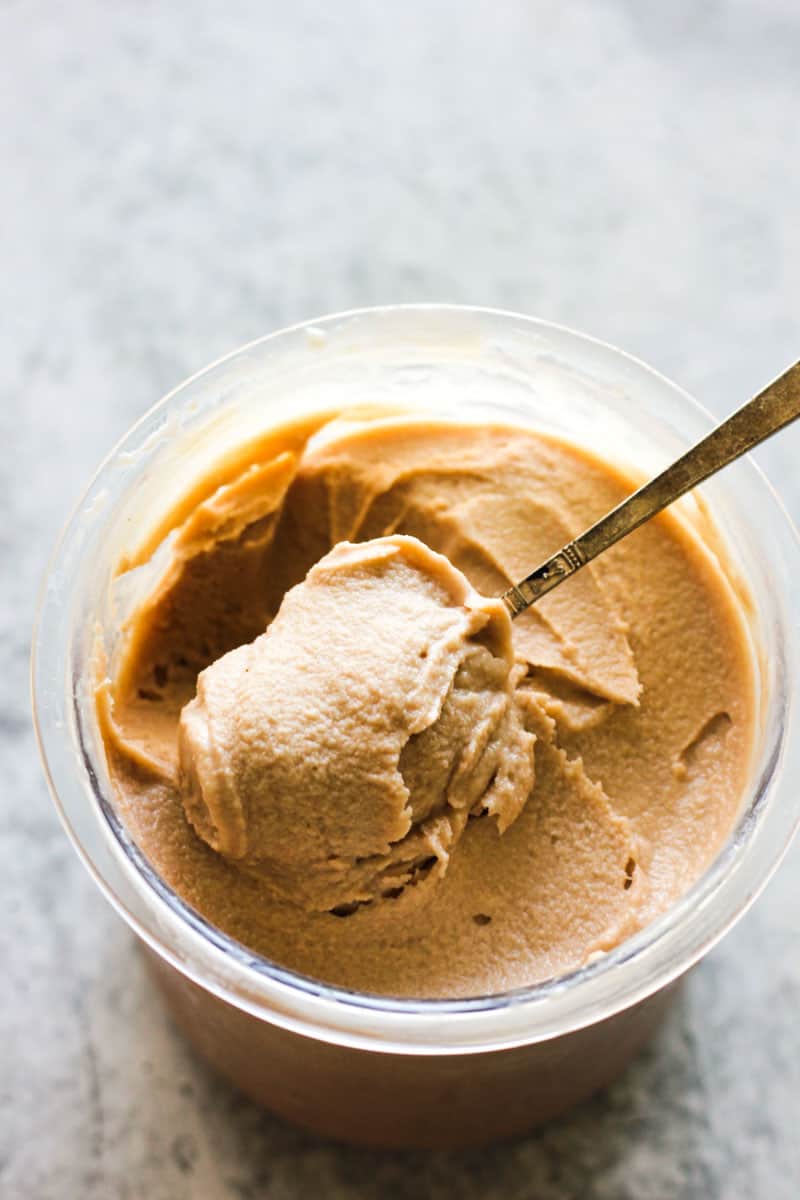 One bite and you'll immediately see why Ninja Creami cottage cheese ice cream has become so wildly poplar… It's a homemade frozen treat that's easy to make, packed with protein, and SO delicious!
This unique 5-ingredient ice cream recipe comes together in just a few minutes. Unlike many traditional ice cream making methods, there is no need to cook the ingredients; simply blend everything together, freeze, and spin the Ninja Creami ice cream before serving.
The cottage cheese and chocolate protein powder make a smooth, creamy, and rich combination with a yummy tangy taste. But you can customize the recipe with different ingredients to create your family's favorite flavor! Feeling adventurous? Also try this kool aid ice cream recipe, will be fun to make with kids!
Pro tip to remember: The ice cream has to freeze in the Ninja Creami base for 24 hours. So plan ahead – it's definitely worth it!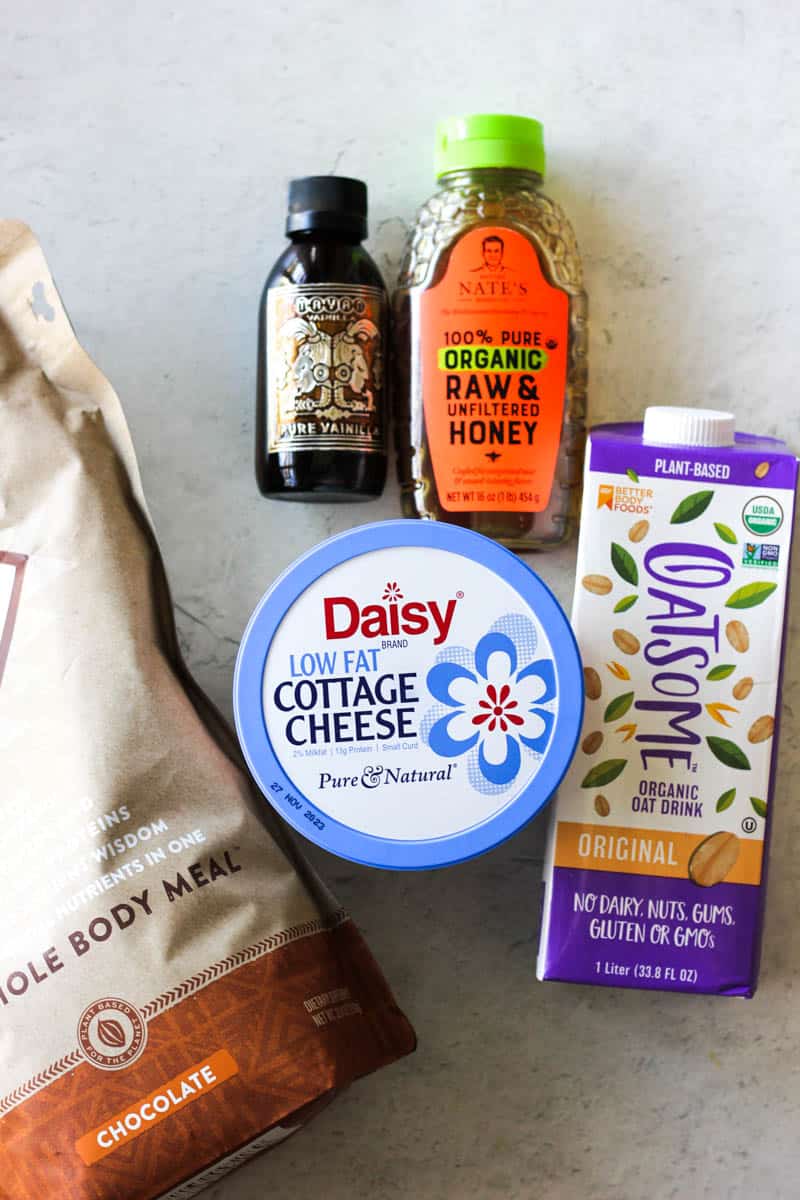 Recipe ingredients
Cottage cheese. Rich, tangy, and full of protein.
Oat milk. The sweet and earthy flavor is great with the tanginess of the cottage cheese.
Vanilla extract. Practically a must-have in most dessert recipes. Vanilla has a mellow, slightly bitter and floral taste that enhances sweet flavors.
Honey. No refined sugar here! Pure honey gives the ice cream just the right touch of sweetness.
Chocolate protein powder. Your choice of protein source, i.e. animal or plant-based powders.
How to make Ninja Creami cottage cheese ice cream
Open the lid of your blender and add the cottage cheese first. Cottage cheese can be thick and lumpy, so adding it first helps ensure it gets fully blended. Then pour in the oat milk, which will help in blending the cottage cheese more smoothly.
Next, add the vanilla extract for flavor, the honey for natural sweetness, and the chocolate protein powder to add that chocolatey taste and protein content. Make sure to distribute the protein powder evenly to avoid clumping. Blend until smooth.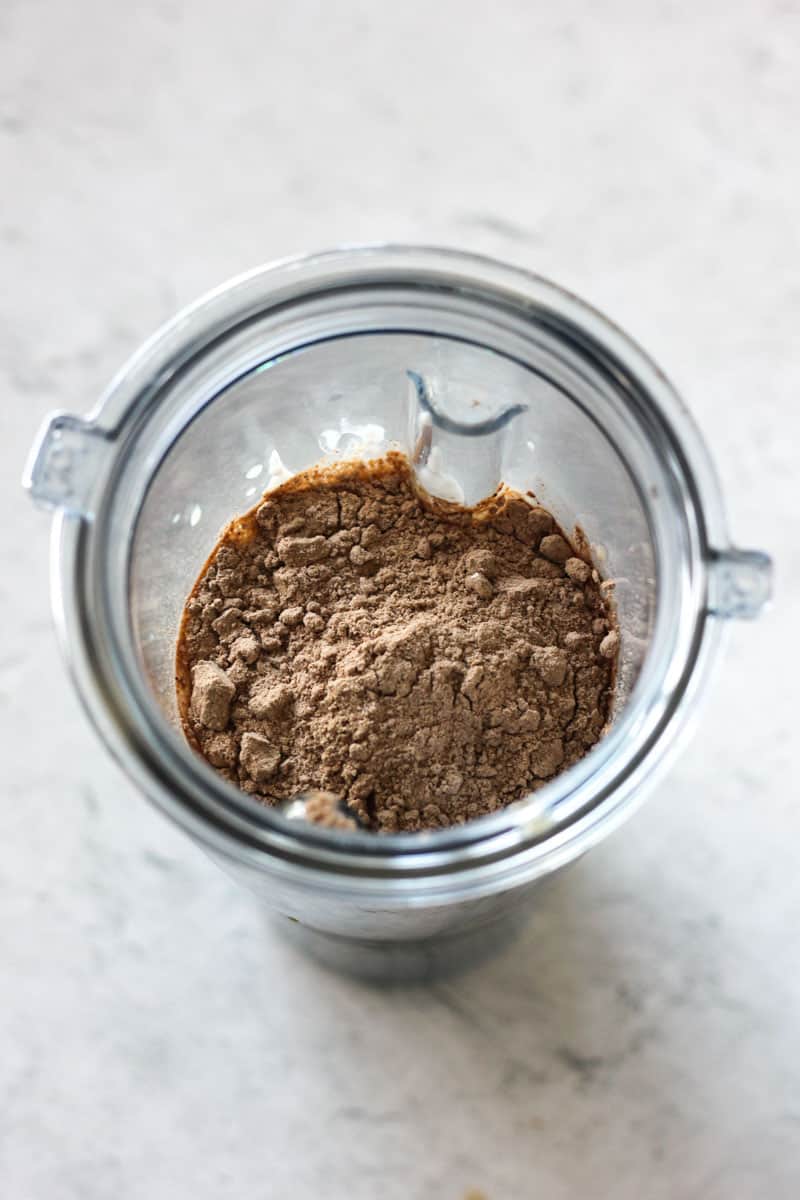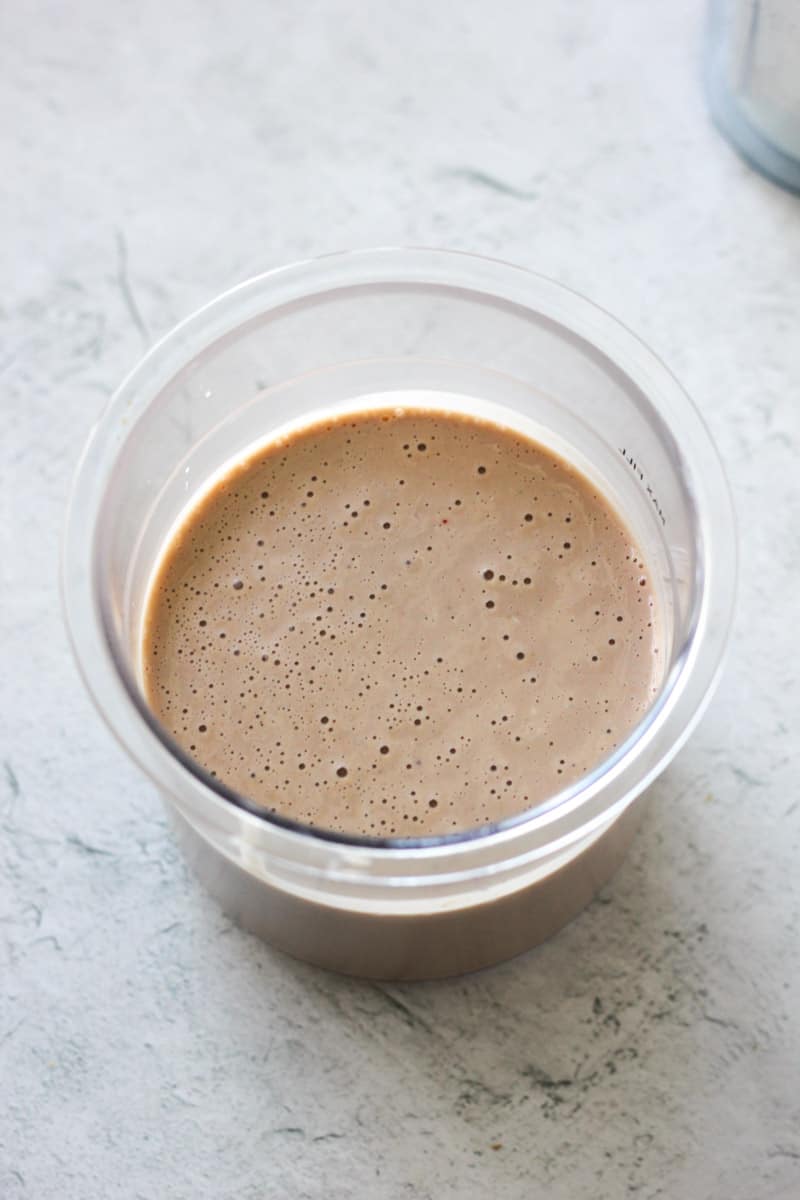 Pour the blended mixture into the Ninja Creami pint container. Fill it up to the fill line, ensuring not to overfill as the mixture will expand slightly when it freezes.
Place the lid back on the pint container securely. Before freezing, tap the container gently on the counter to remove any air bubbles and to level the mixture. Then, place the pint container on a flat, leveled surface in the freezer. This helps prevent the mixture from freezing unevenly. Freeze for 24 hours.
After 24 hours, take the pint container out of the freezer. Remove the lid and insert the pint into the Ninja Creami machine. Attach the blade assembly as directed by the manufacturer's instructions.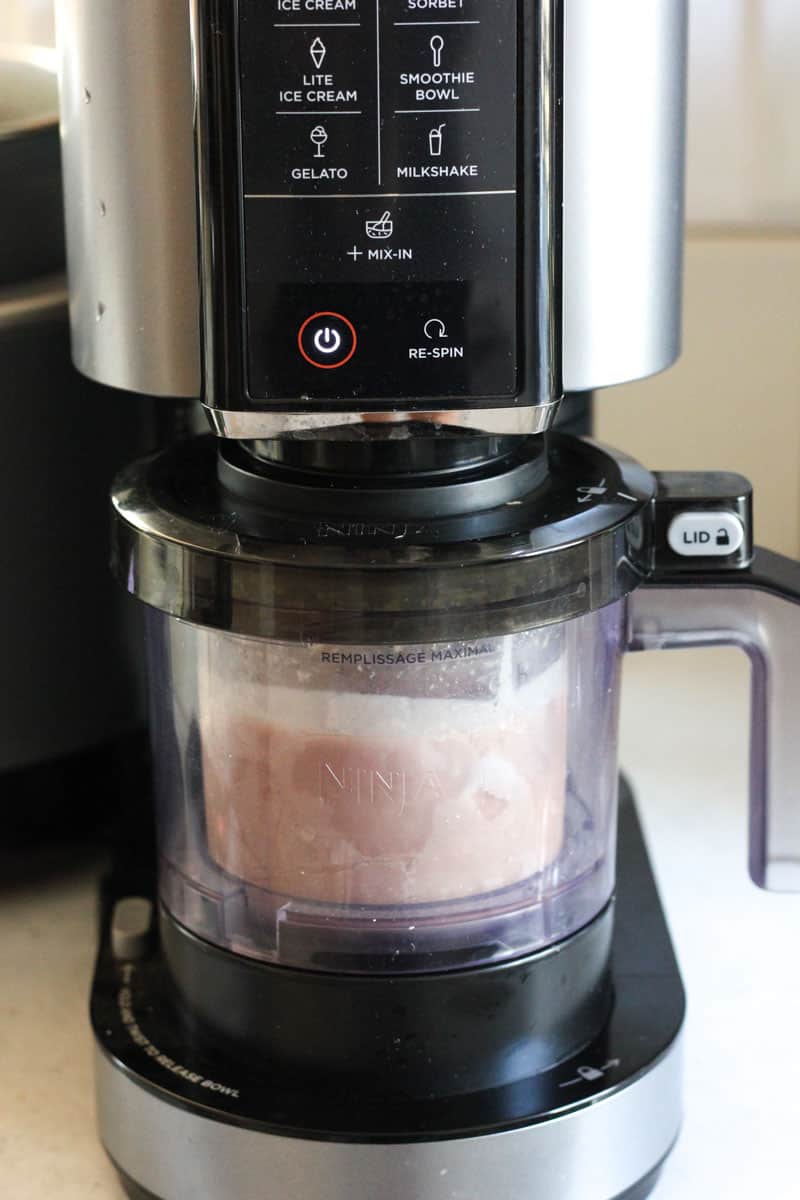 Press the 'Ice Cream' button to start the spinning process. The machine will churn the frozen mixture, scraping it from the sides of the pint container to create a creamy texture.
Once the cycle is complete, check the consistency of the ice cream. If it's too thick or if there are any frozen clumps, you can opt for a re-spin. For a re-spin, add a splash of oat milk (about 1-2 tablespoons) over the ice cream to help smooth out the consistency.
Re-attach the lid and the blade assembly, and press the 'Re-spin' button on the Ninja Creami. This process will help achieve a creamier texture if the initial spin didn't suffice. Serve immediately.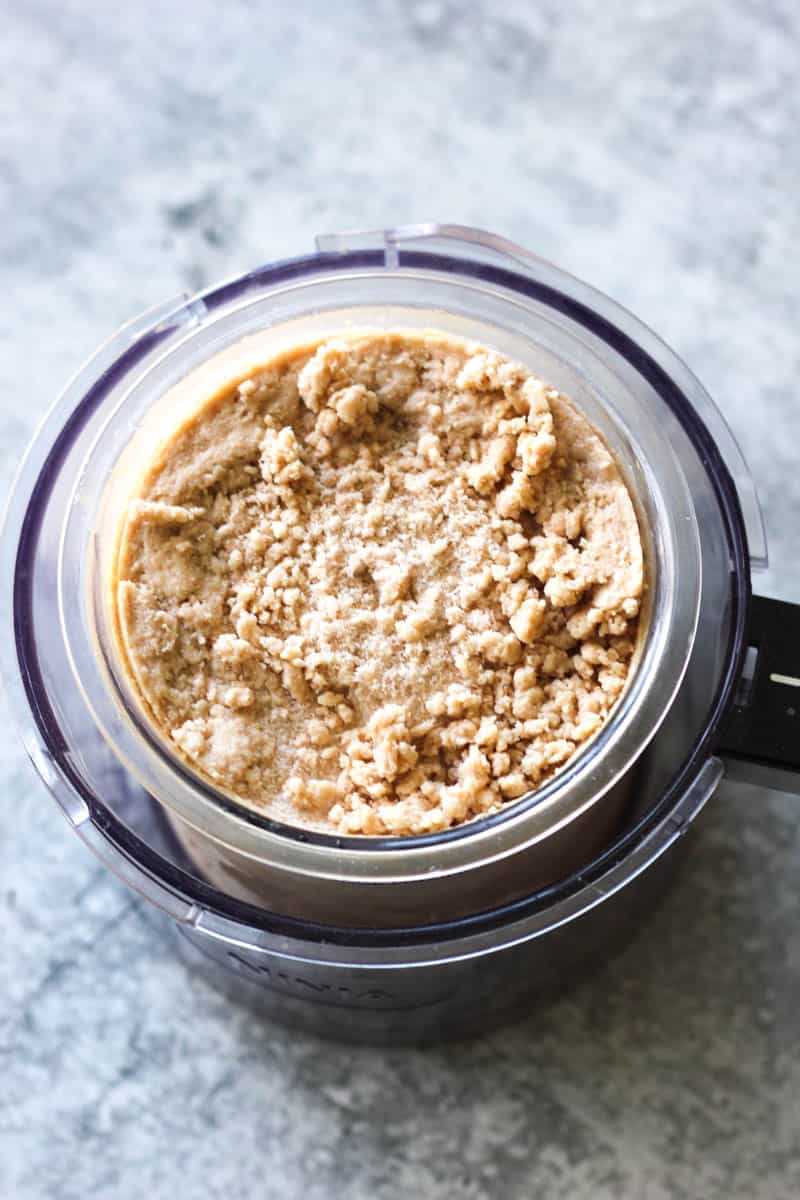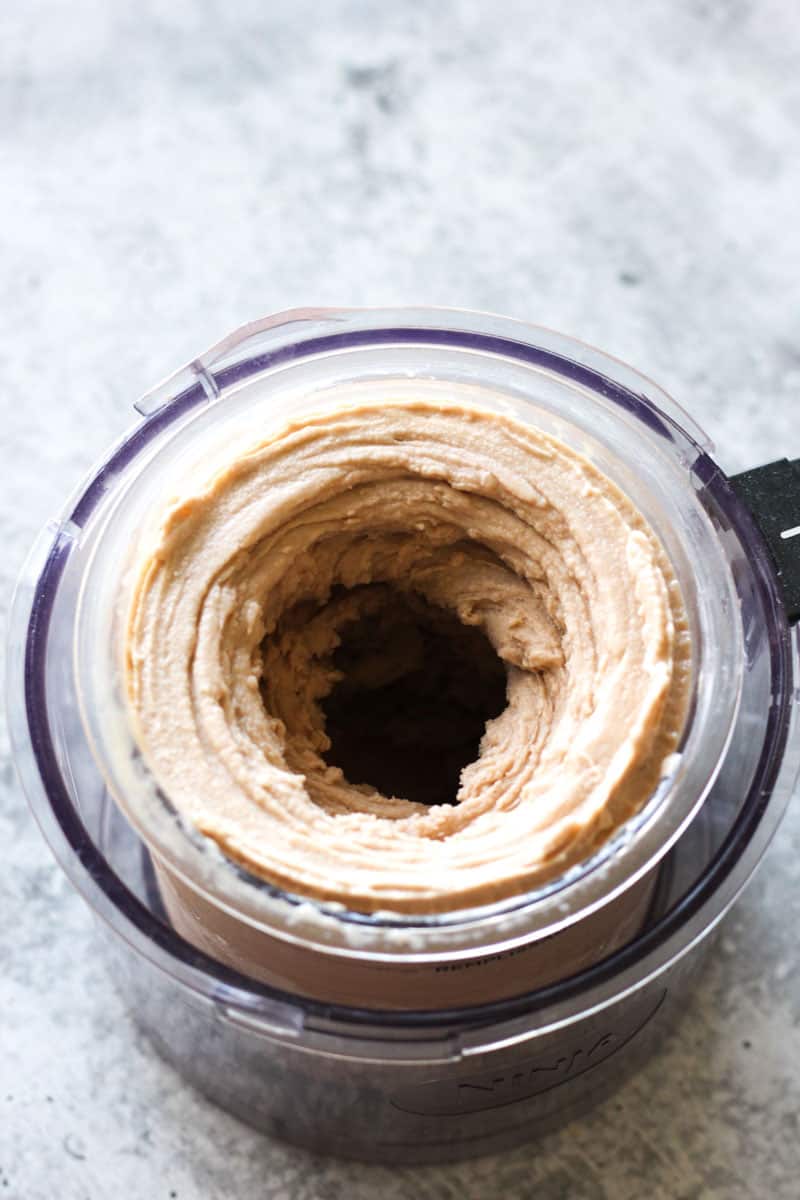 Variations
Swap cottage cheese for ricotta cheese, if you like. Ricotta will give the ice cream a richer and more noticeable flavor versus mild cottage cheese.
You can use any type of milk you prefer in this recipe. I like the lightly sweet flavor and creaminess of oat milk but almond milk, coconut milk, or regular cow's milk also work well.
Make this a vegan Ninja Creami ice cream recipe! Use your favorite plant-based cottage cheese substitute and swap honey with agave.
Change up the flavors however you like! Try swapping chocolate protein powder with other flavors like vanilla, strawberry, or peanut butter. Sprinkle in a bit of cinnamon or pumpkin pie spice for a fall treat. Or swap vanilla extract with peppermint, almond, or other flavor of extracts.
Add your favorite nut butter to the blender for a rich and nutty taste. Smooth peanut butter, almond butter, cashew butter, or hazelnut-based chocolate Nutella are all delicious additions!
Add in extra goodies like mini chocolate chips, crushed cookie pieces, or chopped nuts. These should be folded into the ice cream after the main ingredients have been blended, but before the mixture is frozen.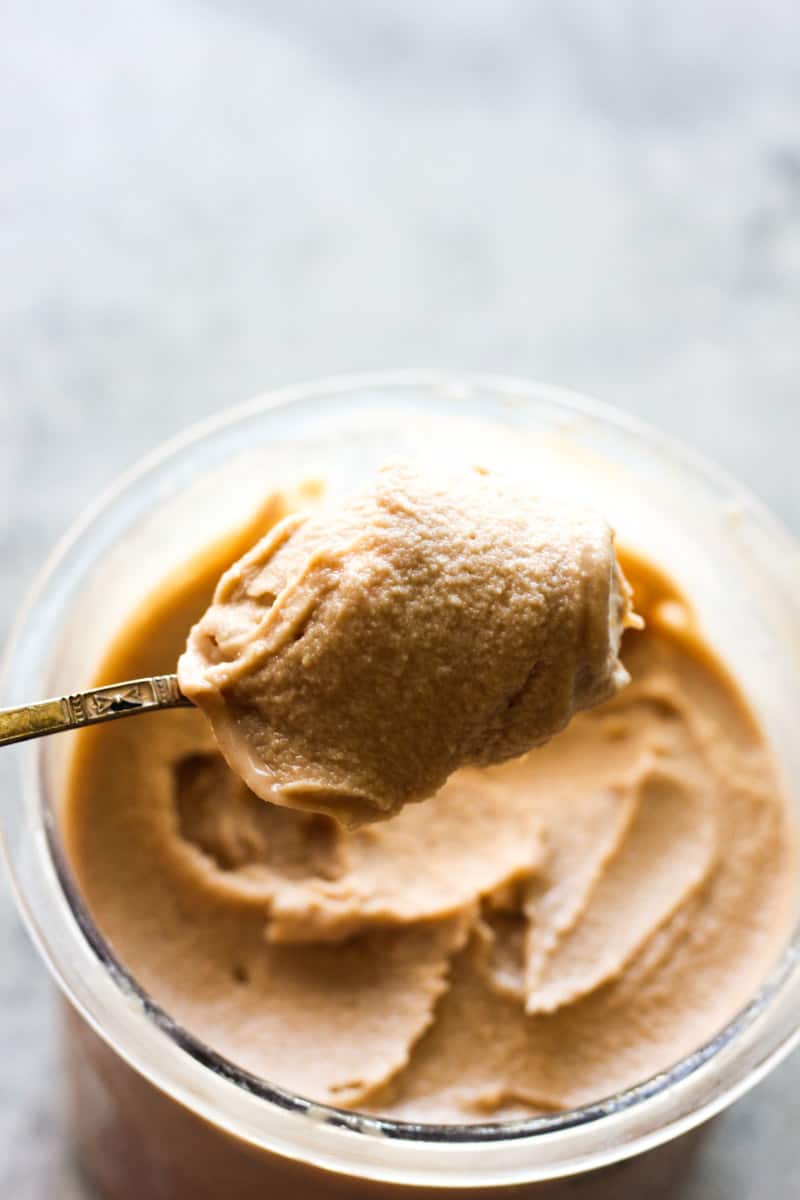 Frequently asked questions
Is cottage cheese ice cream really good?
Yes, it REALLY is! The lumpy cottage cheese gets blended smooth and freezes perfectly… Not too soft and not too solid. It also has a delicious tangy flavor that is great with the chocolate and honey.
Why is my Ninja Creami ice cream icy?
This most often happens because a) water has gotten into the mixture or b) the ingredients weren't blended fully before freezing. Be sure to blend well, and then spin the ice cream twice before serving. Add a bit more milk on the second spin to help get a nice smooth consistency.
Why did my cottage cheese ice cream freeze solid?
Cottage cheese tends to freeze pretty firmly due to the high concentration of water in the cheese. Blending the mixture well before freezing helps to minimize this. And I suggest leaving the container on the counter for several minutes to thaw before scooping.
Do you really have to wait 24 hours for Ninja Creami?
There are several variables here, including specific freezer temperature and which ingredients' brands you use. So the ice cream can technically be ready before the 24 hour mark. You can test the ice cream after 12 hours or so, but to be on the safe side I would plan for it to take the full 24 hours to properly set.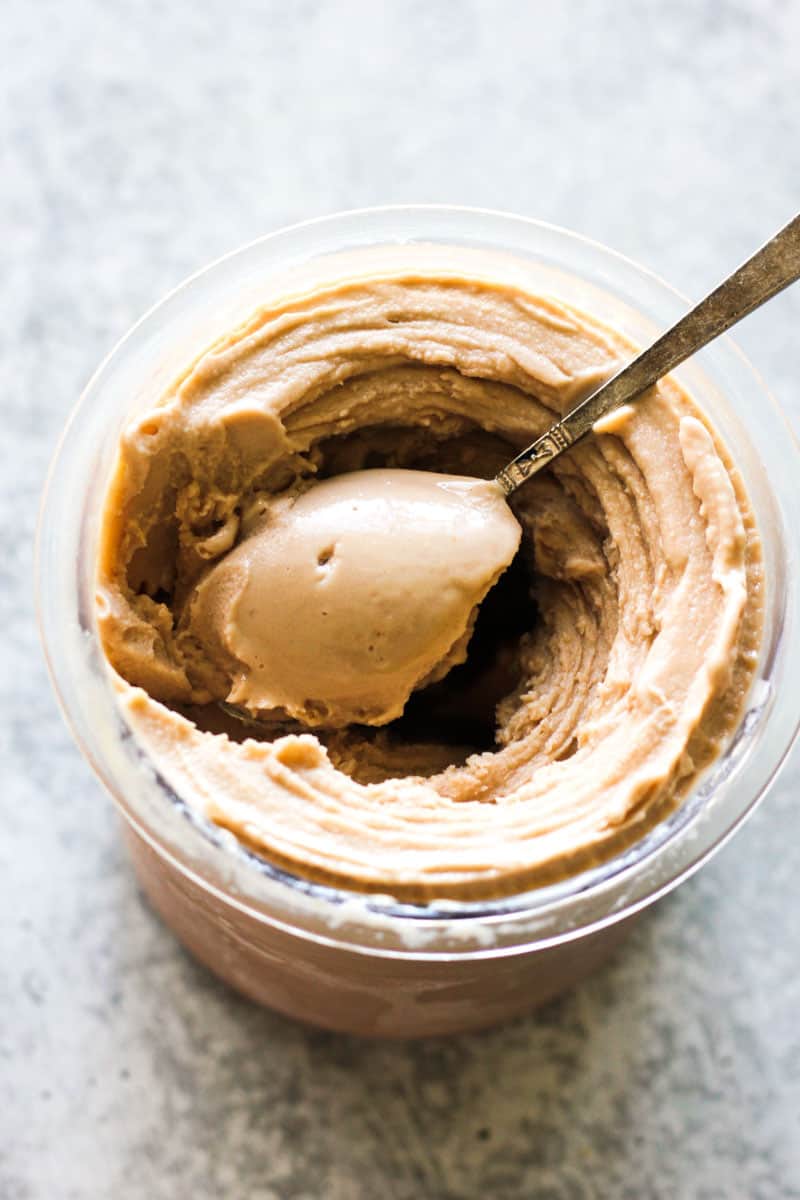 Storage suggestions
You can double the recipe and pour the mixture in to two pint size containers. Use one in 24 hours and keep another one for later use. If you have any Ninja Creami cottage cheese ice cream leftovers, just smooth the ice cream on top as much as possible, place the lid on the jar and place it in the freezer.
Before enjoying it again, just let sit on the counter for 3-5 minutes to thaw for a bit. You can re-spin it if you feel like it needs it. I always re-spin for a better, creamier texture! This ice cream in general is not very creamy but after couple spins the texture is great!
More Ninja Foodi family recipes
Hope you will like this Ninja Foodi Cottage cheese ice cream recipe as much as we do. Rate the recipe if you made it and leave a comment below if you have any questions or suggestions.
Recipe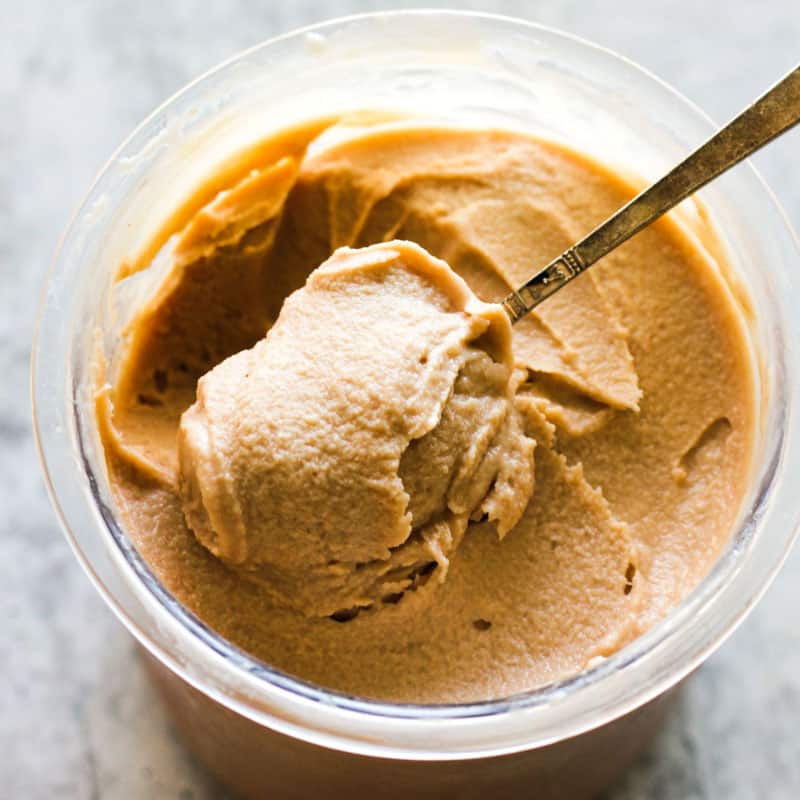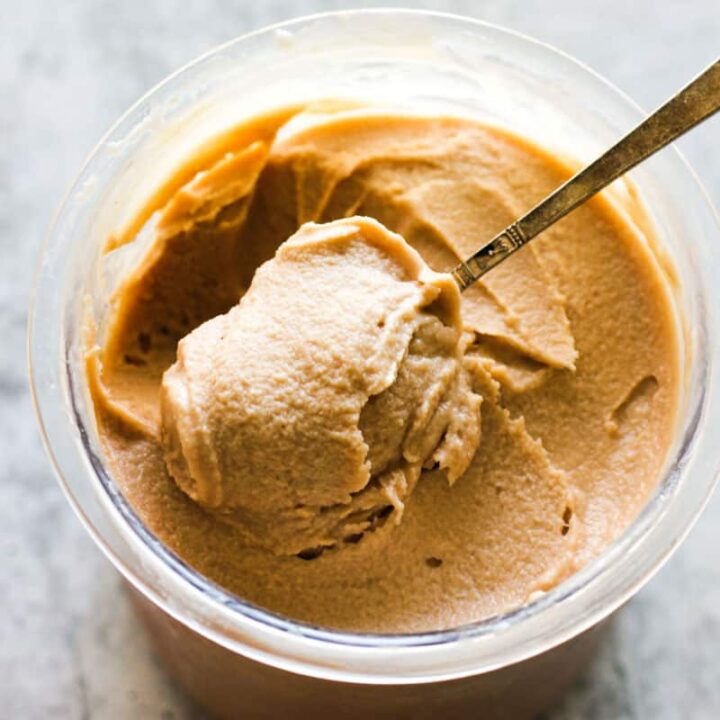 Ninja Foodi Cottage Cheese Ice Cream
Total Time:
1 day
5 minutes
Ingredients
1 cup cottage cheese
1 cut oat milk (or any milk)
½ teaspoon vanilla extract
1 tablespoon honey
2 tablespoon chocolate protein powder (or other flavor)
Instructions
Add all the ingredients in to the blender and blend until smooth.
Pour into the Ninja Creami container and freeze on the leveled surface for about 24 hours.
Spin in the Ninja Creami using Ice cream button, Re-spin with a splash of oat milk.
Nutrition Information:
Yield:

2
Serving Size:

1
Amount Per Serving:
Calories:

246
Total Fat:

5g
Saturated Fat:

2g
Trans Fat:

0g
Unsaturated Fat:

1g
Cholesterol:

20mg
Sodium:

418mg
Carbohydrates:

28g
Fiber:

1g
Sugar:

21g
Protein:

22g