Try this delicious easy and quick Keto low carb shrimp scampi recipe in your slow cooker! Added garlic and lemon just make this crock pot dish special.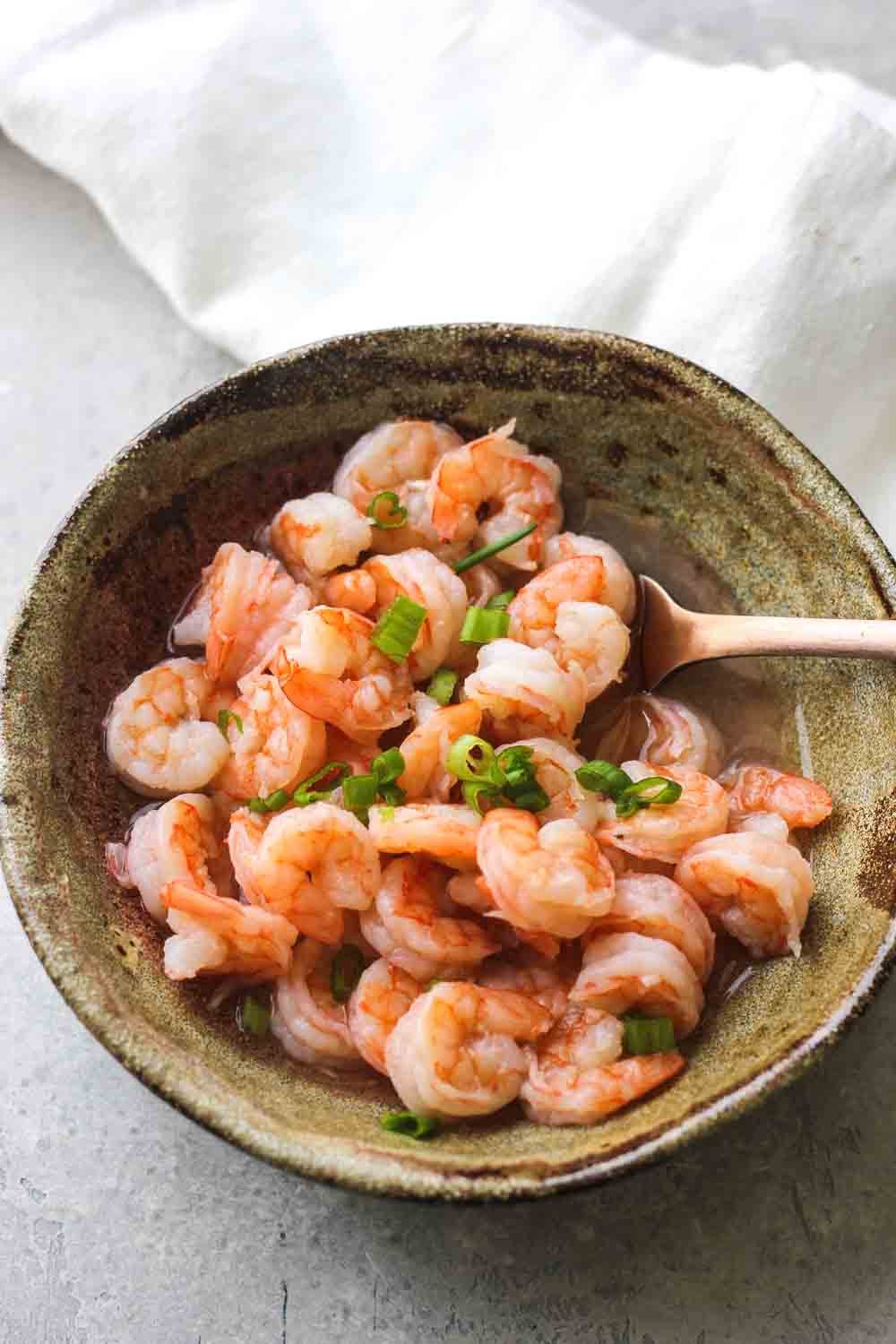 As you shrimp is a very keto friendly food! You can cook it so many different ways but it still stays low carb.
What is actually shrimp scampi?
Scampi is lobster or shrimp cooked in a sauce that's made of butter, lemon and garlic. Delicious and healthy too! Top it with your favorite greens like cilantro, parsley or maybe chopped scallions?
My daughter ate this shrimp as is without adding any extras but of course you can add some zucchini noodles or cauliflower rice with it. Its delicious!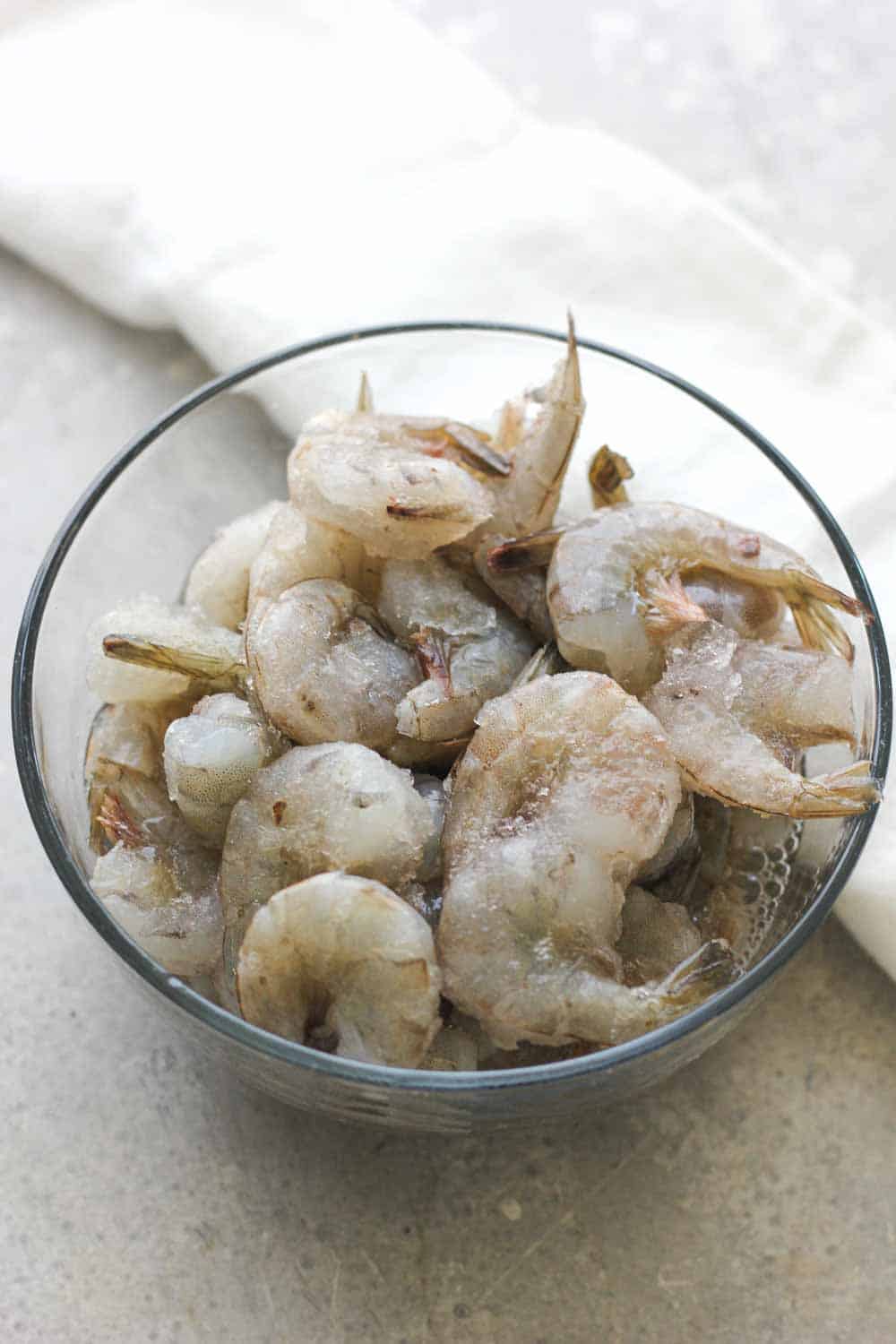 In this recipe i love to use jumbo shrimp, its nice and meaty. When it comes to cooking a shrimp, you dont want to overcook it. If will become rubbery and very tough.
It will be a good idea to make some keto bread, slice a piece, toast it and dip into this saucy goodness. Or top the keto toast with shrimp and pour some sauce on top
Keto shrimp scampi
When you make this recipe, make sure to defrost the shrimp completely and then rinse it. It will remove unnecessary parts of the shrimp tail and extra leftover ice and liquid. Dry shrimp on a paper towel before adding to the crock pot.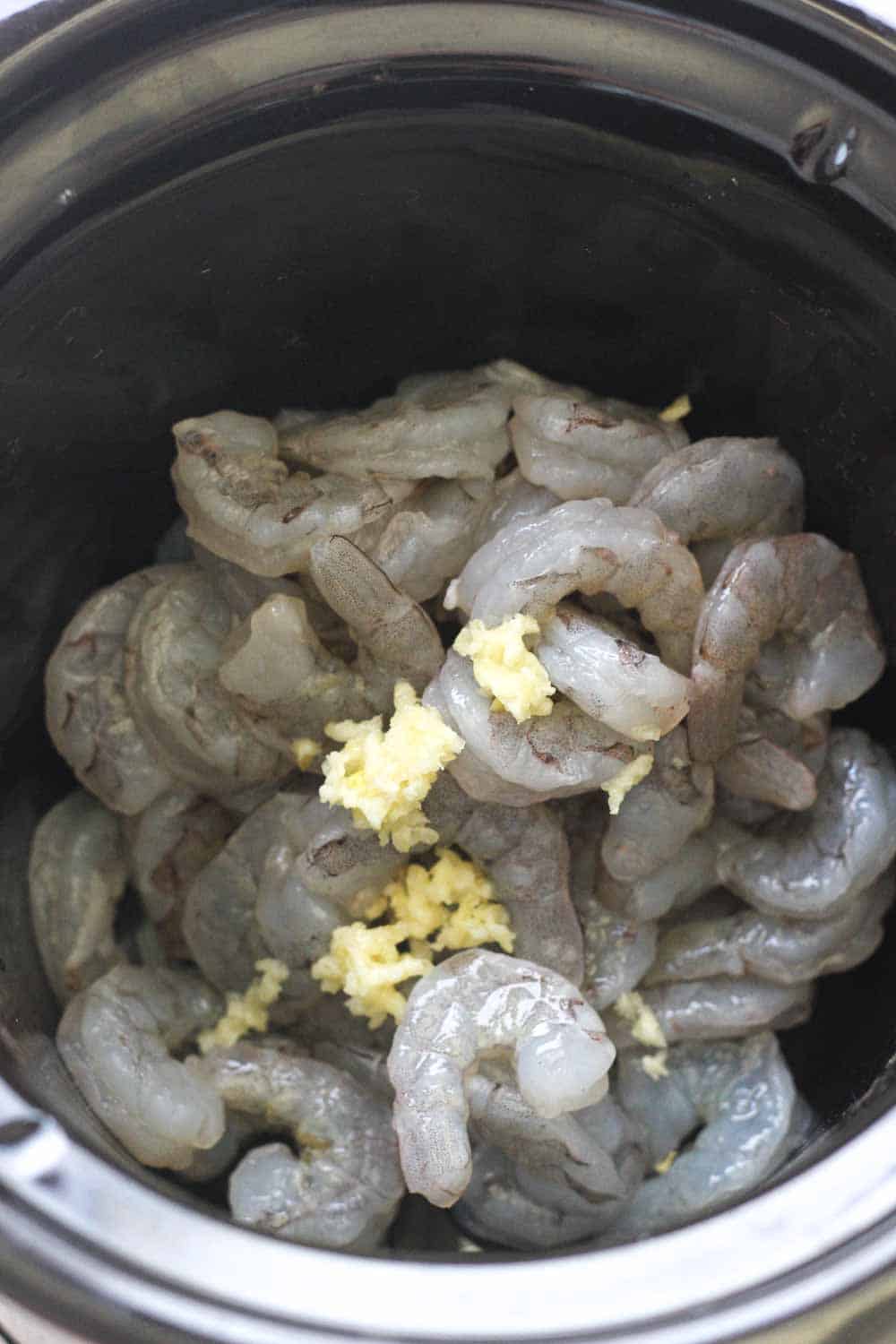 Once in the slow cooker, add minced garlic on top, with butter and lemon juice. Sprinkle with some freshly ground pepper and push start. It will cook quickly and be ready in no time.
Cooking shrimp in slow cooker allows me to go and do some other things in the house while its cooking.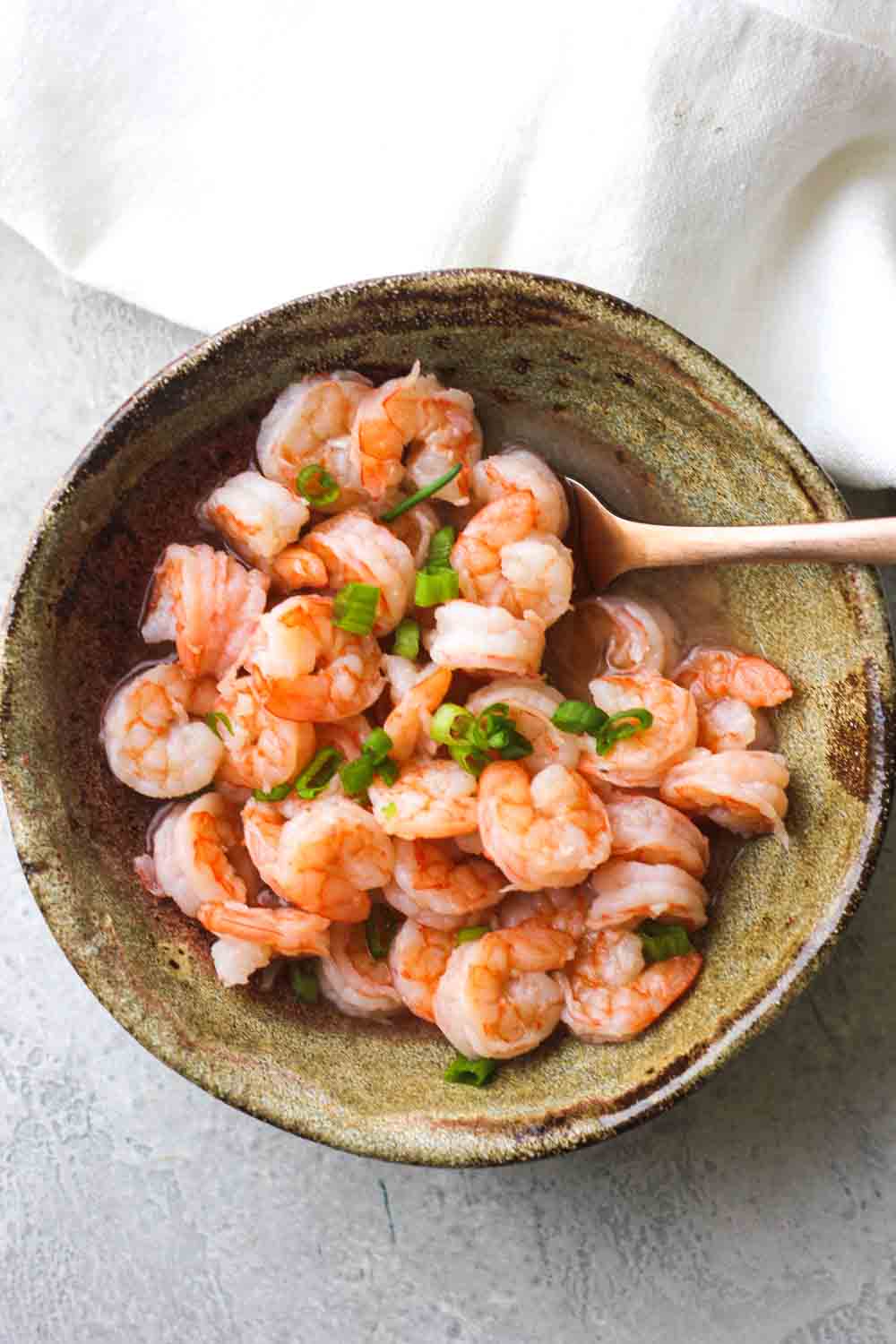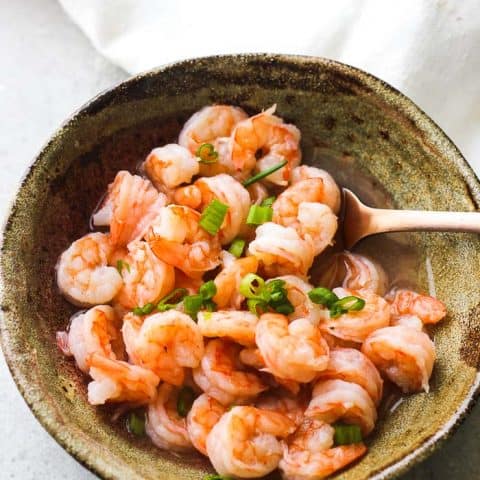 Keto crockpot shrimp scampi
Cook Time:
1 hour
30 minutes
Total Time:
1 hour
35 minutes
Easy and quick delicious crockpot shrimp dish, keto shrimp campi. Yummy lowcarb seafood recipe you will love, perfectly cooked in your slow cooker.
Ingredients
1 ½ lb shrimp
2 tablespoons fresh lemon juice
4 garlic cloves, minced
3 tablespoon butter
1 cup chicken broth
Instructions
Just place all the ingredients into your slow cooker ( dont use a large crockpot). Set for 1 hour 30 minutes on high.
Once cooked, add some garnish on top and serve! Shrimp is good by inself and is great with the broth too!
Nutrition Information:
Yield:

2
Serving Size:

1
Amount Per Serving:
Calories:

577
Total Fat:

23g
Saturated Fat:

13g
Trans Fat:

1g
Unsaturated Fat:

8g
Cholesterol:

766mg
Sodium:

3822mg
Carbohydrates:

9g
Fiber:

0g
Sugar:

1g
Protein:

79g