Delicious air fryer stuffed clams cooked from frozen in under 15 minutes! Learn how to make the best frozen stuffed clams in air fryer and enjoy them at the dinner table.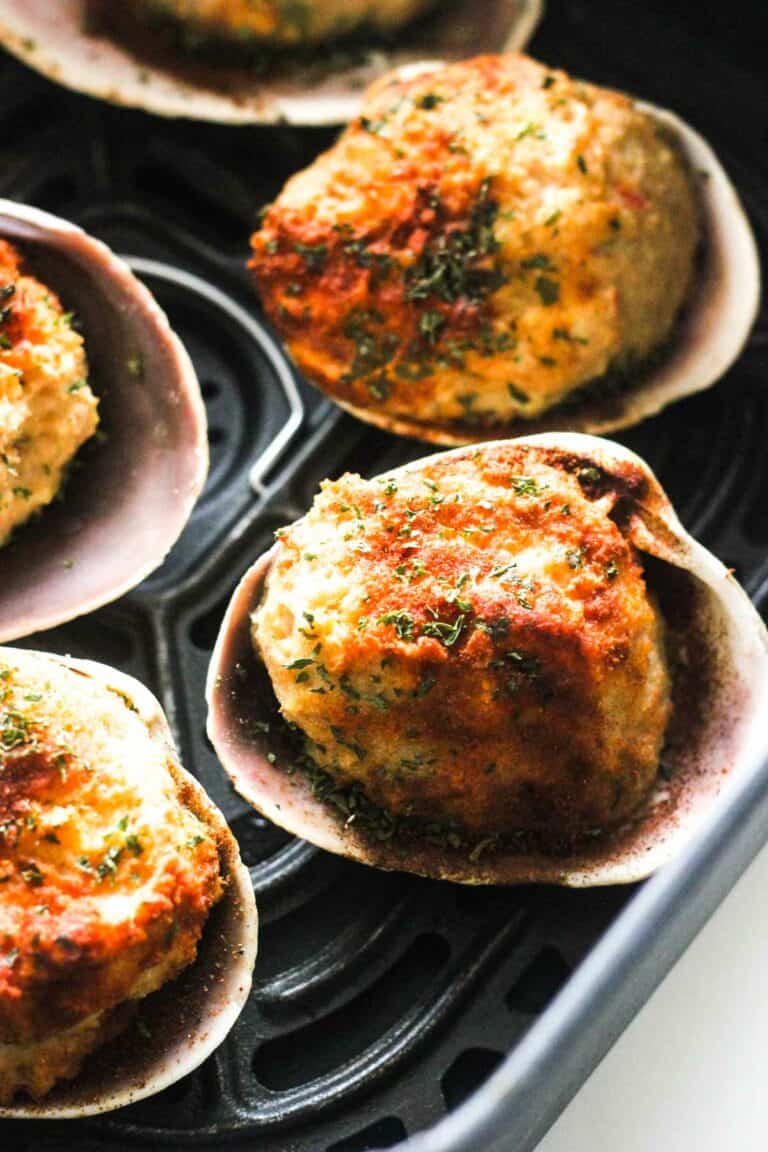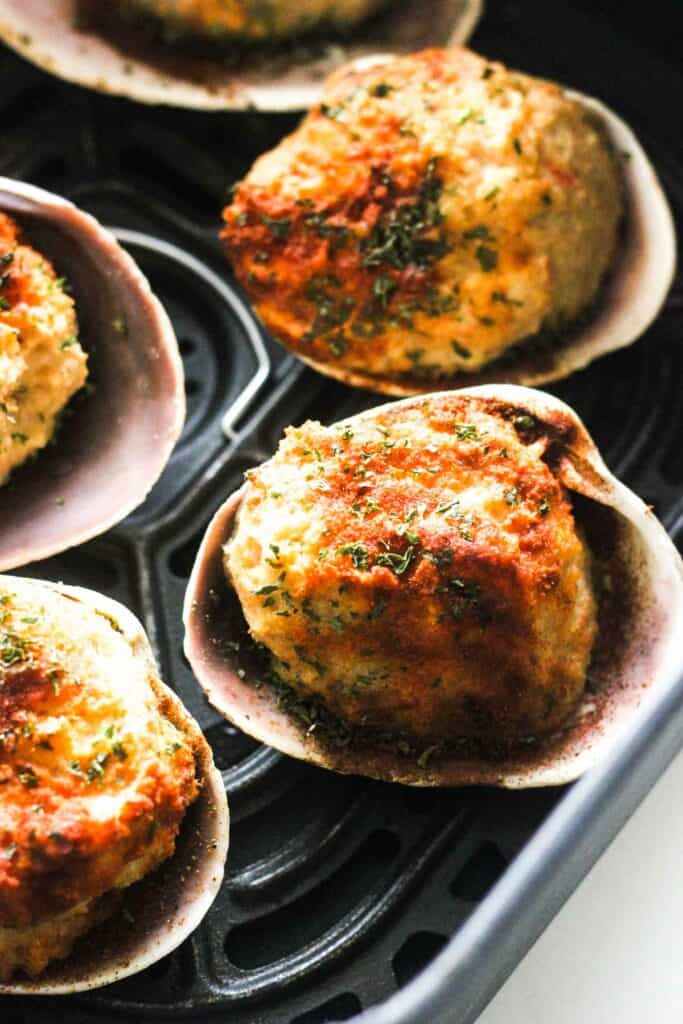 This must be one of the easiest recipes on this blog. All you need is to pop this bad boys in to air fryer, cook and serve! You don't even need to use an oil spray or air fryer liners. Super easy!
How to cook stuffed clams in air fryer
Its super easy to cook stuffed clams in your air fryer. Baking is another method of cooking them, or grilling, but i prefer air fryer since its so easy and absolutely mess free.
Cook it from frozen
This is the fastest way to cook stuffed clams since you don't have to defrost them first. Just open the package, pull out desired amount of clams and place them inside the basket. There is no need to cover the bottom of the basket with air fryer liner. This is not a messy recipe.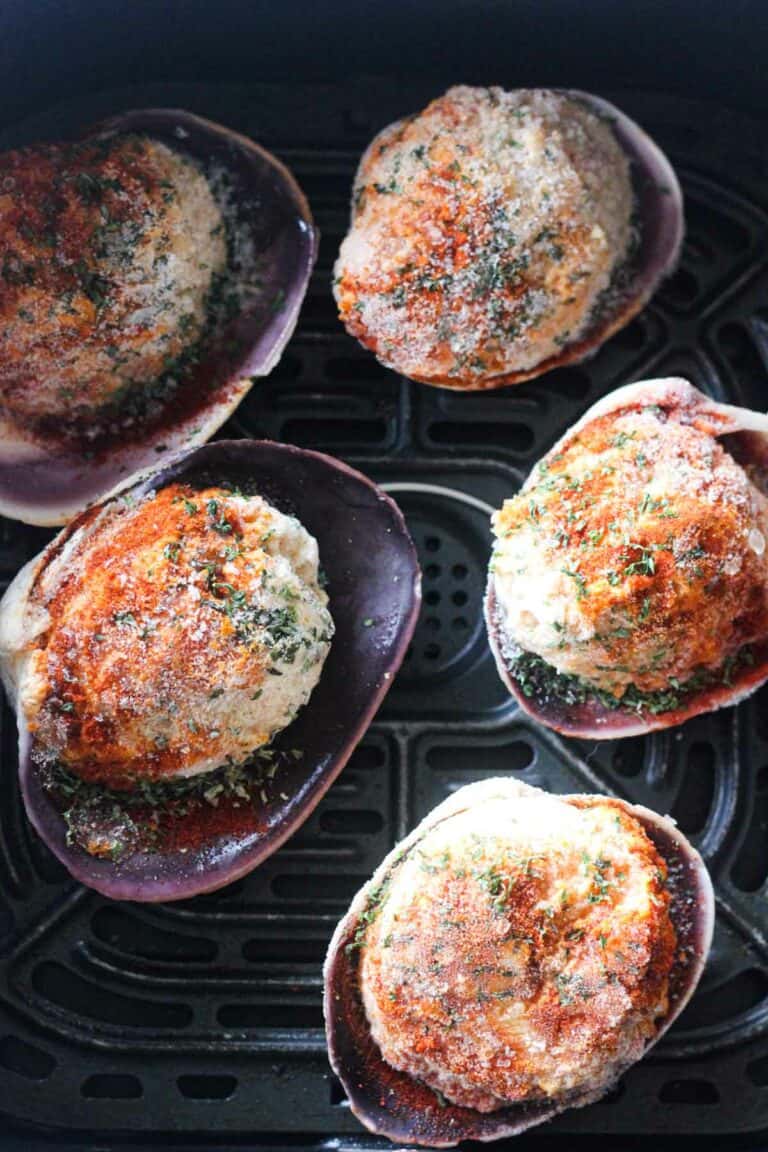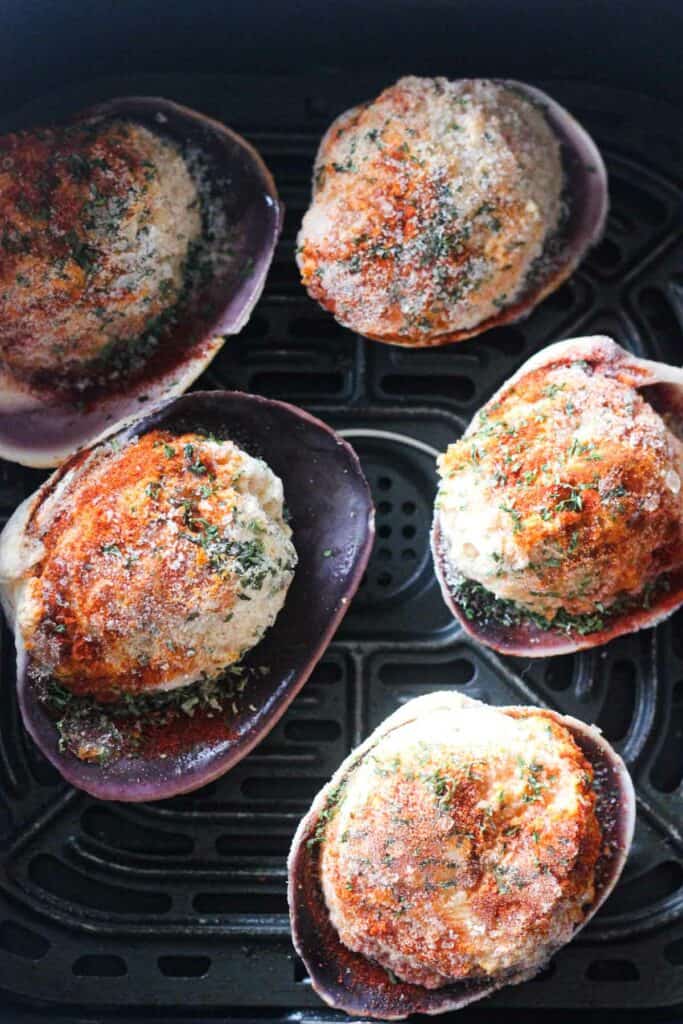 Close air fryer and cook clams for about 12-13 minutes. Its important to not overcook or they will become dry. If not sure if they are cooked all the way through, use digital thermometer. Seafood should be at least 145 degrees when fully cooked.
If you will follow directions in the recipe card, air fryer stuffed clams will be cooked to perfection every single time.
Cook it from fresh
If you decided to thaw them before cooking, clams will be cooked much faster. 5-6 minutes to be exact at 390 degrees. If clams vary in size, just watch their internal temperature. Once all of them reach over 145 degrees Fahrenheit, it time to get them out and enjoy!
What are Matlaws stuffed clams
The best thing about premade frozen stuffed clams is that you can enjoy them all year around. Matlaws makes a variety of clams for any party. They are also a great value, the price is very good for what you get. Store bought stuffed clams are just as good as homemade. Same great taste.
This is not a sponsored post, just my opinion. And this is the only company that sells it, at least around where i live. Perfect for a quick appetizer!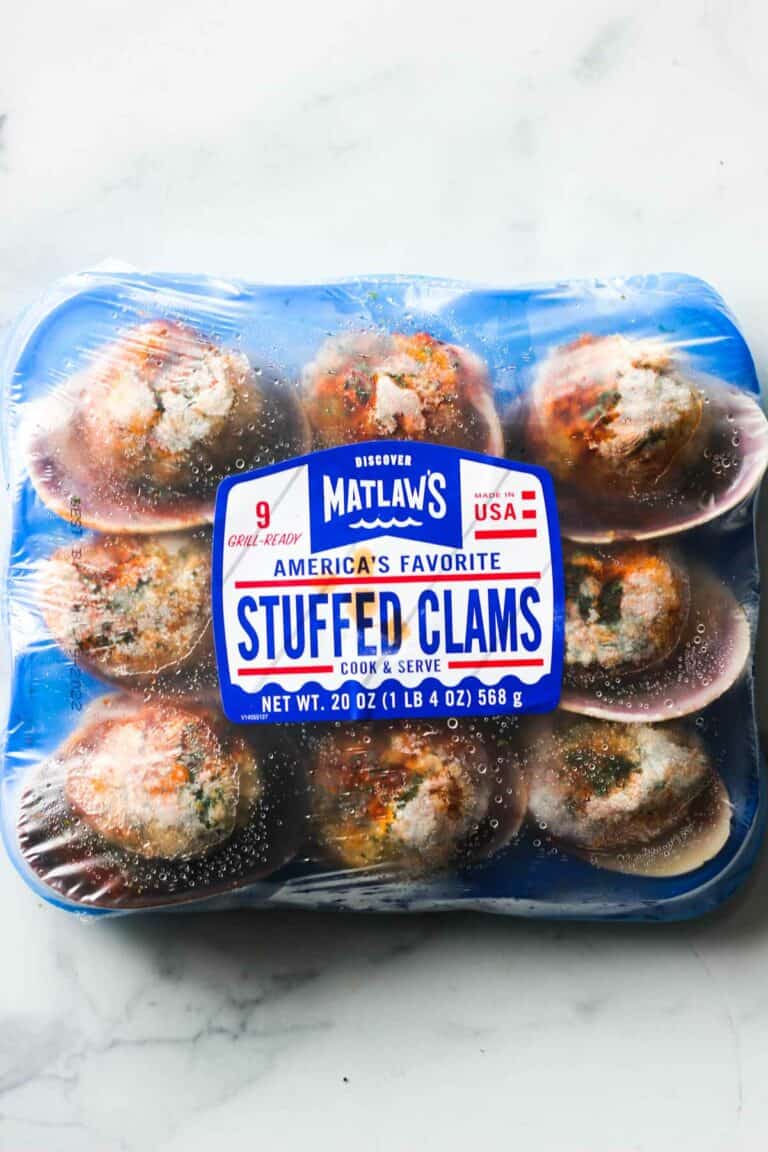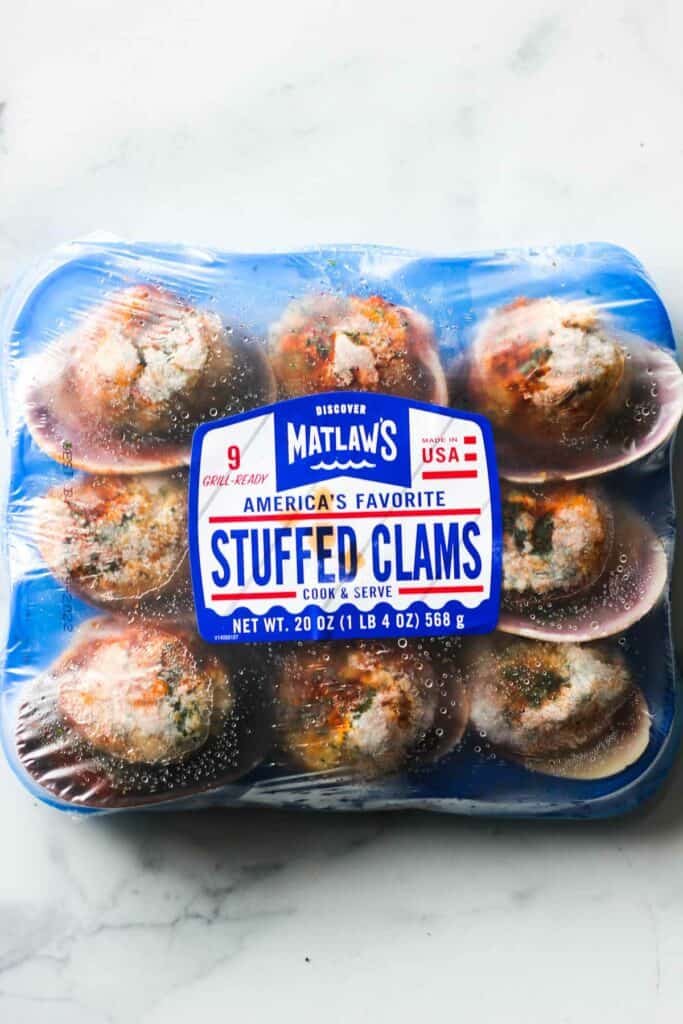 What to serve them with
Stuffed clams are amazing with a simple garden salad or a side of mashed or butter potatoes. I really like to enjoy them with baby potatoes cooked with garlic butter and dill.
You can also serve clams as an appetizer on a party. Place them on a large serving plate, garnish with extra chopped cilantro and enjoy with your guests.
My kids love to eat them with a drop of mayo and ketchup mixed together. Not sure if i can recommend this combination, just sharing how my children like to enjoy their air fryer clams.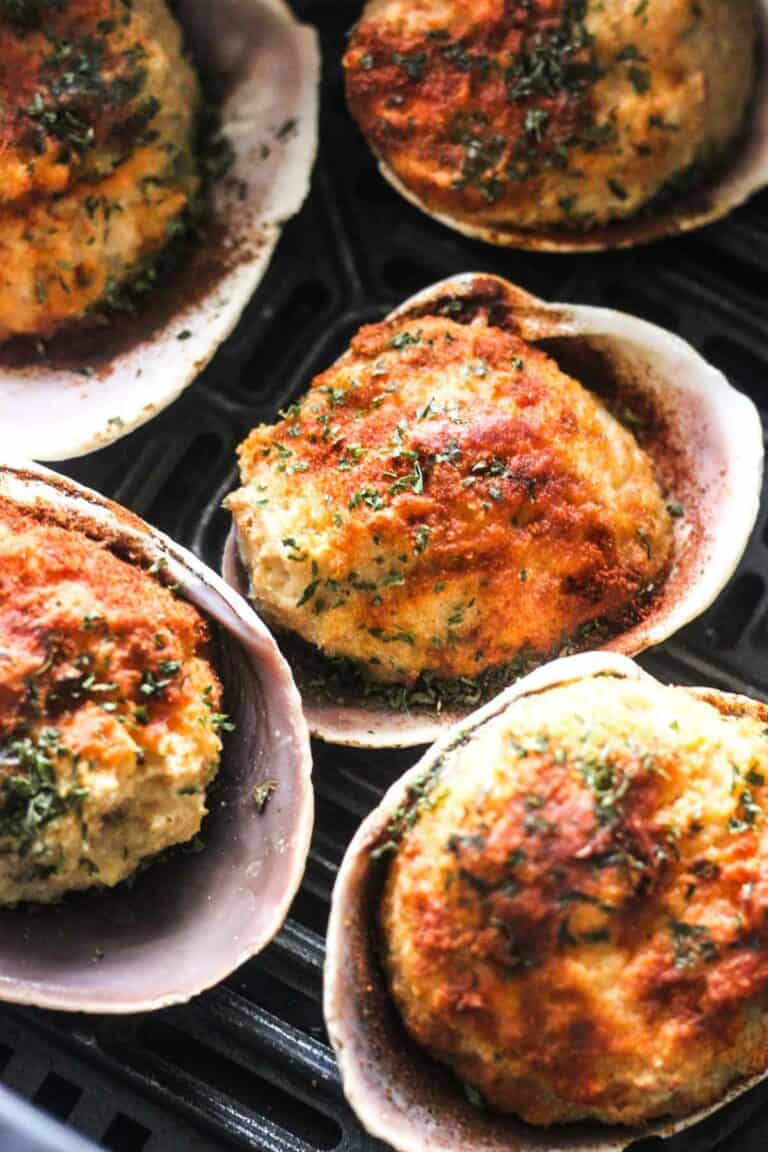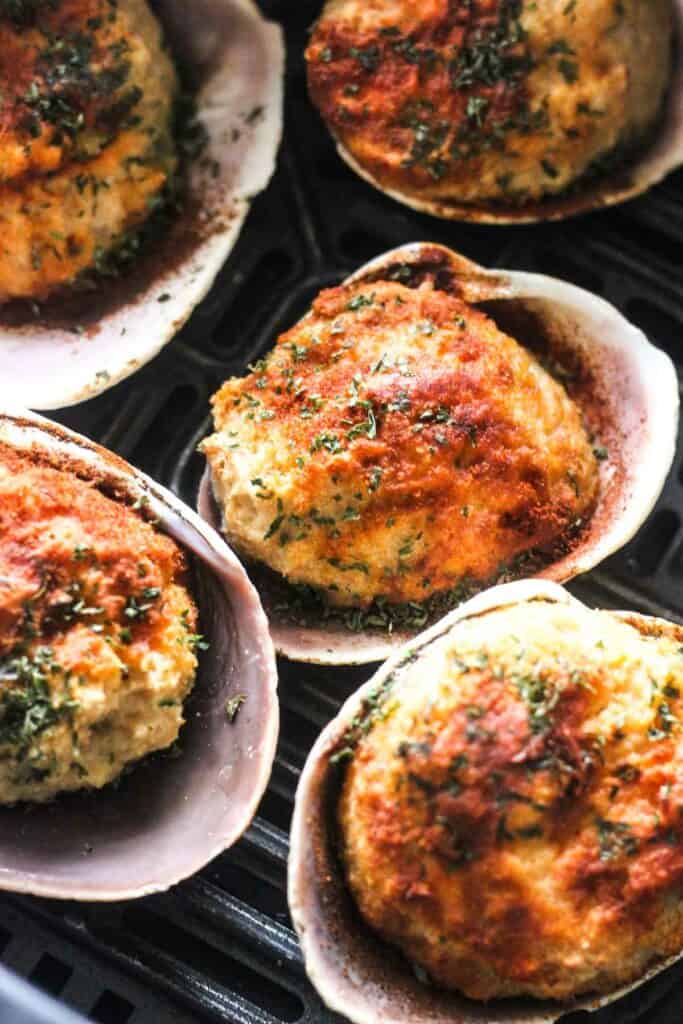 Other ways to cook stuffed clams
All right, if you don't have an air fryer or simply don't want to use it, you can definitely bake or grill clams. Preheat oven to 450 degrees and cook frozen stuffed clams for 30 minutes.
For the grill: place clams in foil pouch, there is no need to cover it. Cook on medium heat for about 25 minutes. Lid should be closed. See, time wise cooking stuffed clams in the air fryer is the most time saving way. But again, its all about personal preference.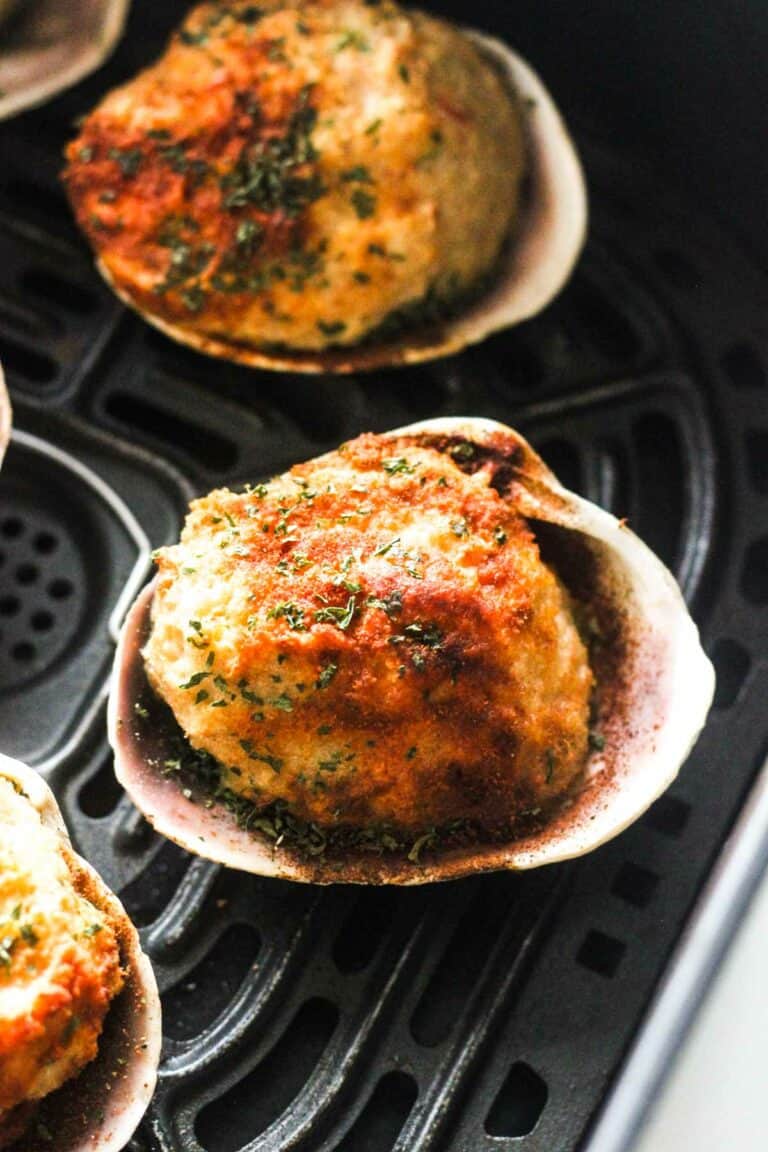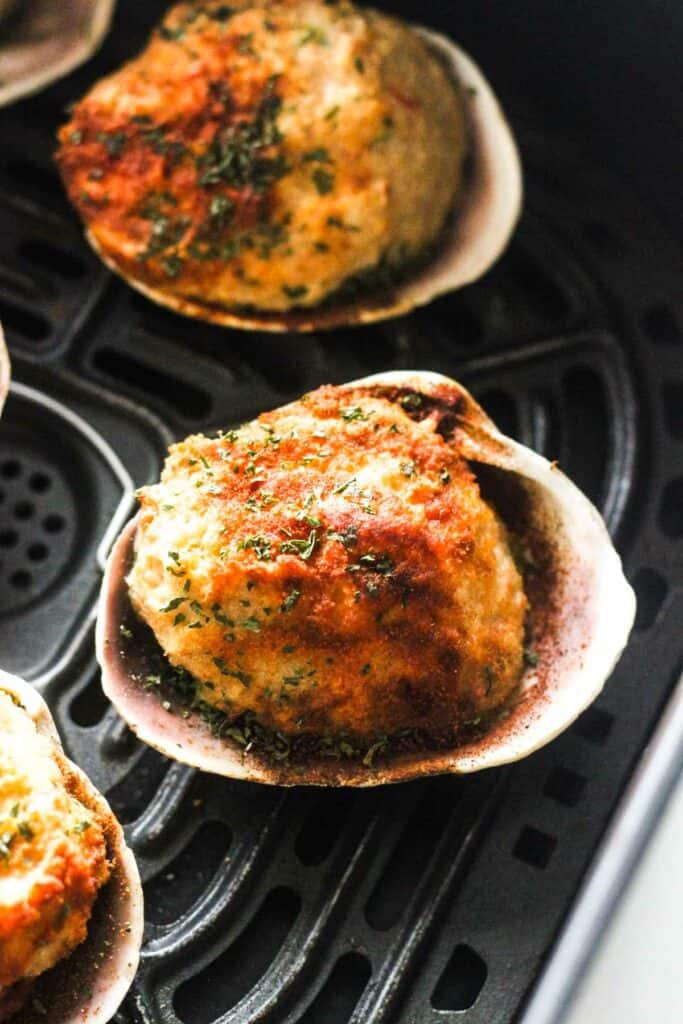 Leftovers
If you have any leftovers, just keep them in the fridge covered for up to 4-5 days. Its important to use a cover so clams will not dry out. To reheat just pop them back in to your air fryer for couple minutes and they will be like fresh!
I don't recommend refreezing stuffed clams. If you absolutely have to do it then go for it but the texture might not be the same.
More recipes readers love
Please let me know in comments if you made this recipe. Hope you will like this frozen stuffed clams in air fryer recipe as much as we do.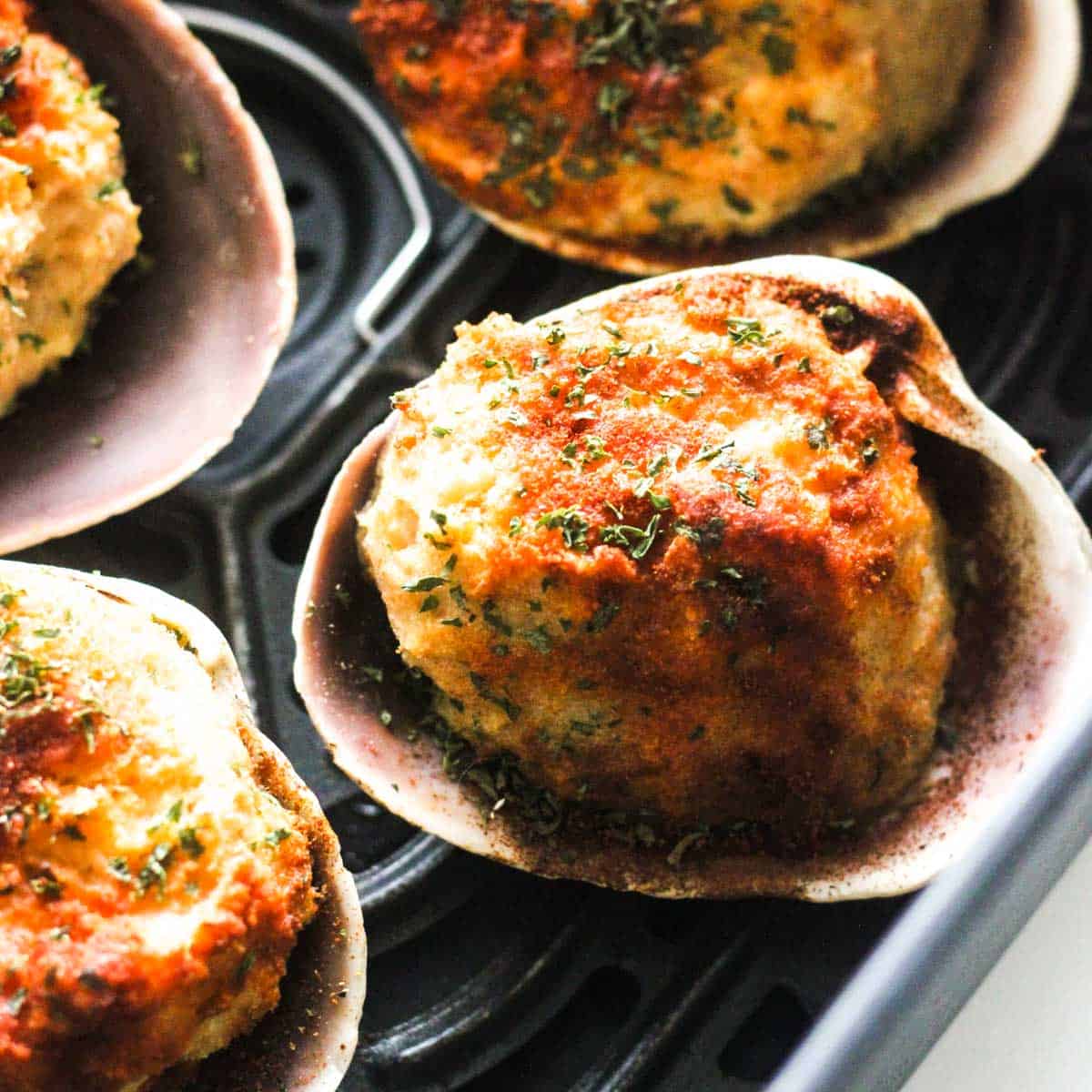 Frozen stuffed clams in air fryer
Delicious air fryer stuffed clams cooked from frozen in under 15 minutes! Learn how to make the best frozen stuffed clams in air fryer and enjoy them at the dinner table.
Ingredients
6 frozen stuffed clams
chopped cilantro
Instructions
Place clams in air fryer, leave some space in between.
Cook for 12-13 minutes at 370 degrees.
Top with chopped cilantro and serve
Notes
If cooking thawed stuffed clams, reduce cooking time to 5-6 minutes with a 390 degrees temperature
Nutrition Information:
Yield:

3
Serving Size:

1
Amount Per Serving:
Calories:

256
Total Fat:

9g
Saturated Fat:

3g
Trans Fat:

0g
Unsaturated Fat:

4g
Cholesterol:

44mg
Sodium:

730mg
Carbohydrates:

28g
Fiber:

2g
Sugar:

2g
Protein:

15g